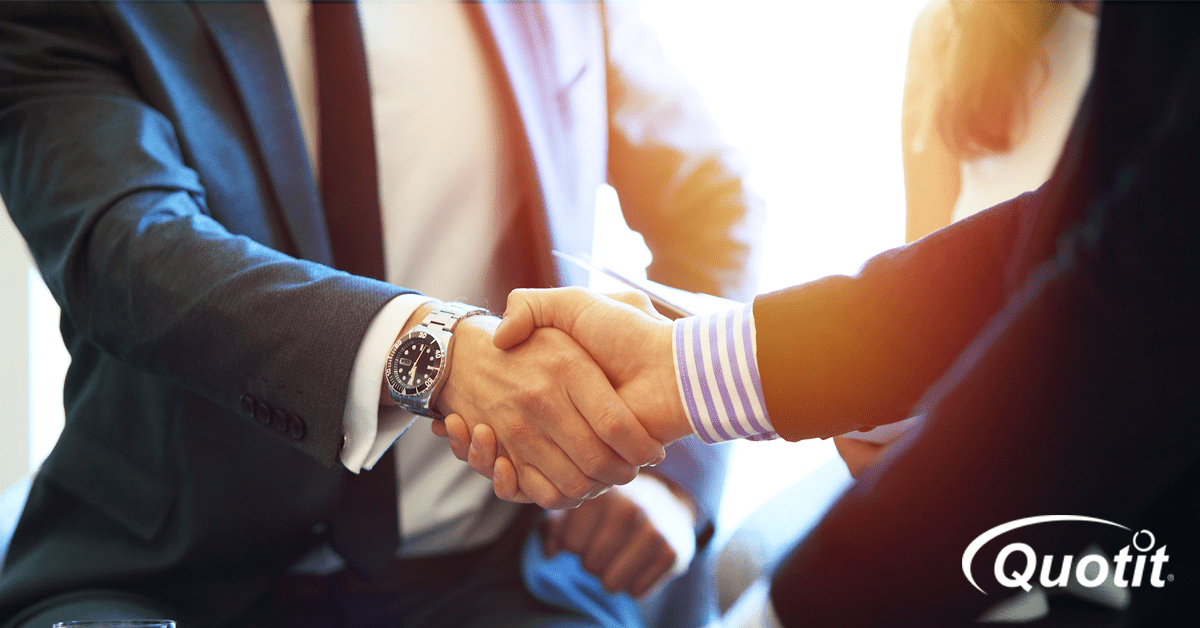 You know we are dedicated to making your life easier as an insurance sales professional. Make sure you put all of Quotit's valuable tools and resources to work for you to maximize your sales and referral opportunities during Q4 by following these tips for a successful OEP.
When the Open Enrollment Period (OEP) and Medicare's Annual Enrollment Period (AEP) are both underway, it's an ideal time to consider how Quotit can help you be more successful.
Don't Overlook Existing Clients
During OEP and AEP, there's traditionally a lot of attention on attracting new clients. However, it's equally important – if not more important – that you also budget time to reach out to your existing clients.
As health premiums increase and provider networks shrink, your current clients may need more attention this year than in prior years. Covered California reports an average weighted premium increase of 13.2% for 2017. That's up from approximately four percent in each of the last two years. In some parts of the country, premium increases are running even higher. The Kaiser Family Foundation analysis of 2017 marketplace premium filings shows the rate for the lowest-cost Affordable Care Act Silver tier plan is increasing in 15 of 17 markets for 2017.
While some of your existing clients who choose to keep their current plans and networks for 2017 will likely see an increase in their premium, you may be able to help others save by moving them to a different plan or network. Of course, in many parts of the country, your clients could be forced to change plans if their current carrier is exiting the marketplace. Your ability to show your clients money-saving options increases your value to them.
Another reason to reach out and reconnect with existing clients is referrals. If you've provided outstanding service, your customers are more likely to share your name with others – or share the names of relatives and friends with you. Those leads can open the door to future sales, not only during OEP and AEP but throughout 2017.
Quotit Can Help You!
Our roster of services can help you market, quote, enroll, and better manage your business. We can help drive new sales and greater enrollments – during OEP, AEP, and all year long for prospects and clients.
Give us a call at 1-866-4-QUOTIT (1-866-478-6848) to learn more about online enrollment services and all of the services available to you as a Quotit subscriber.