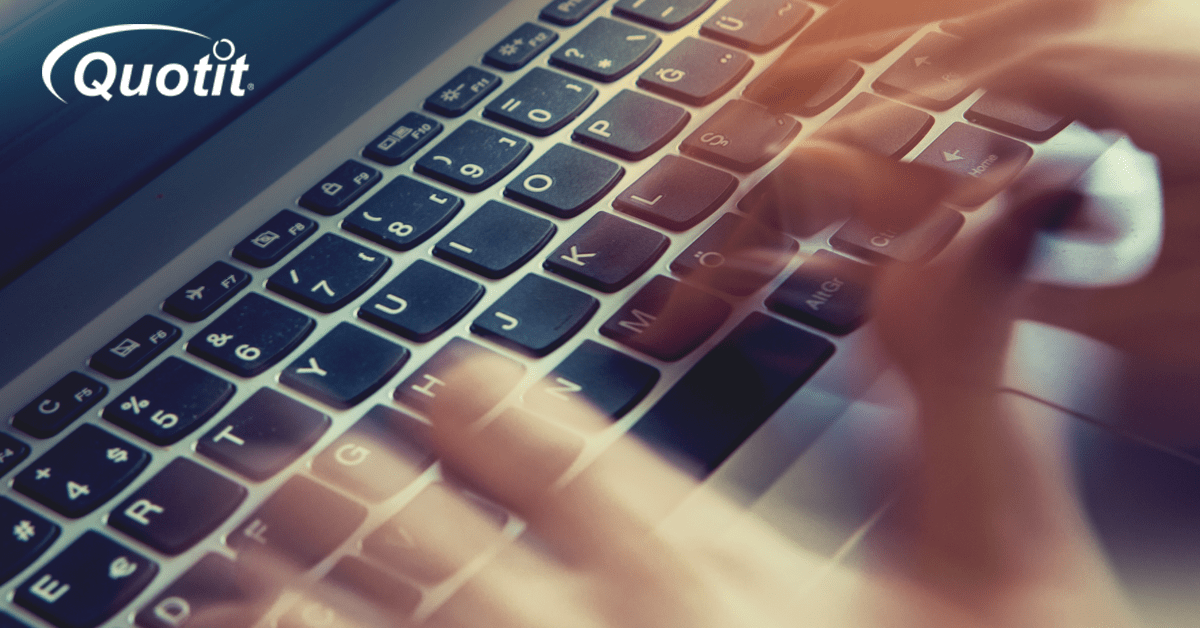 Staying up-to-date with the latest marketing and sales strategies is vital to success. This is especially the case with the rapid rise of online commerce.
Facebook, Adwords, and other online platforms have become a key source for leads, referrals, and relationship-building. The only way a savvy insurance pro can stay current with the latest and greatest ways to grow their business online is with continued learning.
From blogs focused solely on social media strategies to those that touch upon all facets of insurance marketing, here are a few of our favorite insurance agent marketing and sales blogs.
Brent Kelly's Insurance Blog
With over 15 years of experience successfully launching two agencies in the Midwest, Brent Kelly knows a thing or two about insurance growth. His blog is where he shares this expertise in a concise, actionable way.
Topics include leadership, creating value for clients, insurance growth, communication, and more.
Listen to Why Most Insurance Agencies Are Stuck by Brent M Kelly, BizzGrizz #np on #SoundCloud https://t.co/ApzwiPkKXl

— Brent Kelly (@brentmkelly) March 29, 2017
Agency Updates Blog
Robyn and John Sharp got their start in insurance running two Allstate agencies. It was here where they saw the birth of the 'social media revolution', as they call it. By staying ahead of the curve and implementing social media for their business, they gained a competitive advantage while learning plenty on the way.
Their blog shares the insights they continually see in the social media world. Topics include social media marketing strategy, agency management, managing teams, referrals, and sales tips.
Paradiso Presents
http://www.paradisopresents.com/blog/
Chris Paradiso started his insurance practice, Paradiso Insurance, back in 1998. Since then, he's grown his agency to 15 employees. Paradiso Presents teaches agents and brokers how to embrace social media and digital marketing activities to stimulate growth.
Topics include building a brand, blogging, social media, marketing strategies, among others.
NextGenLeads Blog
https://www.nextgenleads.com/blog/
A premiere provider of quality insurance leads, NextGenLeads also runs a useful blog with many articles for insurance professionals.
Topics range from agent survival tips to health insurance news to sales management to prospecting.
There's always an opportunity to do a little more than the other agents in your zip code. #sales #customerservice https://t.co/h4EtTNnK0v

— NextGen Leads (@NextGenLeads) March 28, 2017
Insurance Marketing HQ
http://www.insurancemarketinghq.com
Run by a team of inbound marketing experts, Insurance Marketing HQ offers a variety of tips to help insurance professionals' better market their services.
Topics include social media marketing, inbound activities, building a community, and local strategies.
Insurance Agents Blog
http://www.insuranceagents.com/
Run by InsuranceAgents.com, a provider of insurance leads, InsuranceAgents.com offers a variety of marketing resources and industry news. Topics range from sales tips, marketing, technology, and more.
The Quotit Hub
https://quotit.wpengine.com/category/the-hub/
For those new to Quotit, we also run our own insurance marketing and sales blog called 'The Hub'. Topics range from digital marketing, sales, networking, and technology.
#Insurance pros with a solid #strategy can get to the top and hold that position https://t.co/EiThOBHKQt

— Quotit (@Quotit) March 27, 2017
Larger Sized Blogs to Check Out
Outside of the previously mentioned blogs, which focus more specifically for smaller to mid-sized insurance businesses, here are a few of our favorite larger scale insurance blogs.