Quoting and Online Enrollment In An ACA World
Interested in learning more about Big Data?
For personal reasons, and to comply with the individual mandate that's part of the Affordable Care Act (ACA), millions of individuals and families across the country are now looking for an easy way to shop and compare health insurance, online, and get an immediate quote for coverage.
In this guide, you'll learn about:
Compliance
Technology
Online quoting tools
Online enrollment
Updates to benefit plans and rates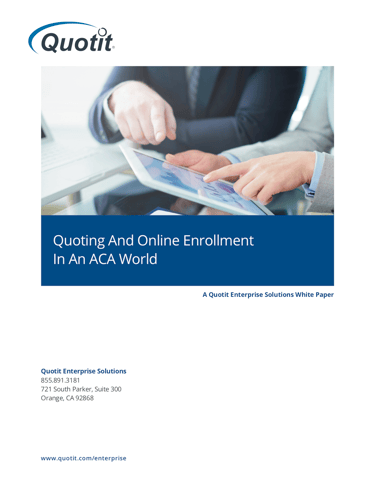 Please send me the whitepaper:
Fill out the form below to download the whitepaper.