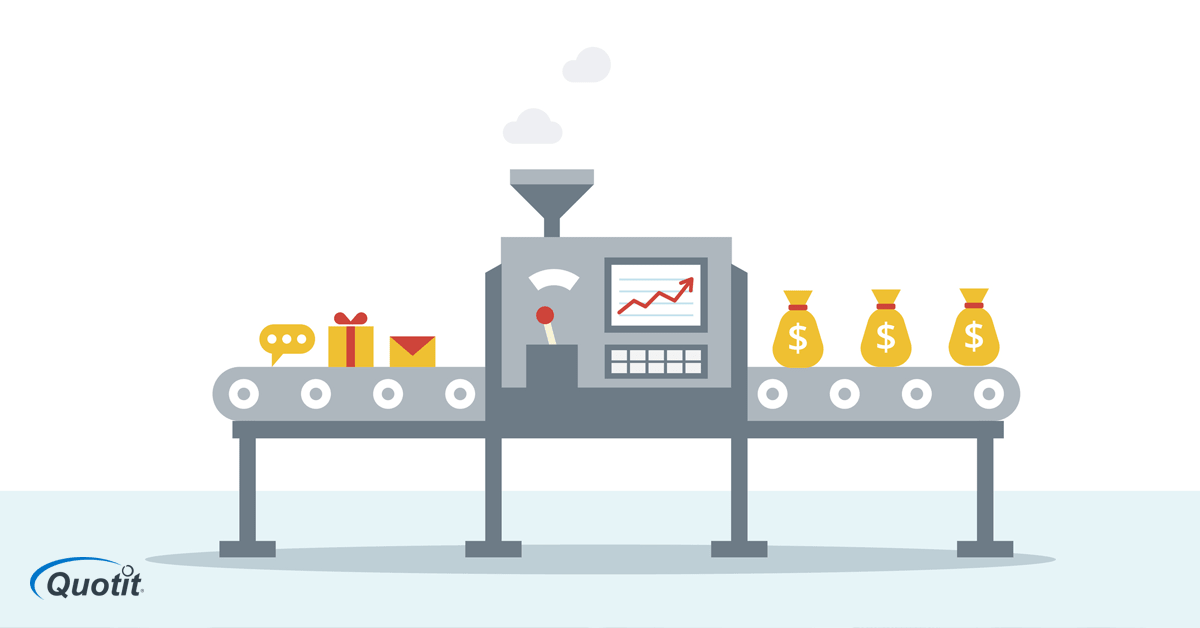 Working as a sales agent in the health insurance industry can be lucrative and exciting. With recent training and a solid grasp on the current market, you have the knowledge and enthusiasm you need to get started, but what else do you need to be successful? Leads.
Generating insurance leads is the first step in building your book of business and earning an income. You don't have to purchase leads to get started. Let's review some of the best lead generation tips for insurance agents new to the industry:
Use the Web
Some of the best lead sources will be related to your online presence. According to GE Capital Retail Bank, 81% of consumers will shop online before making a purchase, including those searching for health insurance plans. Take a multi-pronged approach to make sure people looking for individual, family, or Medicare insurance plans can easily find your products and services by creating:
A dynamic, comprehensive website
Relevant and important content
Videos and webinars
Social media pages
Links from local directories and forums
Website
Your website is a prospect's introduction to your products and services – and it needs to make a great first impression. Design (or perhaps, re-design) your website with modern colors and graphics, clean lines, and most importantly, immediate access to the insurance plans prospects are searching for.
Don't clutter your landing page with too much information. Instead, use bold buttons and links to direct the visitor through your site. Request basic contact information from prospects using social autofill to make it easier for consumers and increase the number of leads you can follow up on.
Don't neglect the millions of mobile consumers who will use their phone or tablet to search for insurance. Making your site accessible from either a desktop or mobile device can be a game changer in a mobile-first economy. Your platforms should provide equal access to plan benefit and cost information, plan comparisons, and enrollment. Your website should provide user-friendly, accurate and comprehensive tools so that prospects and clients never have to leave your site. Always provide ways for someone to contact you on every page by email, click-to-chat, or by phone.
Keep it personal! There is a lot of competition in the insurance industry. Making a personal connection can encourage someone to choose to work with you instead of another broker. Communicate your commitment to your clients' well being, your expertise, and your passion for the products you sell.
Relevant Content
With more consumers using search engines to find the insurance plans and products they need, creating custom content on your website is more important than ever.
Search engine optimization demands that you have up-to-date content that includes key words and phrases relevant to the market that will improve your rankings. Hosting a site with blogs and articles on industry news is a great way to add value to your website, and it distinguishes you as an industry expert. Clients who rely on your knowledge will return to you as their go-to resource for policy renewal information and plan updates, and will also refer their friends and family members to you for solutions to their insurance needs.
When creating content, consider keeping some guides or whitepapers "locked" behind a contact form to generate leads. Once a prospect or client fills out some basic contact information, they will gain access to higher level or more detailed content. This allows you to follow up and turn the lead into a sale.
Make Videos
Video is a major factor in creating content that appeals to consumers. With advanced smart phone capabilities, you don't have to invest in professional lighting and fancy camera equipment. The most interesting videos are often shot on a cell phone and uploaded to a website or social media page.
Be professional, but show off your personality in any videos you create. People that make a connection with you personally will be more likely to trust you when it comes to helping them find insurance.
Practice in front of a mirror until you look and feel comfortable. You want to come across as confident and knowledgeable. Your expertise in the market will garner attention and reinforce your role as a leader in the insurance arena.
Social Media
Social media has transformed the way we communicate, but it can also be used to strengthen your business' online presence. Appropriate use of social media sites, such as Facebook, Instagram, or Twitter can increase brand recognition, leads, and sales.
Not only can you build a more personal connection with your client through social media, you can also take advantage of social media ads that will allow you to create sponsored content across multiple platforms. Ads can be useful in reaching prospects in a hyper-local geographic area.
Local Directories and Forums
Check local directories to claim your listings. Control online information about your company in listings such as Yelp, Google My Business, Facebook Places, Yahoo!, Bing Places, LinkedIn, and Whitepages.
Check insurance-related forums where people may have questions. Avoid a "hard-sell." Instead, introduce yourself as an industry professional with knowledge they might find helpful. Answer questions and share your expertise – and provide a link to your website for further information when appropriate.
Take Advantage of Networking Opportunities
You may work independently, but you aren't alone in wanting to build your reputation, increase your visibility, and improve sales. Networking gives you the opportunity to expand your clientele by working with other professionals in your area and getting involved in the local community. Use your network of connections to generate insurance leads in the following ways:
Partner with other small local businesses to work together to garner attention for your products and services. Find realtors, accountants, or mortgage brokers just starting out who may want to share marketing and leads. Their clients may be in need of insurance, and, in turn, your clients may benefit from their services.
Participate in community events. Set up a table or booth with a fun theme to draw people in, and have marketing materials and business cards on hand. Make sure you have an easy way for visitors to fill out their information so you can follow up with them.
Host webinars and educational events. These events can help people who may be confused by complicated insurance topics or who have questions about their insurance options.
Contact your local Chamber of Commerce. Attend events hosted for residents and small businesses. Selling insurance to small businesses can increase your sales and revenue, so be prepared to talk about the small group market and the solutions you can provide for small business owners and their employees.
Strengthen Your "Cold-Calling" Skills
Cold calling may not be an agent's favorite way to generate leads, but use it as an exercise to hone your skills and practice overcoming objections. Trying to make a connection with a stranger over the phone can seem impossible, but with the right preparation, you can sell insurance over the phone.
Be organized, ask questions, and listen well. Sincerity can go a long way, so avoid rushing into a sales pitch. Exude confidence but maintain humility. Be prepared for rejection, but use each call as an opportunity to turn a reluctant consumer into a potentially lucrative client. If you prefer, you can hire professional telemarketers to make calls, screening for interest or possible insurance needs.
Cold calling door-to-door to small businesses can be challenging, but the potential to build your book of business is worth the effort. You will have to adjust your sales tactics to appeal to the needs of small business owners as you visit these companies, but overcoming objections and closing a small group sale can help you grow your company and increase revenue.
Ask for Referrals
The most cost effective source of lead generation is already at your fingertips. When your current clients share their positive experiences working with you, their friends and family members will be likely to call you with any insurance needs that arise. Networking and social media sites give your existing clients a broader platform to speak on your behalf, but you may need to ask them to do so.
Don't hesitate to ask satisfied clients for referrals. Let your clients know that you are interested in expanding your business and make sure they know what types of products you sell. Offer incentives, such as a small "thank you" gift card, or promote a more elaborate referral rewards program as long as it is in compliance with state and federal regulations.
Lead Generation Tips for Insurance Agents
Lead generating doesn't have to be expensive. Get creative and take advantage of every opportunity to discuss your business, promote your products, and let people know why they should trust you to help them find solutions to their insurance needs.
Starting your career in insurance sales can be challenging, but each enrollment has the potential to turn into ancillary product sales and referral business. Generate more leads and build your book of business by using every opportunity to reach prospects and strengthen your client relationships.