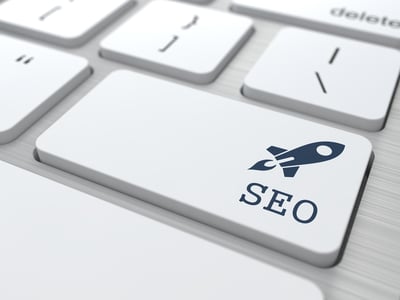 As an insurance agent or broker, you are probably looking for ways to increase your business during the Open Enrollment period and beyond. Getting visitors and potential prospects to your website play an essential role in this process.
This article will explain what Search Engine Optimization (SEO) is, why it's so important for your insurance agency, and how you can implement it on your website.
What is Search Engine Optimization?
Search engine optimization, or SEO, is the process of improving your website's ranking on search engine results, like Google.
SEO can allow your insurance website to be found online by potential customers, ultimately increasing conversion rates, which means more clients.
Several aspects of SEO will be explained in this article, including link building, keywords, and creating unique content. All of them can be combined and appropriately implemented to increase traffic to your website, which ultimately flows more potential business to your agency.
Why is SEO Important for Your Insurance Agency?
When potential clients are looking to shop for insurance plans, they use search engines. Data analysis has shown that about 93 percent of all web traffic comes from search engines, so SEO is one of a few free techniques of digital marketing that assist your insurance business in getting noticed.
Google's PageRank
PageRank is how Google's search engine ranks websites in its search engine results. Google determines how high or low a website will rank by looking at factors such as relevancy, authority, and quality of content. If you want your insurance agency website to rank high, it should have relevant content, including information about insurance, industry updates and service listings.
How Can You Implement SEO on Your Website?
1. Register Your Website on Google Search Console
A 2022 report has shown that Google's search engine accounts for 85.55 percent of the global search market, Bing accounts for over 7 percent, and Yahoo has a market share of 2.85 percent.
Given that, it's vital for your website to be listed in Google search results. You can start by registering your website.
Google Search Console is one of Google's free web services to web admins. It gives you insights into your website traffic, performance, and indexing. A page is indexed by Google if it has been visited by the Google crawler ("Googlebot"), analyzed for content and meaning, and stored in the Google index. Indexed pages can be shown in Google Search results (if they follow Google's webmaster guidelines).It also helps you troubleshoot problems regarding indexing.
You can also use Google Search Console to submit a sitemap for your website. A sitemap is a simple text file listing all pages on the website, which search engine bots can follow when crawling the site.
To register your website on Google Search Console, you need to have a Google account. If you already have a Google account, you can visit their website, log in to your account and register your website.
2. Register Your Website on Bing Webmaster Tools
As already seen, Bing also owns a significant share of the global search market. It makes sense to register your website on Bing Webmaster Tools.
You will only need to visit Bing Webmasters' website, log in to your Microsoft account, and register your website.
3. Content
Having content, just for the sake of content, isn't always your best move. While having some is important, the quality, uniqueness and relevancy plays a key factor.
One way to generate more content is to write about topics related to your niche. For example, if you sell car insurance, you can write articles about choosing the right coverage for your state, or top misconceptions about car insurance coverage. The key is to answer questions that your customers might be asking, or should be asking. It may be exactly what your prospects are searching for.
4. Link Building
There are two types of links that you can use for your SEO campaign, internal and external links.
Internal Links
Internal links simply connect one page to another on the same website. If a visitor clicks on one of these links, it will take them to another page on the same website.
Internal linking will help search engines find more pages on your site, which will ultimately increase the search rankings of the entire site.
External Links
External links are references from other websites and social media sites like Facebook, Twitter, and Instagram. They can help improve your website's authority and search engine ranking.
5. Keyword Research
Proper use of keywords is also a valuable form of digital marketing. Keywords help a search engine identify your niche and the topic of a particular web page. These are the exact words or phrases your customers will be using to search for insurance plans on your website.
You can use a keyword research tool, such as Google's Keyword Planner, to find the keywords that your potential clients use when searching for insurance policies.
In addition to using keywords in your content, you will also want to use them in the following website elements.
Title Tags
A title tag is a block of text that carries the link in search engine results. It's important to include keywords in title tags to allow search engines to understand what the page is about.
Meta Descriptions
A meta description is a block of text that appears below the title tag in search engine results. A keyword-rich meta description can help increase your rankings and click-through rate by making your webpage more relevant to the search query.
SEO is a viable and free way of marketing for insurance agencies and it's important to note that improving your search engine ranking doesn't happen in one day; it takes time and commitment. After your SEO campaign has become successful, it's crucial that you route leads efficiently to your sales team. You don't want to lose prospective customers after you've worked so hard to attract them. If the conversion is successful, there will be a need to streamline the sales process and manage clients' policies and renewals; this is possible with the help of the right insurance solutions that will provide a complete transformation of your insurance business.