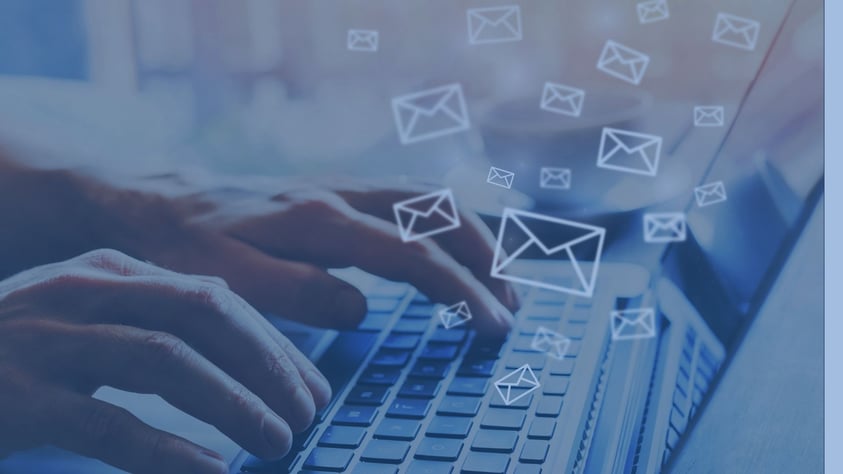 Tips & Tactics for Developing a Stellar Open Enrollment Marketing Plan
Health insurance marketing can be tricky business.

Successfully promoting your insurance products and services is no small feat in any industry. That is doubly true in the health insurance space, which is stringently regulated at both the state and Federal levels and all over the map on the customer journey.

For health insurance agents, trying to increase enrollments and improve retention rates is a never-ending task. During Open Enrollment Period (OEP) — which stretches from now until January 15 of next year — it's a 24/7 job.

Back-to-back sales windows for on and off-exchange plans offer lucrative opportunities, but with equal-sized challenges during this annual sprint. Prospecting for new clients while managing leads and juggling current client renewals can really keep you on your toes.

Preparing for the onslaught of OEP 2022 can feel overwhelming, but no worries — we're here to help! Here are a few ideas and a little inspiration to help you get started, and, hopefully, send your conversions skyrocketing.
Compliant Communications
"Open Enrollment" is a one-size-fits-all phrase that can refer to annual enrollment periods for private insurance consumers, on-exchange shoppers, Medicare beneficiaries, and Medicare Advantage enrollees. Marketing to each of these customer segments has its own set of drivers and guidelines. An effective, compliant communications strategy for each is critical — but doable.
Stats to Consider:
Tips & Tactics:
Marketing to Millennials
If your marketing plan for Millennials includes insurance sales tactics that are even slightly pushy, rethink your strategy. Research in the past few years shows unequivocally that Millennials tend to scoff at advertising claims, with as much 90% placing their trust in word-of-mouth reviews instead. On the other hand, this group — an estimated 30% of which are uninsured — tends to be fiercely brand-loyal, and enjoy engaging with their preferred brands.
Stats to Consider:
Tips & Tactics:
Selling to Seniors
Though the marketing guidelines for Medicare and Medicare Advantage tend to be acutely specific, the open enrollment periods for both are ripe with opportunity. First up: The Annual Enrollment Period (AEP), which runs through Dec. 7, followed by the Medicare Advantage Open Enrollment Period that kicks off Jan. 1 and ends on March 31. Spoiler alert: Medicare Advantage membership is expected to grow by 2 million members this year.
Stats to Consider:
Tips & Tactics:
As you ramp up to make this year's OEP your best enrollment season yet, remember: Connecting with clients with authenticity and providing them with good old-fashioned customer service is key. A little hard work and a lot of organization will see you growing your book of insurance business, increasing client retention, and driving referrals.