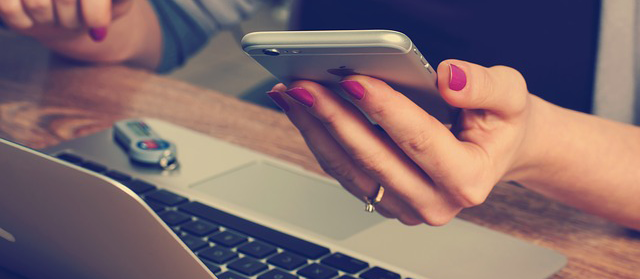 A key factor in increasing lead conversions on your website is a good design. When you focus on UX (your user's online experience), you're likely to boost your online traffic, increase your website's effectiveness, and drive more leads.
Here are some tips to help you optimize your website
Focus On the Needs of Your Customers
Many of your website visitors will be coming to your site to get a quote for insurance. If you don't currently offer online quoting, consider tapping into your carrier partner's online quoting functionality (if they offer it) or going with an online quoting service which may offer quoting for multiples carriers and plans.
Give Customers the Ability to Ask You Questions
Be sure your site includes a "Contact Us" page or quote request form. While some prospects and customers may prefer online quoting, many will be expecting and looking for a way to contact you so they can let you know what they are looking for and request to be contacted. Make your contact form easy to use and it will be more useful to your website visitors — and to you or your staff when responding to online inquiries.
You may want to use different check-off boxes for the types of coverage you sell and a few fill-ins for their date of birth (or age), address, email, and phone number.
Make It Even Easier with Online Enrollment
You can further enhance your site by offering your prospects and customers the ability to apply directly for coverage online. Most consumers want to view online plan comparisons and quickly apply online. If you represent multiple lines of coverage or several different carriers, a multi-carrier quoting and enrollment system is a great way to address your customers' needs.
You can also enhance your reputation as an insurance professional by offering links to other resources your clients will appreciate. That includes premium and subsidy calculators (if you offer products through the Affordable Care Act federal or state exchanges) as well as tools for estimating how much life insurance is right for an individual or family (if you sell life insurance).
Design With Care
It almost goes without saying that you want your site to be attractive and inviting. It needs to be designed in a way that encourages your website visitors to stay and explore all of what you have to offer. New customers will form an opinion immediately; don't risk alienating them by choosing the wrong images or headlines. It's important to establish a hierarchy of design elements and stick with them, from your website's color palette, font style, and photo selection. Colors and visuals affect emotions and influence your customers' purchase decisions.
Connect with Customers on Social Media
Be sure your prospects and customers know when you post new information by promoting it via social media. Consider the addition of videos or — if you sell health insurance — a health insurance buyer's guide with a glossary of terms. Health care in America has changed considerably in the past decade; many Americans don't know even the most basic health insurance terms. Offering information to your website visitors empowers them to make better health care and insurance choices.