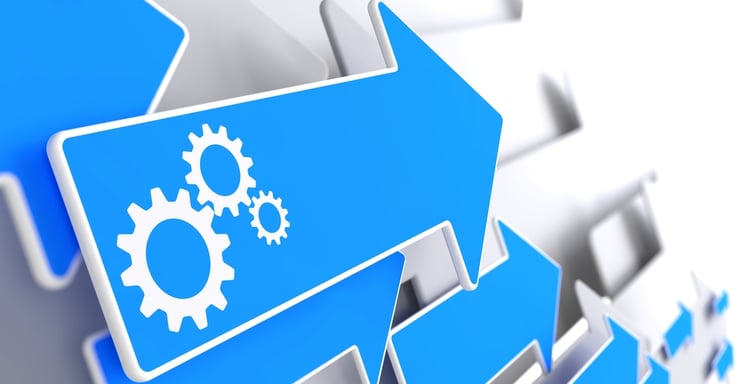 Though the term has technically been around since 1946, automation is one of those digital-age buzzwords that gets repeated a lot, but can be easily misunderstood. Google analytics, for instance, is not an automation tool, nor is social media, blogging, or video marketing.

Of all the definitions we've researched, IBM, sums it up the best: "Automation is a term for technology applications where human input is minimized."
Automation tools can help insurance companies streamline their workflows. Almost any routine task that can be broken down into steps can be automated. While every job can't be fully automated, many departments ranging from marketing to operational divisions can benefit from the technology. In fact, a recent McKinsey report shows that 60% of occupations can save as much as 30% of their time using automation tools.
The Automation Journey for Insurance Businesses
So, where does the insurance industry fall in the spectrum of automation adoption and use cases?
It's no secret that many insurance agents and brokers spend a ton of their time on administrative tasks. The idea of working on writing insurance policies, handling customer service issues, and filling out paperwork is extremely time-consuming.
But, once you invest in automation, you will enjoy multiple benefits; you can free up some of your time to do more essential aspects of running your business. This doesn't mean you can forego all of your administrative tasks, but it does help during a busy season like OEP to be able to focus on more timely tasks – like insurance sales – and to do so in greater volume.
If you are a health insurance agent or broker, automation can help grow your business by saving time and money. It can free up your time and enable you to focus on the more complicated and essential aspects of running your business.
Automating insurance business processes in your insurance business can also decrease the amount of staff, paperwork, and management needed to keep your company running at maximum efficiency.
How Does Automation Help?
Though the insurance industry as a whole has historically been slower to adopt technology, the times, as they say, they are a changin'.
Automation is leading the charge in smart solutions for insurance, and everyone from independent agents to leading insurance carriers are using technology to streamline workflows and boost productivity across multiple areas of the business.
Though the use cases vary, small to medium-sized agencies can readily benefit from a handful of automation use cases, including:
These are just a few of the ways automation technology can help you boost your productivity, and ultimately revenues. Ditching manual tasks in favor of automated workflows sets you up to streamline your sales processes and grow your business at scale.