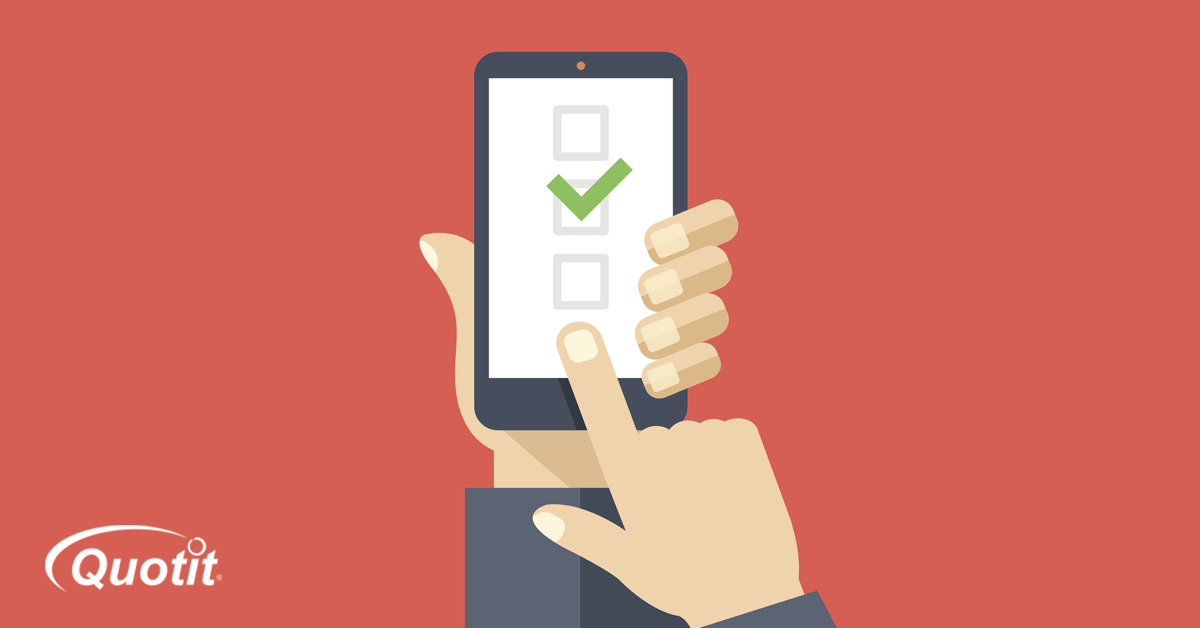 It's not a surprise that mobile devices continue to transform our personal and professional lives. Mobile internet usage has been increasing steadily while desktop platforms experience less traffic. This makes sense when you consider that 75% of Americans own a smart phone and over a billion people own tablets globally. This wave of mobile usage will only grow – as will its undeniable affect on consumer habits.
In the insurance business, agencies have to understand the evolving market trends and change tactics accordingly in order to meet the needs of consumers. In order to continue to succeed in lead generation, sales, and retention, your health insurance website must exceed your clients' expectations. That includes hosting a comprehensive and mobile-friendly insurance website.
Today's mobile-first economy demands a seamless transition from a desktop to mobile platform. Consumers use cell phones to conduct business on a global scale, so when it comes to finding insurance, they expect to have mobile access to all the information they need to compare plans, make a choice, and enroll. Hosting a user-friendly health insurance website with responsive design elements can give you a competitive edge.
Making your Health Insurance Website Mobile-Friendly
Have you looked at your mobile website from a consumer's point of view? Ask yourself these questions:
Would a prospect using a search engine find your agency using key words or phrases?
Does your website's home page load quickly? How long does it take for the remaining pages of your site to load?
Is the page easy to read, or do you have to pinch and scroll to read the content?
Is the design clean, uncluttered, and easy to navigate?
If you were shopping for health insurance, could you stay on your site throughout the process of searching, comparing, and enrolling in an insurance plan? Could you ask a question or get assistance easily from a licensed and knowledgeable sales agent?
As you review your answers and recognize the need to make your health insurance website more mobile-friendly, you may be wondering if it will really be worth your time and effort.
Time is money in insurance sales and it's understandable to have concerns about the return on investment of redesigning your mobile site, but studies show that 80% of consumers will research products and services online before making a purchase. With such tremendous potential in lead generation and sales, you simply can't neglect the mobile market.
Consider the following five reasons to make your health insurance website mobile-friendly:
Mobile traffic accounts for half of all internet use.
As of 2017, mobile devices accounted for 49.7% of web page views worldwide. People have unprecedented access and opportunity to use mobile devices as their go-to web source, and many consumers prefer to use a smart phone or tablet to accomplish important tasks, such as researching health insurance options for themselves, their families, or even their small business.
Unfortunately, mobile users are not generally patient with slow-loading sites or pages that are difficult to navigate. If your landing page does not load within three seconds, the consumer will likely move on to one of your competitors.
Hosting a desktop-based website isn't enough anymore. To continue to demonstrate your relevance in the industry, you need to host a mobile-friendly health insurance website that appeals to the modern consumer's need for immediate access and information from any device.
Google is rolling out a mobile-first index.
Eighty percent of internet users rely on search engines to find local businesses, so search engine optimization (SEO) is an essential tool in marketing your brand, products, and services. Google's mobile-first index is changing the way companies need to approach content and rankings.
Your website's mobile version of content will be more critical in attracting Google's new algorithms because the majority of searches are now taking place on mobile devices. If your mobile site has less content than your desktop platform, or if Google does not deem the mobile site "user-friendly," you may be negatively affecting search engine results.
User experience is crucial to success.
A positive user experience will pave the way for a strong client relationship centered on trust in your integrity, compassion, and expertise, but it all starts with the user's first interaction with your site. The importance of speed and ease of use cannot be underestimated.
Speed - Mobile phones are typically less powerful in terms of processing power and transferring of data. If they need to load your desktop-based website, it will likely load much more slowly than a mobile-optimized site. Unfortunately, consumers don't like to wait. If your site does not load within moments, your prospective customer will probably leave your site and you'll lose the potential sale.
Ease of Use – If a consumer has to pinch the screen or scroll horizontally in order to read the page, frustration can set in quickly. Instead, design your mobile site to fit the device screen and make sure images and forms all fit appropriately. Don't clutter a mobile site with too much content on a home page. Key information should be easy to find with links and buttons spaced thoughtfully, allowing users to easily navigate the site and find the information they need.
An effective mobile site can contribute to your agency's legitimacy.
It doesn't take long for a consumer to form an opinion about your business, and an agency's site can make or break the first impression. Users will determine if they trust you and your expertise based on the look and feel of your site.
A professional, modern site with responsiveness and accuracy will instill confidence in your commitment to your products and customer service. Relevant and informative content should be presented clearly and concisely though intuitively placed links.
A poor user experience, with long load times and a site that is difficult to maneuver, will have the opposite effect. You only have one opportunity to introduce yourself to a prospect. Your mobile platform should reflect your agency's brand and style, and clearly demonstrate your professionalism and commitment to your clients.
Mobile-friendly websites will drive sales.
Generate more online leads when prospects can access your website from a mobile device and easily input basic contact information as they explore their insurance options. Touch-friendly short forms with social auto-fill allow for less typing, increasing lead generation just by simplifying the process. A well-defined call to action, complemented by easy navigation, keeps prospects on your site until they need to contact you for guidance or help enrolling.
The Key to a Mobile-Friendly Site? Responsiveness
Customers expect more responsiveness from mobile websites, and when it comes to health insurance, they will only take a few seconds to decide if they want to stay on your site and work with you. By adapting your web strategies to reflect the current market, you will generate more leads and stand out from your competitors.
Creating a mobile-friendly website design doesn't need to be overwhelming. With fully responsive templates and themes available to help you build a high-quality user experience, your transition to a mobile-friendly website has never been easier. Start designing a mobile-friendly health insurance site that will engage prospects, give them the real-time, accurate information they need, and encourage action.
The Importance of the Mobile-Friendly Health Insurance Website
Design your custom website to reflect your agency's brand and vision, but keep clarity and function in mind as you create a mobile-friendly platform. Consumers are using a variety of cell phones and tablets to search for health insurance, so review your site on different models of phones and tablets to make sure your site is optimized for every device. Mobile-friendly insurance websites that give prospects immediate access to comprehensive health insurance options will capture attention from search engines and result in improved lead generation and sales.