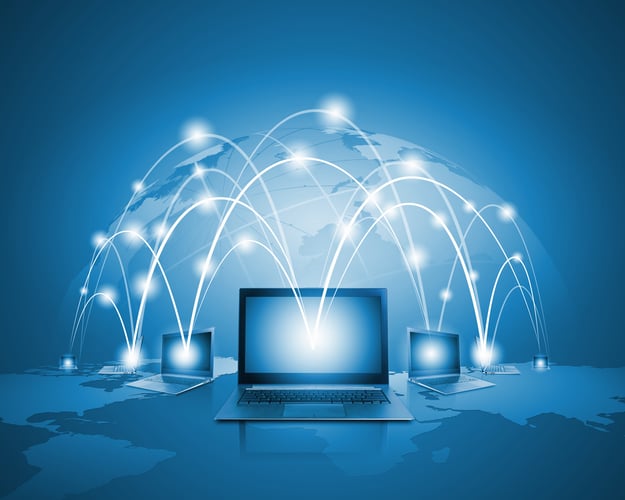 Just a few years ago, websites had little more than brochure value for most insurance agents. Nice to have, sure, but not business-critical.

Consumer behaviors are shifting however, driving more and more business online, a trend that is also affecting insurance agencies who want to be found online. These days, websites not only help validate your business, but also offer an online option where customers can browse health plan options and also plug in their info for personalized insurance quotes. This self-shopping cart option also provides valuable information about what is covered under each insurance plan, how much coverage costs, and allows users to compare plans at their convenience, 24/7.
For insurance agents, this means that they have to ensure that their insurance websites remain competitive for their clients to understand the value of their products.
However, it's more than just a website nowadays. An insurance agent website needs to be highly searchable, informative, sleek, and modern.
The website's design and should also appeal to a wide-ranging audience and have an easy-to-use navigation structure. If a user can't easily find what they're looking for on your website, they won't stick around long enough to purchase an insurance plan or find out more about your insurance agency.
The following tips for leveling up your website will help you build a more efficient and attractive insurance website as part of your agency's insurance marketing plan.
Improve the User Experience
The online sphere of e-commerce is truly one of the arenas where customer experience plays an increasingly important role


Customers will choose your insurance business over their competitors if they perceive their experience with your business as a positive one


When you build your insurance website, think about how your visitors will navigate it. People generally browse around a site by clicking on links and reading text and images


On top of that, they may want to follow specific links to get particular sections that are relevant to them or help them complete tasks


This means that you need to include navigational elements such as breadcrumbs

or a sitemap on your website. It will help visitors find information quickly and easily
Keep and Eye on Load Times
Pay attention to the load time of each page, and by load time, we mean how long it takes each page of your website to fully load with content, images, videos, and widgets. In order to keep your site's ranking high on search engines, you ideally want each page to fully load in 2 seconds or less.
Google has made this an important metric for their search engine rankings; you can track load times in your Google Analytics account, and they offer a free tool for testing any page of your site. The faster your site's speed is, the higher your search engine rankings will be and the more traffic you will get from Google searches.
In addition, load time also impacts your website's user experience. Many factors can affect load time – internet speed, the file sizes of images and videos, lags occurring because of your website host provider, poor coding, and hotlinking among them.
Clearly some of these you can control and some you cannot. But those items that either you or your web developer can manage need to be part of your website maintenance plan. By some estimates, as much as 70% of online shoppers say site speed has a direct influence on their willingness to purchase from a business. Other research finds that websites that load in 1 second boast conversion rates that are three times higher than sites with 5-second load times.
Make Sure Your Site is Responsive
According to a recent data study, mobile devices were responsible for 61% of total website visits in the U.S. in 2020, increasing from 57% in 2019. The use of mobile devices rather than desktops to access websites is projected to keep growing as we head into the future.
A mobile-friendly or responsive website is not only important because your visitors demand it, but also because Google does too. Mobile-friendly sites rank higher, and Google rewards responsive sites not only with better search rankings, but also with a ton of handy, free resources to help make business websites more mobile friendly.
User-friendly Website Add-Ons
Your insurance website offers you a lot of real estate to capture leads and to pull in new business. For leads, add forms for newsletter sign-ups, contact forms, insurance quote requests, and registration landing pages for any event your agency sponsors.
If you want to accommodate insurance clients and prospects looking to update existing insurance policies or enroll in new coverage all together, you'll need a special add-on like the one Quotit offers its customers.
Our client-driven shopping cart add-on allows site users to shop for insurance plans, compare policies, and enroll in insurance coverage from a choice of multiple insurance carriers. This feature also offers additional tools – including live chat, autoresponders, and HR forms – to help crank up engagement and capture additional health insurance leads.
Ultimately, the website your business needs to help you best connect with your health insurance clients and prospects may take some trial-and-error experimentation to figure out - whether that's a design refresh, a little work under the hood, or fancy new add-ons that serve your customers.
But with a little work, patience, consistently tracking the results, and features that add value, the investment in your website will more than pay off.