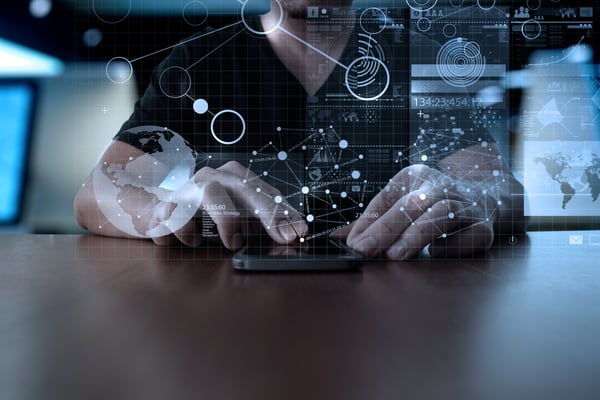 While the health insurance sector definitely works around the clock, the Open Enrollment Period (OEP) is undoubtedly its busiest time. As an insurance agent, you know that a huge chunk of your yearly performance depends on how well you do during this critical time.
With that in mind, it's essential to be at the top of your game when conducting OEP sales calls, which means overcoming objections. For example, when you first connect with a prospect, they may have some reservations about signing up for an insurance policy – and your job is to build rapport with that prospect and make them feel at ease and confident that you are selling them the right policies for them.
Because of this, handling objections is a must have skill in the art of insurance sales – it's the critical juncture where you win or lose customers. So, before you give up and send them a breakup email, try resolving their concerns, and therefore, overcoming their objections.
So, let's take a look at some of the most common sales objections and ways you can handle them.
Unfamiliarity with Your or Your Agency
A lack of familiarity with your or your agency is one of the most common sales objectives you'll hear during outreach, making cold calls a high hill to climb. However, there are ways to overcome this, and it's best you do so before the call itself.
For instance, you can share your insurance agency's website, or your social media sites.. That way, prospects will be more familiar with you and your business and feel a better sense of trust.
It's also a great idea to send out an introduction email to all of your prospects before calling them. A personalized introduction will immediately dispel the notion that they're talking to someone they don't know. Of course, this also means leveraging a Customer Relationship Software (CRM) to interact with many leads without much manual work.
They're Not Interested
Unless you're talking to a prospect that's already been looking for the kind of insurance you're selling, unfortunately, chances are they may not be invested in what you've got to say. But you can change that.
The best way to overcome an initial lack of interest is to highlight your policies' various benefits quickly; if you want to generate interest, you need to demonstrate value. And that means creating a pitch that focuses on your prospects' needs while also connecting the dots between those needs and how your insurance policies can fulfill them.
The key to doing this is listening. If you listen to your prospect's needs and concerns you are able to find the right insurance plan for them.
They're Busy
If this is the first time you're talking to a lead, and they're not familiar with you or the policies you offer, you have no way of knowing what you're walking into. You may have caught them at a bad time when they're busy with work or something else. And they're not expecting your call so they may be a bit annoyed.
In this case, you'll quickly hear a classic "I'm busy right now" as they try to wind down the call. In that case, don't try to go on with the pitch forcefully; that will only alienate them further. The best way to go is to ask them to schedule a different time when they'll have a few minutes to spare. If you do it politely but enthusiastically, they'll be more likely to schedule a more convenient appointment. You could also send them a follow-up email highlighting the ways you can help them in their insurance journey.
It's Too Expensive
If a prospect objects to the price of your services, be prepared, because this is one of the toughest objections to overcome.
In an ideal world, you'd be able to offer some kind of incentive or discount to every single prospect – encouraging them to sign up for a policy with your insurance agency. Unfortunately, in the insurance industry, that's just not realistic in every case.
They Hate Sales
Unfortunately, in this day and age, customers are constantly bombarded with sales calls of all kinds – which means they're frequently annoyed and less likely to respond to each individual one.
So, a lead might ask if you're conducting a sales call right away – often in a voice that tells you they're not going to engage with your offer if the answer is yes.
However, don't let this possibility of rejection upset you. In fact, the best thing to do here is complete transparency.
Calmly and reassuringly confirm that this is, indeed, a sales call – then give them some relevant policy information and try your pitch nonetheless. Try asking them if they're happy with their current policy and explain how you are able to help them.
Conclusion
Talk to other brokers in your agency and discuss the objections they have encountered. Work as a team to explore alternative ways to respond to reluctant consumers by discussing what has worked – and what hasn't.
Overcoming sales objections are just part of the business. Buying insurance is a significant and personal decision for your client and their family. With preparation, your expertise and sincerity will shine through any sales objections you encounter.