What You Need to Know to Keep Your Clients Covered During Open Enrollment Period 2022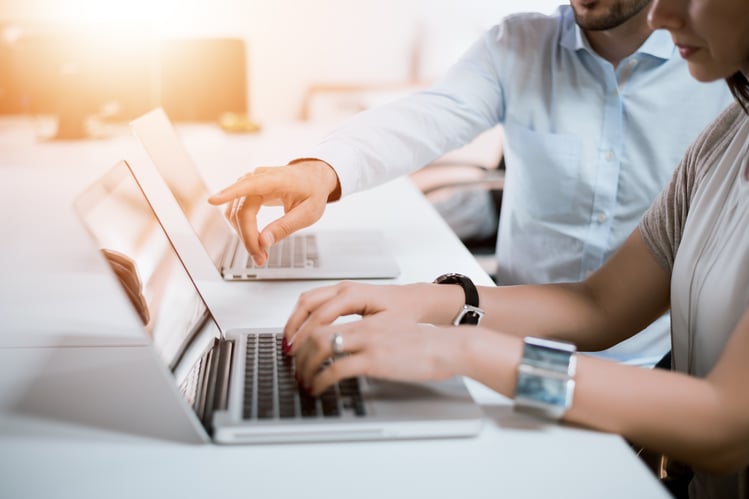 What is The Open Enrollment Period All About Anyway?
That's a complex question indeed. But basically on and off-exchange health insurance consumers have one chance a year to enroll in a new plan or review and make changes to their existing policies. This window is known as the Open Enrollment Period. There is one caveat to the OEP window: Those who undergo major life changes (otherwise known as a qualifying event) such as having a baby or moving to a new ZIP code may qualify for a Special Enrollment Period (SEP) anytime throughout the year.
How Can I Help My Clients During OEP?
Overall, trained and licensed insurance agents and brokers can help clients and prospects understand the differences in cost and coverage details in qualified health plans (QHP), as well as their eligibility for different insurance options. These may be individuals, families, or businesses seeking affordable Marketplace options under the Small Business Health Options Program (SHOP). A platform such as Quotit streamlines the task of comparison as well as enrollment by simplifying and automating much of the process, from beginning to end.
What Are the Red-Letter Dates for OEP 2022?
This year, Open Enrollment for ACA kicks off Nov. 1, 2021 and, in most states, runs through Jan. 15, 2022. According to Healthcare.gov, however, applicants must enroll by Dec. 15, 2021 for coverage that starts January 1, 2022. The effective coverage date for enrollees who sign up or make changes to existing plans between Dec. 16 and Jan. 15 will be Feb. 1, 2022.
Is OEP Running Longer Than Usual This Year?
Yes it is. A final rule issued Sept. 17 by the Department of Health and Human Services (HHS) and the Treasury Department will extend OEP by 30 days. Proposed and supported by the Biden Administration, the new rule offers consumers a 70-day window to enroll in new ACA plans or make changes to existing Marketplace coverage. Historically, OEP has ended on Dec. 15 of each calendar year; moving forward, the Jan. 15 date will remain in effect for most states.
How Does the New Rule Impact States-based Exchanges?
Under the new rule, states that don't use the Federal eligibility and enrollment platform are still allowed to set their own enrollment deadlines — most run into January anyway. However, under the new rule, states-based exchanges cannot set an enrollment end date that is earlier than Dec. 15 of the calendar year preceding the relevant benefit year.
For agents and brokers, OEP is not only a busy time of year, but it can also be overwhelming. There are so many things to remember and best practices to adhere to: Remaining in compliance even as requirements, guidelines, and deadlines are constantly evolving; staying up to date on carrier changes; and, most importantly, ensuring your clients have the coverage they need.
Your friends at Quotit are invested in your success, and we're here to help! Our team can equip you with the tools you need to help drive enrollments, decrease churn, and create an exceptional customer experience for prospects and clients. We also offer a rich library of resources to help you stay organized and up to date on the latest in open enrollment news - so stay tuned to our blog for updates as the season unfolds!