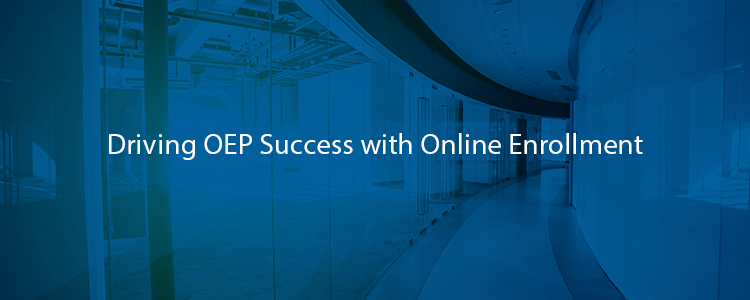 November 1 marked the beginning of the Affordable Care Act's annual Open Enrollment Period (OEP). Now that it's here, what are you doing to maximize your sales opportunities? Online enrollment technology could help you drive your production to the next level.

The Affordable Care Act (ACA) was signed into law five years ago and the first annual open enrollment kicked off in the fall of 2013. Since then the number of uninsured individuals in America has declined to single digits nationwide. [The number is 8.6 percent as of the first quarter of this year, according to the National Center for Health Statistics (NCHS).]

However, there are still millions of Americans who lack coverage. The NCHS says nearly one quarter of Hispanics, 13% of African Americans, 8.4% of Asian Americans, and 6.7% of Caucasians are without health insurance. Those numbers include individuals who oppose the federal mandate for coverage under the ACA as well as those who cannot afford health insurance, those who lack awareness of their ability to secure insurance with federal assistance, and others.
More Shopping Expected
Other potential prospects include those who may already have coverage but who are being pushed back into the marketplace because their current insurer is exiting their state. In August 2016, Aetna announced it would leave 11 of 15 states where it offered coverage. UnitedHealthcare is available in only a handful of states for 2017, down from 34 in 2016.
Healthcare Dive reports that an estimated two to 2.5 million individuals will be forced to change plans for 2017. Even in places where many of the same carriers will be available for the new plan year, rates are going up. That presents opportunities for you, as individuals consider plan, ACA metal tier, and provider network changes in an effort to minimize the effect of higher premiums.
Quotit can help you speed up your prospects' and clients' search for coverage – whether they're interested in the ACA marketplace, an off-exchange plan, or a Medicare Advantage plan (for those aging into Medicare). Quotit delivers online, side-by-side plan comparisons plus the ability for your customers to enroll online, without ever leaving your website.
Put Quotit to work for you today – and drive success during OEP and throughout the year.