What your healthcare clients sow during open enrollment right now, they will reap all year long in 2022. Here's how to help ensure they make the right choices.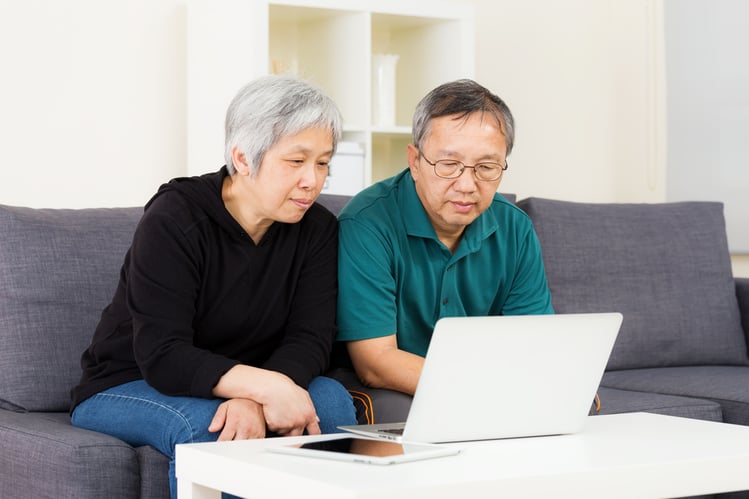 The topic on the table is, "What are the definitive guidelines for Open Enrollment Period 2022?" The answer to that question is anything but simple or straightforward.
Health insurance is one of the most intensely regulated industries in the country, and consumers can quickly find themselves sinking in a knotty morass of choices dictated by age, life circumstances, socioeconomic factors, and pre-existing medical conditions. Almost everyone who needs or wants health insurance can benefit from a guide to help them navigate this complex landscape.
Even so, what agents and brokers are "allowed" to do to help their clients can get complicated by the Federal and state regulations that govern the commerce of health insurance during sanctioned enrollment periods.
Marketing do's and don'ts aside (that's a blog for another day), here's a brief primer to help explain the "definitive guidelines" of selling different types of insurance during these annual windows. Which is to say, very little about the products or the process is "definitive," and regulatory rules for each can change from year to year. But understanding—and abiding by—the basics is a great starting point for success and open enrollment planning.
Eligibility Overview
Generally speaking, health insurance options for under-65 consumers include ACA Marketplace plans or private insurance, either self-funded or provided through an employer. Some are also eligible for Medicare if they meet certain criteria, including those who suffer from certain disabilities or end-stage renal disease.
Healthcare shoppers 65 and over are eligible for Medicare, which is Federally governed and includes premium-free, subsidized, and lower-cost options for both comprehensive and supplemental coverage.
Coverage Types
Medicare
Medicare was signed into law by Pres. Lyndon Johnson in 1965. That program, now known as "Original Medicare" included Part A (Hospital Insurance) and Part B (Medical Insurance).
Part A Medicare (Hospital Coverage) is available to anyone who is:
65 or older, so long as they or their spouse were part of the workforce and paid Medicare taxes for at least 10 years

Eligible for or receiving retirement benefits from Social Security or the Railroad Retirement Board

Meets the criteria for Medicare-qualified government employment; their spouses are also eligible
People under 65 may qualify for Part A Medicare after a one or two-year waiting period if they receive monthly Social Security Disability Insurance (SSDI) compensation. Waiting periods may differ by disability type. Those under 65 who suffer from end-stage renal disease are also eligible.
Part B Medicare (Medical Coverage), which requires a premium, is available to anyone who is:
Already enrolled in Medicare Part A

65 or older

Disabled

Suffering from end stage renal disease
Part D Medicare (Drug Coverage) is only obtainable through a private plan, and is available to anyone who is enrolled in a Medicare Part A or B plan.
Medicare Advantage
Sometimes referred to as Part C, Medicare Advantage is offered by Medicare-approved private carriers. Most MA plans include a ceiling on out-of-pocket expenses as well as drug coverage and provider networks. MA plans are available to Medicare beneficiaries, but enrollees must live in the service area their plan covers.
On & Off Exchange Plans
On-exchange coverage includes plans that are offered through the Health Insurance Marketplace. These plans include health insurance available through Federal or state-run platform participants, and are governed by guidelines included in the Affordable Care (ACA). To help keep these plans affordable, certain subsidies may be available, depending on your clients' household size, income level, and healthcare costs.
The "essential health benefits" covered under the ACA include:
Preventative care and chronic disease treatment

Outpatient care

Inpatient care

Emergency services

Prescription drug coverage

Maternity and newborn care

Mental health and addiction treatment

Rehabilitation therapy and devices

Lab services

Pediatric care
Off-exchange policies are major medical policies that are purchased privately outside of the Marketplace. While these plans are ACA-compliant, and none are public market plans, they don't offer the discounted premiums and subsidies that are part and parcel with on-exchange plans. On the other hand, off-exchange plans tend to offer more coverage and network options than their on-exchange counterparts. Agents can access them through third-party enrollment platforms to view specific coverage details.
Enrollment Specifics
Annual Enrollment Period—also known as AEP and sometimes "Medicare open enrollment"—runs Oct. 15 to Dec. 7 of each year. Those currently enrolled in Medicare should receive a "Plan Annual Notice of Change" (ANOC) each September from their carrier outlining any changes in coverage and costs for the next coverage year.
Once AEP is underway, Medicare clients can:
Enroll in a Medicare Advantage plan

Disenroll from a Medicare Advantage Plan and switch back to Original Medicare

Move from one Medicare Advantage plan to a new one

Enroll, change or cancel Part D plans
Open Enrollment Period, or OEP for Federally Facilitated Marketplace (FFM) plans, has historically run Nov. 1 to Jan. 1 of each year. This year, a new rule extended the window to Jan. 15; that change is expected to be permanent. State-based Marketplaces may have varying deadlines, some of which extend beyond the Jan. 15 cut-off. During this window, under-65 clients can enroll in new on and off-exchange plans or make changes to their current coverage.
Medicare Advantage Open Enrollment Period, or MA OEP, runs annually from Jan. 1 to March 31. During this window, Medicare Advantage (MA) beneficiaries can switch from their current MA plan to a new one or disenroll entirely and return to "Original" or traditional Medicare. The caveat with this enrollment window is that clients can make only one change to their coverage.
During MA OEP, beneficiaries can:
Enroll in a Medicare Part B plan

Join a Medicare prescription drug plan

Switch to a different MA plan

Switch back to Original Medicare
As you can clearly see, it's easy to get confused about the can's and can'ts of annual open enrollment periods, so keep this guide handy!
It's also a good idea to bookmark websites for the Centers for Medicare and Medicaid Services (CMS), Health and Human Services (HHS), and the Marketplace. New regulations, requirements, and general changes to health insurance are often announced there first.