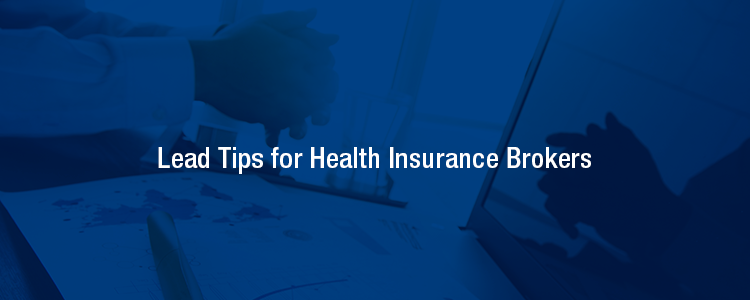 It's important for brokers to recognize that selling health insurance and ancillary products today is much different than it was just a few years ago. The Affordable Care Act (ACA) shook things up – for employers and individual consumers.

To help you be more successful, here are three great ways to help you generate more leads.
Referrals:
Your current positive relationships with customers can help you open the door to new prospects. Ask your clients if they know of others who could benefit from the services you provide.
Make it a habit to ask for referrals and introductions to others. You may be surprised how willing your existing clients are to share the names of their friends and relatives. Cultivate relationships with other professionals, too – like CPAs, financial planners, attorneys, and insurance professionals who focus on different insurance markets than you do.
These other professionals are likely more open to sharing or trading referrals than just handing over names and contact numbers to you.
Revisit older leads:
If you have leads you were not able to close in the past, there may still be an opportunity to turn them into a sale.
Author, speaker, executive coach, and sales expert Jeff Shore suggests his 5+5+5 method, where he writes a handwritten note to five stale leads every day. His note ends with the message that he'll reach out again in the next few days to check in and see if there are needs with which he can help. Jeff then waits five days (during which he writes notes to five more stale leads each day). On the fifth day, he calls those he wrote previously and reintroduces himself.
He told LifeHealthPro, it's amazing how many people say, "I'm glad you called!"
Social networking:
When you're active on Facebook, Twitter, and LinkedIn, you have the opportunity to position yourself as an industry professional and share your ideas with a broad audience. If you're regularly interacting with others, more people will notice you.
You might even consider offering a free download, readers can get access to your download when they share their email. Then you can put them on your list for future communications.
And, as a Quotit broker, you have access to our Customer Relationship Management (CRM) tool, which can help you build stronger ties with prospects and clients alike. Automate your follow up and manage your calendar for birthday and holiday messages. A CRM is just one of the many resources available to you.
Schedule a software demo today to learn more about how Quotit can help you better manage your business, discuss additional lead tips, and write more business.