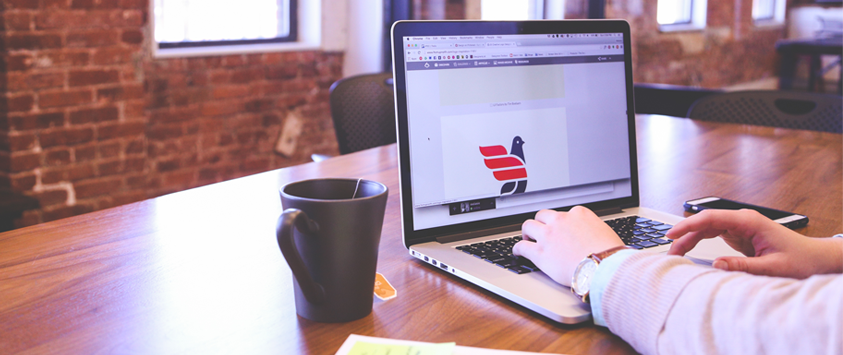 Large scale insurance lead generators can acquire hundreds, if not thousands, of health insurance leads every day, but it's the quality of those leads and what you do with them that counts. Right now, successfully selling insurance sales leads, exclusively or to multiple sources, may depend on how fully developed the lead is. It can also hinge on the transition of the prospect to the insurance brokers or agencies buying that lead.

A prospect who can review and compare health insurance coverage options on your insurance lead generation site thanks to a comprehensive comparison and quoting engine may help you increase conversion rates and improve the overall value of your health insurance leads. Let's consider how you can increase your revenue and get a bigger piece of the pie.
The Consumer Experience
Consider the consumer's experience once they find your insurance lead generation site. Your content and design was intriguing enough to compel the prospect to fill out basic census information and request information or a health insurance quote. In a world of immediate gratification - online shopping, banking, and business - those prospects expect a response quickly or they will move on to another source of healthcare insurance information and options.
Insurance Lead Sales
If you generate leads to sell them to multiple insurance agencies or brokers, the consumer might lose interest if they have to wait for someone to respond just to start reviewing their options. If you do not offer exclusive health insurance leads, the confusion of being contacted by more than one broker can also be off-putting to a prospect, especially if they haven't even been given access to plan benefit and cost information yet.
Successful lead generation and insurance sales depend on building a relationship between a prospect and broker, based on trust, knowledge, accuracy and integrity. Without handling the leads properly and efficiently from the moment a prospect lands on your site, you risk losing their confidence.
Increasing Revenue by Creating a Cohesive Business Model
Consider solutions that will not only create a more seamless experience for the consumer, but will result in an increase in revenue for your insurance lead generation business:
Build a more cohesive experience for prospects by untangling the confusion of jumping from one site to another. Any sense of inconsistency can unnerve a prospect. Loss of confidence in the health insurance products and services available can be avoided by providing a smooth transition from one step to the next as they consider their options, compare insurance plans, and enroll.
Once a lead is generated, provide the prospect with the tools to gather information and compare plan benefits and costs without ever leaving your site. Options and efficiency are everything – why not boost your own brand by providing a more comprehensive view of options for prospects?
The results are more than just improved customer service. When selling the leads generated, you can then provide the prospect's preferences and choices to the broker purchasing the lead, creating a smooth transition to the sales agent. With this transfer of information comes an increase in the rate of lead conversion to sales… and, ultimately, to the the value of your insurance lead generation site.
The Return on Your Investment: A Better System Can "Lead" to Success
The idea of reinventing your brand as a more cohesive solution for prospects (and more informed health insurance leads to the agencies you sell them to) may seem like a daunting challenge, but the costs and effort can be well worth your time and money.
Implementing a system that will provide prospects with access to health insurance plan comparison and real-time quotes can be well worth your effort. It might seem like a big investment, but generating more 'ready-to-enroll' leads can add value to your brand as a large scale insurance lead generator.
Health Insurance Quote Engine - Consider Your Options
You have options when it comes to developing an insurance quoting engine that will allow customers to shop right on your website, comparing benefits, rates, and providers and ultimately enroll. How do you accomplish this?
Build a system from scratch. Designing your own plan comparison tool can prove to be extremely challenging when you have to create an infrastructure and incorporate information from hundreds of carriers and thousands of plans.
Find a previously built system with white label functionality. A basic insurance quote engine will include the comparison and quoting tools, but may not be customizable to meet the specific needs of your business.
Choose to partner with a company that can provide robust quoting capabilities with easy-to-use technology, along with innovative online tools to strengthen your own brand through customized designs, templates and information.
Offering an extensive product portfolio to prospects is just a piece of the puzzle. As a large scale lead generator, you need a system that is built to your specifications. Quotit Enterprise Services might be the solution you are looking for. With industry-leading technology and cutting-edge on-line tools, you can increase productivity and reduce costs, as reflected in the case study of HealthCare.com.
By allowing comparison shopping instantly from more than 300 health insurance carriers and 40,000 plan designs, plus ACA tax subsidy and eligibility qualification information, your leads will be fully prepared to enroll when you transfer them.
Gaining An Edge in the Market
Large scale insurance lead generation has to adapt to a changing marketplace. Leads generated with an innovative health insurance quoting engine can give you the edge when selling those leads. Prospect contact information, coupled with the consumer's preferences in health insurance plans, benefits, and costs, creates a stronger lead.
Giving consumers the tools to review and compare health insurance options before being transferred to a broker or general agency increases the rate of lead conversion to sales. Incorporating a customized insurance quoting engine as part of your dynamic insurance information site can increase the strength of your leads. Consider the potential increase in your revenue as you sell strong leads that are already well-versed in their options and are ready to enroll. Establishing your business as an industry leader in large scale lead generation can only benefit your lead sales and revenue.