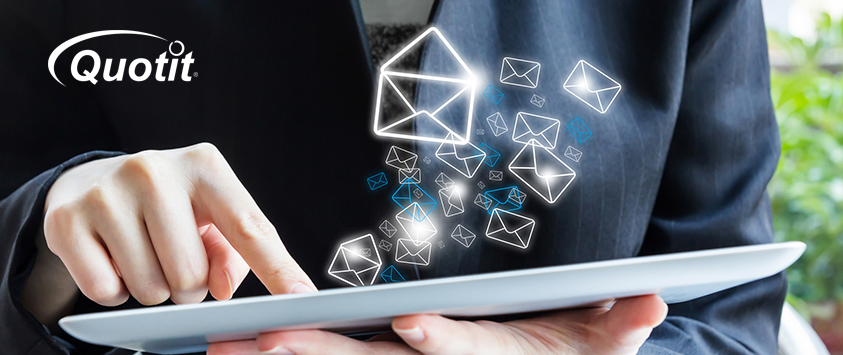 We've all gotten really accustomed to using automation technology to make our lives easier. We have access to apps that pre-order and pre-pay for our morning coffee, alerts to remind us of important meetings, and a digital personal assistant named "Alexa" who will play our favorite album on command.
These conveniences are nice, but why stop here? Let's consider how to sell more health insurance with the help of innovative automation tools that help you generate more leads, talk to more clients, and increase sales. Automate your health insurance business and discover the impact it has on your bottom line.
Elevate and expand your sales goals by embracing automation, regardless of the number of licensed sales agents in your company. Accessible for health insurance agencies of any size, online automation tools can help you increase sales, especially during the busy Open Enrollment Period (OEP).
How Automation Impacts Open Enrollment Period Selling
Open Enrollment Period selling comes with unique challenges. Whether you are working during annual enrollment periods for individual, family, or Medicare plans, with limited time, every minute counts. Don't waste time on tasks that can be accomplished using automation. When you eliminate trivial or redundant tasks, you will free up more time to build client relationships and, ultimately, sell more health insurance.
Automation can be used to improve several vital areas of your health insurance business. Let's explore some ways to integrate effective tools into your day-to-day activities:
1. Marketing
Marketing campaigns can make or break your business, but creating content for a high number of platforms can be time-consuming, especially when you are trying to make a more personal connection with your prospective clients. How can you use marketing automation to reach consumers without taking time away from selling? Consider using email and social media marketing.
Email marketing is highly relevant in the health insurance industry, but sending individual, personalized communications will keep you from focusing your attention and time on building your business. "Drip" campaigns will send emails automatically on a schedule to touch base with cold leads, improve relations with current customers, or enhance customer retention and referrals. You can determine how frequently emails are sent, or choose actions to follow up on, such as a click on a link.
Social media provides unprecedented access to prospects, but you don't have to take the time to individually post on each platform daily. Instead, use tools that manage posting and scheduling across multiple accounts to streamline the process and distribute your brand messaging more efficiently.
2. Communication
You don't want anything, or more importantly - anyone, getting lost in the shuffle during the hectic Open Enrollment Period. Every sale matters…and you don't want a lack of communication to impede your progress. Following up with prospects and clients is crucial in health insurance sales.
At the core of every successful sale is a relationship based on trust. Your client needs to feel that you are invested in their well-being, and genuinely want to use your expertise to help them find the insurance plan that meets their specific needs and the needs of their families.
Automation can help you stay in contact regularly. What types of communication can be automated?
Thank You emails
Lead follow up messages
Proposal completion emails
Birthday messages
Holiday good wishes
Sending automated emails can save you time and money, and maintaining your client relationships can lead to lucrative referral sales in the future.
3. Customer Relationship Management (CRM)
Comprehensive CRM software can help automate the management of potential clients, moving them along in the enrollment process. You and your sales team will benefit from CRM capabilities to collaboratively manage prospects, nurture leads, record notes, and track sales, without relying on manual inputting with an increased potential for errors.
Customer Relationship Management software should be customized to fit your specific needs and can be seamlessly integrated with your existing tools. During OEP and throughout the year, CRM technology provides immediate access to important client information, and frees up more of your time to cultivate your client relationships, close sales, and encourage referral business.
4. Task Management
Shuffling papers on a cluttered desk does not exactly instill confidence in prospects…or your co-workers. Stay organized by automating some of your daily tasks. Desktop and cloud-based solutions can increase your productivity and streamline your operations by:
Assigning duties
Creating auto-notifications
Announcing and reminding your team of due dates and deadlines
Managing recurring and ongoing tasks
Desktop tools can trigger actions with a click to automate a workflow, whereas cloud-based automation allows functionality inside platforms without having to log into a browser. These tools can keep everyone on the same page, allowing you and your staff to focus on what's important – sales!
5. Financials
Running a successful business requires financial oversight, but it can be challenging to manage payroll, track expenses, and keep financial transactions and records documented accurately and within a timely manner. Integrating credit card and banking tools into an automated financial tool will allow you to monitor your business expenses and plan appropriately for marketing and other budgetary expenditures.
Templates for proposals and invoices can be replicated automatically, and sent out at pre-set intervals. During OEP, the quicker you can generate your quotes, the quicker you can get your client enrolled in a health insurance plan.
6. Chat Capabilities
Thanks to Facebook Messenger, you can be in touch with more people than ever before through chatbots designed to match your style and brand. These platforms can allow you to raise awareness of your products and services, improve your lead-to-sale conversion rates, and enable transactions.
Consumers are getting more comfortable using Messenger to speak directly with companies, but small insurance agencies may not have the staff they need to respond in a timely manner. Chatbots can be effective in reaching these consumers.
Time is Money – Use Automation To Make More Time In Your Day
Successful health insurance agents understand the importance of time management. There are only so many hours in the day, and the more time you spend bogged down on redundant tasks, paperwork, and time-consuming projects, the less time you'll have to focus on generating leads, building client relationships, and closing sales.
The decision to change your operational platforms to include automated processes is a big step toward the growth you know your agency is capable of. Many automation tools can be integrated within your existing programs, and can be customized to meet your needs and the needs of your team. During busy selling periods, you will appreciate the tools that help automate health insurance sales and make communication, marketing, and client management easier than ever before. Find areas to automate your health insurance business today and use your time for what really matters – selling!