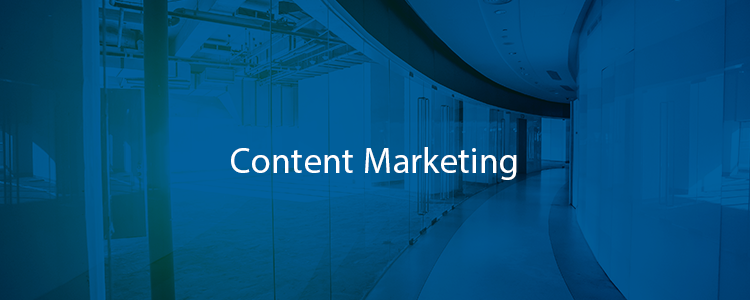 The Internet has changed the way your potential customers shop for everything, including insurance. It's also changed how marketing-savvy insurance professionals attract the interests of prospects and nurture new sales.
What Are You Doing to Capture Visitors at Their Interest Level?
The older model of reaching out to people actively searching for your product or service is no longer as effective or efficient as it once was. Today, there's a smaller number of prospects who are ready to buy. And the cost to reach this smaller audience – via Adwords and targeted Search Engine Optimization (SEO) – can be expensive.
A less expensive way to reach this audience – and a more scalable strategy – is by capturing the interest of potential candidates who may not know about your product or their need for it. This can be done via Content Marketing by attracting prospects to your site and nurturing them while there. Content Marketing is, essentially, promoting yourself by creating and distributing relevant, valuable content to help you attract, acquire, and engage a clearly defined target audience – with the objective of moving them to take action and become a customer or refer a possible customer.
Educating, Not Selling
Content Marketing helps educate your website visitors about the basics of the insurance they might be looking for, rather than promoting a specific product. For example, as more and more Baby Boomers age into Medicare eligibility, you can attract and educate them by focusing on topics and articles in which they are likely interested. That could include "aging in a healthy way," medications (and how to control medication expenses), Coverage 101 (a sort of primer on Medicare, Medicare Advantage, and Medigap plans), and ways to adjust to the changes that often come with retirement or a less-active life after leaving full-time employment. If you provide them with useful information, your readers will see you as a valued consultant and product expert – and they are more likely to turn to you when they're ready to buy.
Providing Value
Focus on delivering value and showcasing your expertise and knowledge of the insurance industry. Avoid pitching a particular product or service and concentrate on offering your website's visitors multiple ways to help them warm up to what you have to offer. Consider a White Paper or video download, worksheets, or checklists, etc. These are things cold prospects may be drawn to. Be sure to require them to share their email address before downloading or accessing your materials. That will provide you with the opportunity to reach out to them again later with other offers and a proposal for your services. Most often, effective Content Marketing that drives sales and ROI is really email marketing with content as the entry point.
Getting Started
The first steps to building your own content are: 1) knowing the audience you want to reach; 2) researching keywords using the Google Adwords Keyword Tool or other keyword identifier. Develop key personas for those to whom you want to target articles. The more targeted your content, the higher likelihood it will resonate with them – leading to more registrations on your site, more shares, etc. Develop your article content from your identified keywords. You'll benefit from the SEO traffic when people search for your keywords.
Be Social Media Friendly
Be sure your content and your site are social media friendly. Include sharing icons, images, and engagement triggers like videos, quotes, infographics, and embedded media. After you create new content, be sure to share news about it with your current and prospect customers.
External Content
Another approach to help you broaden your reach – and your influence – is to go beyond your website. Write authoritative, useful, share-friendly content for other websites that cater to the personas and keywords you've researched. Your "guest posts" can be highly effective at driving traffic to your site. While this new traffic may be less ready to buy insurance from you (at least on their first visit), you can generate interest and credibility with your other content like White Papers, checklists, etc. Again, it's important to require readers to give you their contact information in order to accept/download these resources and tools.
It's important to remember, though, that it takes time to build content for consumers to digest. Content Marketing is not a quick fix solution. You won't become an overnight sensation, but your efforts will pay off in the long run. When done right, Content Marketing will drive organic web traffic, social web traffic, and email subscriptions for you and your site.
If you're looking for other ways to increase your business, consider Quotit. It's the one-stop resource for insurance professionals looking to improve communications with prospects and clients alike. Quotit offers just what you need to market, quote, enroll, and better manage your business. You can schedule a free demonstration of the power of Quotit here.