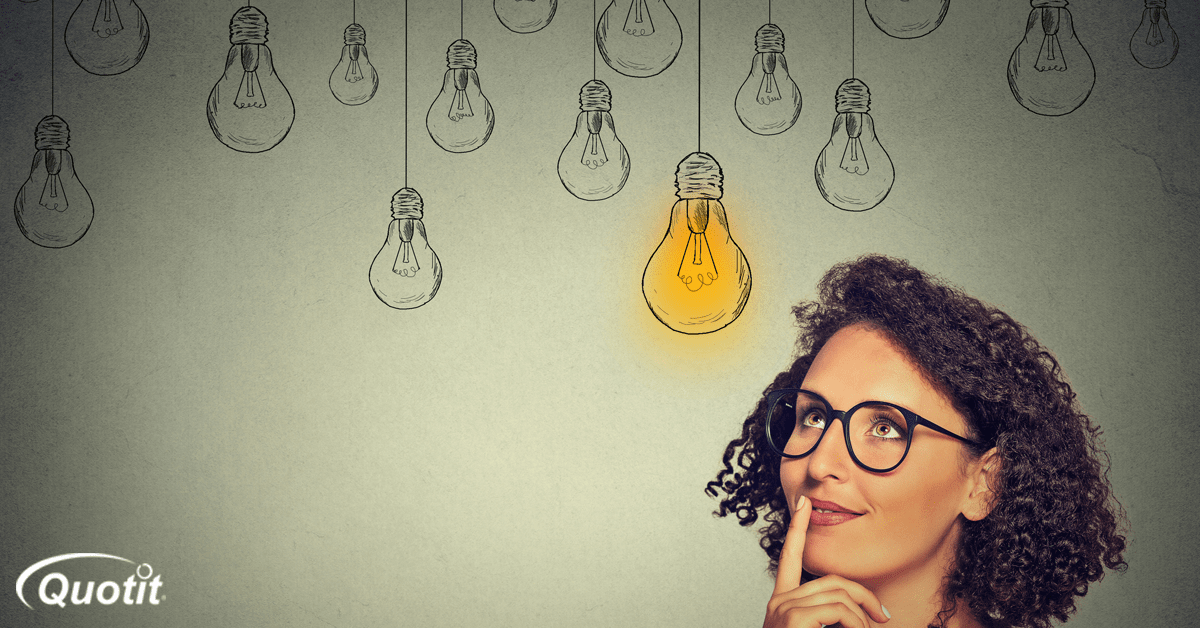 If you're using Outlook or an Excel spreadsheet to manage your contacts, it might be time to consider an update to Customer Relationship Management (CRM) software. Today, there's a wide variety of CRM software offering tools to help insurance brokers.
A good CRM software will help you keep track of everything you need to know about your customers, including:
Name
Contact information
Family composition (spouse, children, etc.)
Pre-existing health conditions
Long-term goals
Policy renewal dates
Last contact
A CRM system can help you be more effective as a salesperson. But choosing the right CRM software isn't always an easy choice; each broker has his or her own set of procedures, carrier contracts, and clientele. You may also be looking to customize your program to suit your individual needs. You want CRM software that will help you improve your business – and, in essence, pay for itself by saving you time.
Consider What You Want
There are several questions you may want to ask yourself as you evaluate your CRM options:
What are your needs and wants?
What are your goals?
What would help you the most?
What needs to change in your process?
What are you looking to improve?
Look for Integration
Your CRM software should integrate with your current email system and/or website. If it doesn't, while it may offer good features, it could actually create more work for you if you're forced to use two systems.
Look for a leads program that works with your website and CRM, too. That way you can avoid a manual – or double-entry – process. If you have an email service, be sure your CRM will connect with that as well.
It's a good idea to have a list of all of your key systems in place in your office – and then to use that list as a reference when checking features of any potential CRM software.
Reporting and Other Features
One of the most beneficial features of CRM software is how it can automate tasks like reporting, setting up your calendar, and creating "to do" lists.
Think about the daily, weekly, and monthly tasks you perform. Wouldn't it be great to automate those? CRM tools can make it possible.
Consider these other ways CRM tools can help you:
Contact history and notes regarding discussions or correspondence
Daily, weekly, and ad hoc reporting
Calendar integration
Make Sure Support is Available
There are a lot of CRM software programs available, many offering great features. It's important to know just who is behind the software. If you choose software run by a solo web developer, what happens when you need service and they are unavailable?
Make sure you choose a company that offers consistent help to resolve any issues. Your business could depend on it.
Aim for a Streamlined System
It's critical to have CRM tools that work well with your website, rate quoting, plan comparisons, and proposals. With some services, integration may be a nightmare (or at least a headache). Ask your colleagues or brokers with whom you don't compete directly if they have a favorite program, how they use it, and what might be missing (or what makes it better than another).
The real goal of CRM software is to help you streamline your business processes and maximize your opportunities for additional sales. If you have to spend hours working each month to get your CRM tools to work well with your other programs, it may not be the right choice.