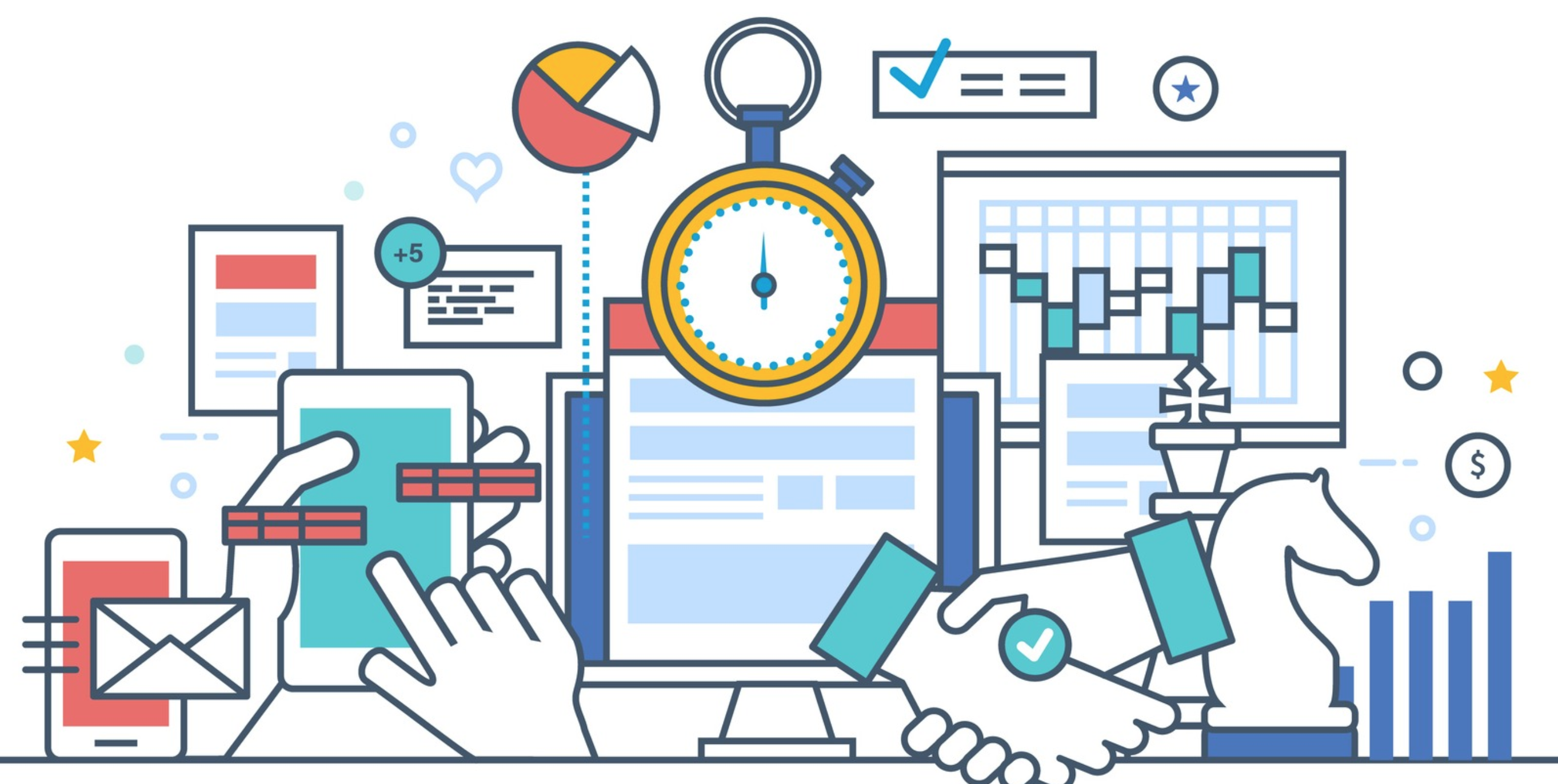 Buying leads is a great way to help build your business, but sometimes creating your own "better mouse trap" to attract new leads is a superior option. It's more scalable. You own the entire process. Moreover, you control the thought sequence – from first touch to close. That makes for a more cohesive experience.
6 Insurance Lead Generation Strategies for Savvy Agents
Of course, most people don't choose this path. But you can set yourself apart – and gain a competitive edge – when you utilize these six online lead generation strategies.
1. Google AdWords
Each time someone searches for your services, you can pay to be listed in the "sponsored" area of Google's search results.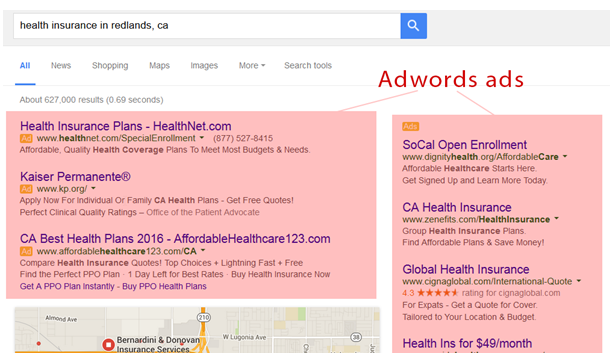 This creates instant visibility for your services. Depending on the keyword you choose, those who click could be highly likely to buy. The top 10 percent of Google AdWords advertises have account conversion rates of 11.45 percent according to Atlanta-based SHERPA Global, a web development and digital marketing firm.
If you're just getting started, Google has numerous free credits to test out the concept to see if it works for you.
Keys to success are:
Creating an attention-grabbing ad that stands out from your competitors
Directing visitors to an effective web page that is built around conversions
Following up to close the lead generated
To get started with AdWords, click here to read a step-by-step starter guide from Google.
2. Organic Search Engine Optimization (SEO)
AdWords can be expensive, especially for highly competitive terms. Insurance is no exception. In fact, according to the search marketing company WordStream, it's the number one most expense industry in AdWords – at an average $54.91 cost per click (CPC).
Organic SEO saves that costs, allowing you to get page one rankings at no direct cost (not including your time and effort). You can build a credible, high-authority site and can appear in page one rankings for costly terms. Local SEO is a great way to get started if you're looking for leads locally. It's not as difficult as national search engine optimization. Quotit offers tips on local SEO for insurance agents here.
Want to start gaining leads using the power of local SEO but not sure where to start? Check out this free guide, The Insurance Agent's Starter Guide to Local SEO >>
3. LinkedIn
If your target audience for insurance services is business owners and leaders, LinkedIn is a goldmine. It offers you access to CEOs, managers, and other people in the position of making key business decisions.
There are two ways to approach LinkedIn: networking and paid advertising. Both are highly effective, but if LinkedIn is new to you, you'll want to first familiarize yourself with the online business network.
One way to ease into it is by sharing posts, status updates, etc. with those you know. You'll simultaneously be indirectly targeting those you are attempting to reach. After you've done some relationship building, you'll soon be able to connect and message key influencers directly.
If LinkedIn is something you've been curious to learn more about, check out an article from Social Media Examiner, a worldwide social media marketing resource to help businesses discover the best use of social media to drive traffic, generate awareness, and increase sales.
Having a referral marketing program can help you cast a wider net, check out this free guide, full of Referral Marketing Tips & Tricks.
4. Guest Posting
Whatever insurance service you focus on, there are likely hundreds if not thousands of high-authority sites that cater to that audience. Building relationships with those websites and creating articles for them can be your way in for two reasons: 1) readers will engage with your content; 2) if it's valuable, it will likely lead them to your site to learn more about you.
One example is health insurance services. If you develop a guest post on "basic health insurance tips after losing a job" on a website about job hunting, you may be able to link back to a web page on your site with more tips on short-term medical insurance or term life insurance.
Benefits include: a) more traffic to your site; b) backlinks (e.g., a hyperlink that links a web page back to your own website) and a boost in your SEO ranking; and c) increased credibility for you and your business by building authority.
SEO consulting company Moz features a useful article, The Ultimate Guide to Advanced Guest Blogging, on its website.
5. Banner Advertising
Using banner ads to promote your business sounds easy enough, but it's a bit more challenging than other forms of advertising. The challenge is in finding out exactly who is the right audience for your service, identifying a website (or sites) they visit frequently, and testing a banner ad to see if you get your desired response.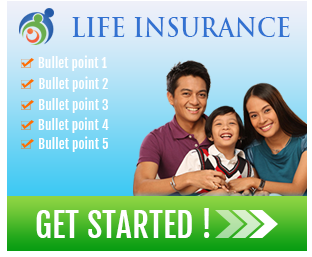 A great way to get started is with the Google Display network. You'll pay on a cost per click basis and be able to test out a small-scale banner campaign on selected sites based on your target audience demographics. When (and if) you find an ad that works, you can scale up to deliver more leads.
The research firm MarketingSherpa, which tracks what works (and what doesn't) in all aspects of marketing, offers tips for those just getting started in online display advertising in this article.
6. Content Marketing
One online marketing strategy that's rising in popularity is content marketing. It allows you to widen your net and reach more potential prospects.
Instead of pushing sales-oriented messages out to the public, you provide value to prospects and customers through blog posts, articles, infographics, videos, etc. Your content is not promotional, but instead more of "how to" to help consumers with problems they may be facing (e.g., loss of coverage after changing jobs or relocating). Once your prospects and clients land on your website, they'll become familiar with your brand. You can set retargeting cookies to send them more direct sales messages later.
You'll reach a much wider audience that includes people curious about how insurance can help them solve some of their problems. Your content marketing can give them the answers and introduce them to your services at the same time.
Read this "What's Working: Small Businesses" article from the Huffington Post to learn more about how content marketing is helping firms reach prospects.
Whether you choose one or all six, these are effective online lead-generation strategies you can use to help you build your insurance business. Good luck in your efforts!