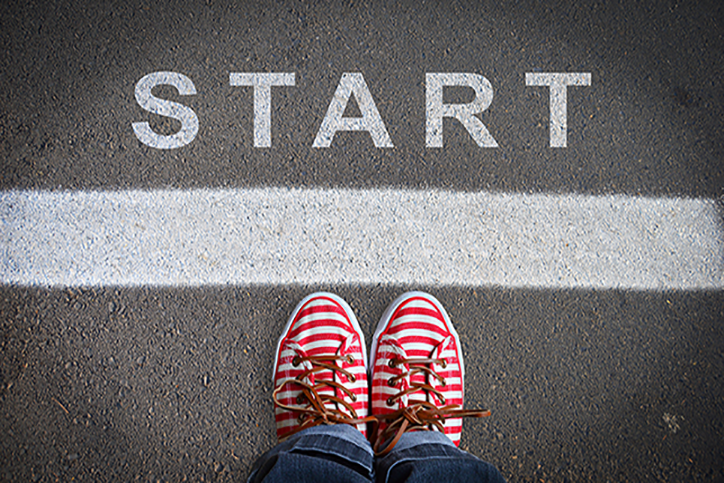 When your bottom line depends on closing a sale, the introduction to an untapped market with potential to dramatically increase revenue can be a game-changer. Whether you are just starting a career in the insurance industry, or looking to expand an established business, the small group insurance market might be the niche that elevates your success to the next level.

Turning these opportunities into sales depends on acquiring qualified small group health insurance leads - understanding the market can help you develop effective strategies to do just that.
The Challenge
Breaking into the small group insurance market might seem like a challenge at first. Larger companies were mandated by the Affordable Care Act (ACA) to provide health care coverage to their employees and may already have a strong relationship with a broker. Small businesses (under 50 employees or 99 in certain states), on the other hand, were exempt from the mandate and many have opted not to provide those benefits.
In pursuing small group insurance leads, keep the following in mind:
Small business owners benefit greatly from providing employees with access to health insurance coverage.
Offering a benefit package will attract more qualified candidates for employment, and will pay off in long term sustainability. Healthcare coverage equates to higher employee retention and greater productivity. Employee downtime can affect the day to day operations of a small business, so the preventive care offered through quality healthcare plans can have quantifiable results in a business' overall success.
Employees who feel valued are more likely to remain loyal and committed to a company.
The success of a small business really depends on the commitment and dedication of every employee who shows up each day to do their best work. To attract and retain outstanding employees, small business owners need to make them feel valued for their contributions to the company - that starts with taking care of them and their families by offering access to quality healthcare coverage.
The benefit of providing employees with access to health insurance is indisputable – but as an agent, why should you focus your time and energy on group health insurance leads?
• Year-round sales opportunities
• Sales across multiple states
• Varied commission structures
• Potential of an extensive, untapped market
With the right tools and techniques, you can acquire strong group insurance leads that can help you accomplish your goals.
Group Insurance Lead Generation & Acquisition
Brokers have tried it all…cold-calling Human Resource executives, walking door-to-door for hours (hoping for an impromptu introduction), and waiting for referrals to be sent their way…usually with little success. Expanding your business to include small group insurance sales will require a different approach:
1. Buy quality leads from a reputable provider.
Detailed, qualified leads filtered to indicate company size, types of insurance, location, and budget can make the difference in your overall success. Purchase leads that suit your field of interest and demographics from real-time lead providers. Buying false or expired leads is a waste of your time and money. Instead, find a provider that will deliver significant prospects as they become available. Strong small group health insurance leads can increase your sales conversion rates and, ultimately, result in a surge in commissions.
2. Gather information from Secretary of State websites.
Individual Secretary of State sites can provide new corporation listings, LLC filings, and trademark applications for companies that may appreciate hearing about your products and services and have not been already inundated with sales pitches. If you choose to contact these companies by telephone, make sure you are prepared and organized. Review important skills to be successful selling over the phone.
3. Online group lead generation.
Use all of the online lead generation tools at your disposal, including social media, networking sites, and search engine advertising. Create dynamic, professional pages on Facebook, keep LinkedIn updated and fluid, and consider the benefits of advertising through Google AdWords. Your digital presence needs to be consistent with your branding, and clearly direct prospects to your comprehensive insurance website.
Referrals & Networking
You can't wait for referrals to just show up at your door – you have to explore every potential networking connection. Consider the following possibilities:
1. IFP & Medicare customer connections.
For someone to refer you to a friend, family member, or business associate, you have to exceed their expectations before and after you close a sale. How do you accomplish this while managing so many moving parts of your business?
Stay committed to exceptional levels of service and maintain relationships with your clients. Quotit's AutoResponder technology makes it easier than ever to keep in touch with an automated, timely response system that sends customized communications that reflect your brand.
Let your Individual and Family Plan (IFP) and Medicare customers know that you are expanding your business to include group sales and ask them for any contacts they may have. Satisfied customers who appreciate your products and services will be more than happy to recommend you to friends and family. Make sure they understand the scope of the referrals you would like, including business owners and Human Resource managers for small and large companies.
2. Encourage referrals and show your appreciation.
Give referrals the attention they deserve. Consider designing a rewards program for referrals that lead to a sale, but make sure you are in compliance with state and federal regulations when creating any referral rewards promotions.
3. One satisfied client can turn into several.
A single referral from a satisfied group insurance client can change the trajectory of your insurance business. Not only will your insurance products and services be recommended to new employees, each one will present an opportunity for new referrals. The development of a long-term relationship with a business can provide exponential opportunities for networking and referrals – resulting in a surge of sales and commissions.
Your group insurance client will appreciate your help in providing valued employees with quality insurance coverage while meeting the financial needs of the organization. Communicate with your clients regularly. Ask them if they are happy with your products and services. If the answer is yes, ask to be included in small business networking events or forums, and ask for personal introductions to other potential customers.
Don't neglect qualified group insurance leads you have worked hard to generate or purchase. Follow up immediately and be prepared to make an emotional appeal as well as a financial one. Once you have approached your prospective client, use all the tools at your disposal to reinforce your brand as a trusted and knowledgeable industry leader, including a comprehensive and customized Client Relationship Management (CRM) program and quoting engine that will turn those leads into sales.
For more on selling small group insurance, download our whitepaper, Competing in the Small Group Market.