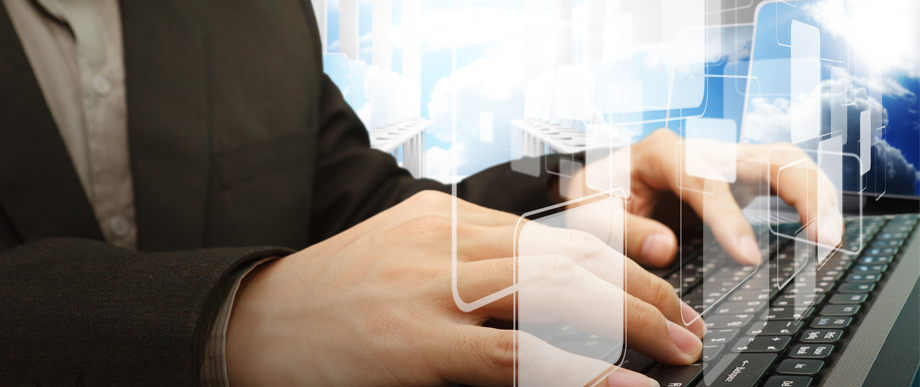 This article was originally published May 1, 2017 and was last updated April 26, 2020.
As a broker in the competitive insurance sales arena, you may be wondering if it's time to streamline your processes and invest in a health insurance quote engine. Does the expense of purchasing and installing quoting software pay off in long-term increased revenue and overall success?
Weigh the initial costs to purchase and install an insurance quote engine against the benefits to your business and you may be surprised by the outcome. Let's discuss some of the concerns you may have:
#1. Quoting is available through carrier agents - do I need my own quote management software?
To maintain a competitive edge in the insurance market, you have to work effectively and strategically. Having the capability to present professional and accurate quotes quickly within your own site establishes your business as a cutting-edge source for health insurance products and services.
A quoting engine also puts you in the driver's seat of the sale. This gives you the opportunity to cross-sell and control the promotion of other services and products throughout the enrollment process.
#2. Lack of personalization
Building trust with your prospects and customers is an important part of establishing a strong client relationship that encourages referrals and continued business. While many agents love the control they have when manually sending over a quote, most modern quoting engines are just as, if not more, effective at personalization.
Find an insurance quoting system that can be customized to reflect your style, tone, and brand image throughout your customer's experience, and gives you a chance to connect with your clients. Some systems even allow you to automatically send birthday messages and holiday greetings, adding a personal touch to your communications.
#3. Not all carriers are represented
Your customers deserve a comprehensive insurance quote engine that provides all of the insurance information (plans, benefits, and costs) they need to make an informed decision.
In choosing a quoting engine and customer management relationship (CRM) tool, keep the needs of your clients in mind. Quotit iPro, for instance, provides access to over 300 insurance carriers and more than 40,000 plans.
#3. Accuracy
Integrity and reliability are key factors in the success of your business. Insurance quotes need to be accurate and immediate, and inclusive of carriers on- and off-exchange.
In choosing an insurance quote engine, you may appreciate Quotit's dedicated staff of in-house technicians supporting the 24/7/365 user-experience as they work with the industry's most reliable technology partners.
#4. Complicated technology and installation
If you've been working in the industry for a long time, it can seem daunting to consider changing the way you do business. You may be hesitant to embrace innovative technology for fear of a complicated set-up or concerns with losing brand recognition by fusing your current site with new technology.
Growing your business is well worth the learning curve involved – and with expert technicians supporting your installation and site development, you can rest assured that you will have the assistance you need as you elevate your services and products with a health insurance quote engine.
#5. Cost
A fully customized health insurance quote engine for agents can reflect your company's vision and raise the bar on your customers' experience, but cost may still be an issue.
Until you are ready to fully integrate your business model with more powerful technology capable of accelerating your overall potential, consider QuotitOne, a free, alternative for brokers and agents. With no contract and no monthly fees, this may be the introduction you need to feel comfortable with a health insurance quote engine for agents. QuotitONE can give you an opportunity to discover just how essential an innovative insurance quote engine can be in growing your business and
Exceeding Expectations
Taking your business to the next level is your ultimate objective, and success can depend on many factors, including:
Development of a strong brand and industry recognition
Broker knowledge and expertise
Robust lead generation and management
Effective marketing (direct mail, online advertisement, social media, and a compelling website)
Timely, professional, and personalized customer communications
Data reliability and accuracy
Comprehensive client management services, including coast-to-coast insurance carrier and plan review and comparison, immediate proposals, real-time quotes, and online enrollment
Positive sales methods
Innovative technology that streamlines the insurance enrollment process from start to finish
Consider also the potential for improved customer service, increased efficiency, stronger branding and a surge in lead generation and conversion to sales.
Customer Service
A health insurance quoting engine can provide access to multi-carrier options and real-time quotes for prospects who want to search, compare and ultimately enroll in a health insurance plan.
With immediate response and proposal capabilities, a fully customized insurance quote engine incorporated into your website can position your agency as a trusted source of accurate and immediate information.
Consumers will be less likely to abandon their search for plan information (or move on to another insurance agency's website) if your comprehensive, dynamic site gives them access to what they need in a one-stop-shopping experience.
By making yourself available 24/7, you will communicate your commitment to excellence in customer service and satisfaction.
Efficiency
An insurance quoting engine can streamline the process for prospects looking for a health insurance plan that meets their needs, efficiently and accurately, but can help you manage your business and, ultimately, increase sales.
Quoting software can improve response time, provide immediate health insurance proposals, help manage your leads, and improve communication with your clients, even during high volume enrollment periods.
Branding
In an industry flooded with consumer options, brand recognition and reputation can be vital to your success. When a prospect starts looking for health insurance, they will likely start their search online - their first impression of your agency is crucial!
A fully customized health insurance quote engine can communicate your agency's brand, seamlessly weaving it throughout a prospect's process of searching for, comparing, and enrolling in health insurance.
Lead Generation and Sales
Health insurance quoting software can give you the ability to manage leads, sales, and client relationships. Growing your business depends on your ability to successfully juggle an array of daily tasks – and a quote engine designed for agents can help you achieve that.
The Take on Insurance Quote Technology
Advances in technology have reinvigorated the insurance sales industry, and brokers have found the value of an insurance quote engine's ability to help them market their products and services, provide quotes, and manage leads, sales, and customer relationships.
Quotit's health insurance quote engine offers plans and pricing for independent agents and Enterprise Solutions customers.
An effective health insurance quote engine can meet your needs and exceed your customers' expectations with features that amplify your agency's knowledge, integrity, and vision. Invest in the future of your organization with leading edge technology that can drive your growth, productivity, and sales to new levels.