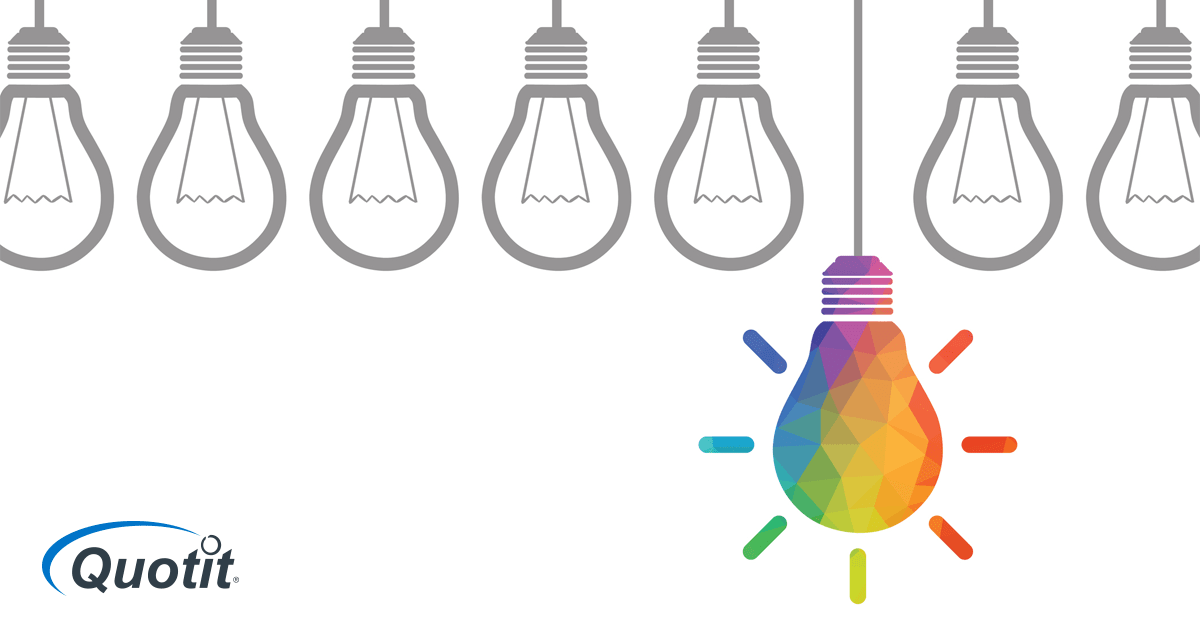 Part of building a successful insurance agency is recognizing trends in marketing and directing your efforts appropriately to meet the needs of an evolving industry. While online marketing for insurance agencies isn't new, many brokers haven't explored the vast potential of reaching prospects, generating leads, and building your brand in this very cost-effective channel. Take a look at some key steps you can take to use online marketing to expand your business and increase sales and revenue.
The following seven steps to successful digital insurance marketing can help you explore different online platforms and help you make the most out of these opportunities. You don't have to follow these steps in any particular order, but adopt as many of these tools as you can to build your online presence as an industry leader. The potential increase in lead generation, sales, and improved client communication will be worth your efforts.
What can you do to stand out in a market full of competitors? Get creative and go online:
1. Start with a Great Website
Think of your website as a digital home base for your business. You have full control over its visual appeal, content, and function. Any online marketing and sales campaigns will direct prospects, customers, and other industry professionals to your website, so make sure it represents your business appropriately.
Maximize the impact of your insurance agency website by making it:
Easy to Use - Your website needs to look professional, modern, and easy-to-navigate. It should allow visitors to reach you easily, through clear click-to-call or chat buttons, and should provide your contact information with a personal profile. Your health insurance agency's website will be accessed from both desktop and mobile devices, such as a smartphone or tablet, so don't neglect the mobile market when designing your site.
Personal - Choosing insurance plans and who to buy them from is a very personal decision, so make it easy for your clients to build a connection with you and your staff of agents by introducing your agents with a photo, direct phone numbers and email addresses.
Comprehensive – Your site should provide everything your clients need to make an informed decision about their healthcare coverage, including 24/7 access to general industry information, up-to-date plan benefits and costs, a real-time quoting engine, and a licensed sales professional who can help them as they consider their options and enroll.
2. Build Custom Content
The importance of creating custom content on your website is two-fold:
Lead Generation through Search Engine Optimization
When blogs or articles contain key words and phrases used by people searching for health insurance, you will draw visitors to your site organically through search engine optimization (SEO). Search engines can only recognize your site as a substantial resource with a lot of information if your site contains enough custom content to crawl and index. Websites with a blog have been shown to have 434% more indexed pages.
Creating Trust as a Knowledgeable Insurance Professional
Health insurance can be complicated. Informative blogs can help decipher complex issues or market changes, and will help you establish the trust necessary for strong client relationships.
Blogs should be full of relevant content that can be useful for potential customers or current customers. Use blogs to demonstrate your expertise and stand out as a knowledgeable resource that your clients can depend on, before and after a sale.
3. Email Marketing
Email marketing is an effective way to stay in front of potential customers and current clients. Potential customers will be notified of your products and services, open enrollment periods, and important information regarding changes in the market.
Emails to current clients can serve as a reminder for re-enrollments, ancillary products, and referral reward programs. Email marketing can target specific niches within your market, including individuals aging into Medicare soon.
Consider using auto-response technology to keep in touch, promote your business or celebrate a milestone. A powerful, automated follow up system can warm up cold prospects and improve customer relations.
Auto-responder technology will allow you to respond to inquiries quickly and send follow up emails at predetermined intervals, allowing you to focus on other parts of your business.
4. Claim Your Listings
Controlling online information about your business is one of the core principles of digital marketing, and this starts with claiming your listings. Online local business directories are often auto-generated and may contain old or incorrect information. Review the following directories to claim your agency's listing or to create a listing with accurate, relevant content, including but not limited to:
Yelp
Google My Business (includes Google Maps)
Facebook Places (merge with your Facebook Page)
Yahoo!
Bing Places
LinkedIn
Better Business Bureau
Whitepages
5. Build Your Social Media Accounts
Social media is a great way to connect with prospective clients and current customers in a more informal way than you might find on websites or print marketing. With thirty percent of online users going to social media, this platform can help you reach untapped potential within your market space, but using social media wisely can be tricky.
Without being unprofessional, social media content should be more personal, helpful, and conversational. Let your clients get to know you a bit and perhaps find common ground that will instill confidence and trust in your products and services.
Having a presence on social media sites can contribute to brand recognition, so even if you do not use all of these sites regularly, it's important to create an account in order to secure your control over your company's name. Once you are set up, you can determine which sites garner the most attention and perform best for your agency. Consider these popular social media platforms:
Facebook
Snapchat
Instagram
Twitter
YouTube
Google+
LinkedIn
Pinterest
Your agency should have a main account, but encourage your individual agents to create their own branded social pages, as well.
6. Explore the ROI of Paid Advertising
Paid search advertising, known as Search Engine Marketing (SEM) or Pay Per Click (PPC), requires an investment, but it can help you target potential customers within a local geographic area. Bid on potential keywords and phrases that your prospects will be searching, and pay only when that prospect clicks on your ad. SEM or PPC can increase lead generation and sales.
7. Get Interactive with Videos
Let's take a look at some staggering statistics regarding online video marketing:
45% of people watch more than an hour of video a week from Facebook or YouTube
82% of Twitter users watch posted videos
More than 500 million hours of videos on YouTube are watched every day (by YouTube's over one billion users)
With these numbers in mind, it has become easier to create and distribute videos by using live-streaming. Live-streaming is popular because of its real-time interactive functions, with users tuning in to learn, ask questions, or make comments.
Insurance agency videos can announce important events, like open enrollment periods, or act as a webinar to explain an industry-related topic or change in legislation. Videos will strengthen your brand and customer relationships – and encourage prospects to see you as an insurance resource.
Staying Ahead of the Competition with Digital Insurance Marketing
Despite online marketing being used by many companies, there are still insurance agencies that are missing out on potential business by not taking full advantage of this cost-effective platform. Don't lose leads or sales to competitors simply because you haven't focused on your online presence.
Take a look at your options and find the online marketing tools that work best for your agency. Increase your online visibility, expand your brand recognition, and get creative with content, videos, and emails that will draw in more leads and help your agency grow and succeed.