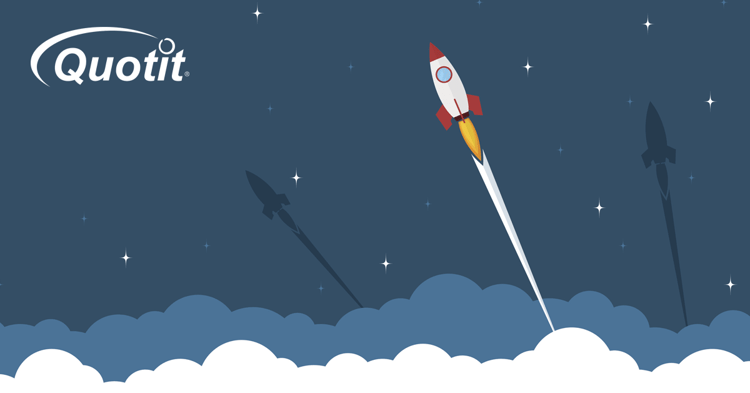 Life moves quickly. With 24/7 access to information, people, food, and just about anything you can order through Amazon Prime, consumers are very accustomed to getting what they want or need right now. It's unlikely that individuals shopping for health insurance will switch to a slower gear just because you can't provide them with immediate access to accurate health insurance costs, benefits, and proposals. Instead, they'll quickly move on and find a broker who can.
Don't let sales opportunities pass you by. Invest in technology that will give you a competitive edge by providing customers around-the-clock access to the information they need, including real time health quotes and online enrollment. Clients will shop for insurance when it's convenient for them. Once they come to your website, consumers should be able to stay there to get all the answers they need. A comprehensive, accurate, and customized quoting tool will keep consumers on your site from their initial search all the way through enrollment.
A health insurance quoting system isn't just about providing data. As a broker, you want to position yourself and your agency as the trusted source of healthcare insurance solutions. In order to build your client's confidence in your expertise and products, you'll have to offer unrivaled customer service – before, during, and after the sale.
An accurate and dynamic website with a real time quoting engine can set you apart from your competitors and boost your health insurance sales business. Consider the five ways real-time health quotes can increase sales, strengthen your brand, and improve your customer relationships.
1. Cater to the modern consumer's expectation of instant gratification.
You may need to sleep and eat, but while you're away from your desk, you could be missing sales opportunities. Consumers have access to infinite resources online, so you may only have one chance to impress them. Auto-response technology allows you to immediately follow up with any inquiries, express your interest in helping them find the healthcare coverage they need, and refer prospects to your website. Once your prospect arrives at your site, make sure it gives them the instant access consumers appreciate.
A real-time health insurance quoting system will meet your client's immediate need for plan information, costs, and benefits at any time of the day or night, allowing prospects to search for and compare plans on their own. Automatic delivery of health insurance quotes will meet your client's expectation of a quick response and move you closer to the sale. A health insurance quoting system will help boost your sales and free up more of your time to cultivate your relationships with clients, generate leads, and ultimately, grow your business.
2. Save time by automating a broad range of options.
Software that works on a multiple-carrier platform cuts down on the time it takes to research thousands of plans from hundreds of insurance companies in order to find the one that best meets your customer's needs. Offering a broad range of insurance options is important, but there's only so much time in a day to sort through all those plans to find the right one for each client.
In order to expedite the search and healthcare plan comparison process, choices must be complemented by a simple needs assessment that narrows down the options based on an individual's profile and preferences. The sooner you find the right plan for your client, the sooner you can close the sale and move onto the next one. Improve your customer's experience without increasing your workload by embracing software that will create instant online quotes and streamline the application and enrollment process through direct-to-insurance carrier online applications.
While your clients are getting real-time quotes and moving through the sales process, you can use your time effectively to follow up with other prospects and clients, execute marketing plans, and keep your online presence relevant and updated. Investing in health insurance software with an online quoting engine can increase your team's productivity and ultimately, increase sales.
3. Leading with accuracy and integrity will instill trust in your products and services.
At the core of health insurance sales success is the development of trust between an agent and client. Integrity, empathy, and sincerity are the key components to building client relationships that will not only help you close the sale, but also encourage ancillary product sales and referral business in the future. Whether you are working with an individual, family, or small business owner, treating your clients with compassion, honesty, and accuracy is absolutely essential.
Utilizing a health insurance quoting engine takes the stress out of presenting accurate and up-to-date cost and benefit data. Manually searching for plan information can take time, and depending on the duration between quotes, it's possible that you may run into changes in carrier participation in certain markets. With an access button on your existing website to consumer-direct quoting for individual or small group insurance sales, your clients can get the up-to-date information they need to make an informed decision and enroll in the healthcare coverage that is right for them.
4. Stand out from the competition.
Clients need to recognize your expertise before you get personally involved. Your website should reflect your brand and vision, and stand out from the competition by asserting your position as a leader in the health insurance industry. Presenting a professional and appealing site with access to real-time health quotes will set you apart from other insurance agencies. Once a prospect visits your site, they should find everything they need, but how do you make sure consumers stay on your site?
A clean home page grabs a prospect's attention and keeps them engaged. You can't close the sale if a prospect won't stay on your site long enough to find out the value of your products and services. A professional and user-friendly landing page can keep a prospect on your site, but don't clutter it with too much information. A simple introduction should lead prospects to everything they need through clear links and buttons. Integrating a quoting engine into your site will also enable you to capture lead information so you can follow up with prospects who may have stalled in their search for insurance. For more on must-haves for an effective website, click here.
5. Increase in productivity means more business opportunity.
As you streamline processes, reduce wasted time, and start to enjoy the benefits of an online health insurance program that includes a Customer Relationship Management (CRM) tool and real time quoting engine, you will find that you have more time to focus on other aspects of your business. Use your time wisely by:
Creating relevant and custom content for your website, social media and networking sites, including hosting webinars and information sessions
Promoting referral rewards programs, keeping state and federal rules in mind
Planning marketing campaigns to generate leads
Reviewing analytics to track the success (and failure) of sales and marketing strategies
Providing sales training to help your team develop professionally
Investing in a real-time quoting engine will boost your health insurance business in a number of ways. Customizing it and integrating it within your existing tools will allow you to build your brand and reinforce your role as a leader in the health insurance market. Your online presence needs to give you a competitive edge in a market flooded with insurance options. Embrace innovative technology that will meet your clients' needs and give you more time to sell.