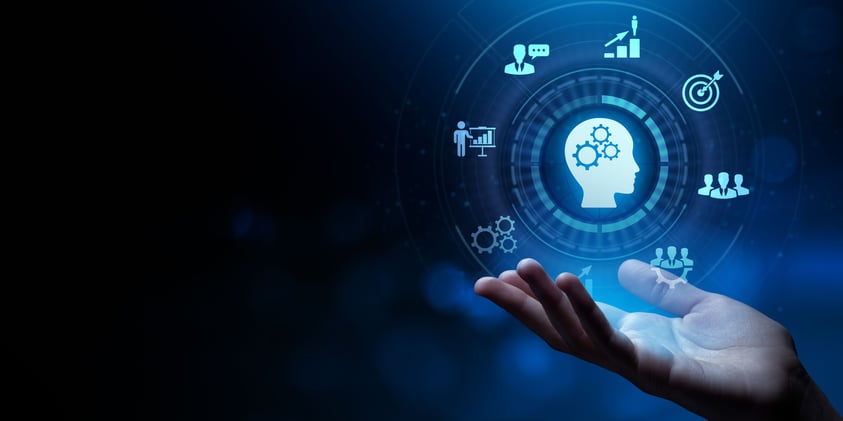 Optimize Every Opportunity During Open Enrollment Period 2022
It's Friday night, the pizza is ordered, and Netflix is queued up. When you start scrolling, however (and scrolling, and scrolling, and scrolling), you can't seem to land on anything to watch. There are literally thousands of titles to choose from, and yet … nothing sounds good.
Don't worry, you're not alone, and you're not just super picky. What you're experiencing is called the "Paradox of Choice" and it's an actual thing. It's even a book. And the long and short of it is, an overload of options not only makes it difficult to make a choice, but we also tend to be dissatisfied with the results when we do.
This phenomenon applies to many life and work scenarios, from trying to decide what you want for lunch at The Cheesecake Factory to selecting a new laptop for work or a wall color for your bathroom. The paradox of choice makes us fear choosing poorly, and can paralyze us into inaction.
For health insurance agents and brokers, part of your challenge is to help clients avoid this modern-day psychological conundrum.
Your job is to help clients navigate the frequently complicated health insurance landscape, where plan types, features, benefits, and costs from hundreds of carriers run the gamut from A to Z. And, of course, the last thing you want is for a customer to be unhappy with their choice.
Luckily for you, it's our job at Quotit to help make your job as an insurance agent more manageable, particularly during your busy times of year: Annual Enrollment Period (AEP), Open Enrollment Period (OEP), and Medicare Open Enrollment Period.
Here's just a few ways we can help:
Streamline the Enrollment Process
The customer journey for health insurance consumers is long; the available annual windows for open enrollments is not.
The dates and other specifics may vary for purchasers of Medicare, ACA Marketplace, and employer-sponsored coverage, but, typically, each window offers only a matter of weeks to finalize decisions for the next calendar year. To make the most of OEP and the annual Medicare enrollment period (AEP), your suite of health insurance agent tools should include a robust quoting engine.
Quotit will allow you to simply plug in your client's information and preferences, then simultaneously quote policies from multiple carriers in just a few minutes. This gives your customer a side-by-side view to easily compare plan specifics. It also saves you the hassle of having to hunt down carrier websites and pull quotes from each, then manually enter the information into rate sheets — a process that can take hours, even days to complete.
Quotit's proposal and enrollment tools streamline the process even further. In just one or two steps, you can create customized proposals from which clients can enroll directly. Additionally, rates are dynamically updated before signatures are required.
Retiring your spreadsheets and adopting a quoting management solution exponentially increases your productivity by freeing you from administrative busywork. You can easily and quickly quote and enroll clients right from your laptop or smartphone, and grow your business at a pace you set — all at basically the click of the return key on your device of choice.
More Clarity for Your Clients
Customers don't need to just peruse their options — they need to understand them to make informed decisions. Recently, more than half of Americans surveyed in a 2021 study say getting into the nitty-gritty of health coverage makes them feel "completely lost."
And little wonder. The sheer volume of available choices in coverage for the average healthcare consumer can be overwhelming — Bronze, silver, gold, and platinum ACA plans, PPOs, HMOs, POS, EPOs, Medicare Advantage, supplemental vision and dental. It's an alphabet soup of options, and in worst-case scenarios, making the wrong choice can have devastating consequences to people's health outcomes.
As an insurance agent or broker, part of your task is to help simplify the specifics of your clients' eligible plans, and break down the specifics of each in a way that's clearly understandable.
That can be a monumental task, especially during the frantically busy Open Enrollment season.
On any given day, you may be called upon to juggle existing clients, new Medicare customers, on and off-exchange plan buyers, and companies looking to enrich their employee benefits packages. All of them are counting on you to help them choose wisely for their particular needs, and with shifting policy features and new carriers entering local markets, that can be difficult.
Quotit's side-by-side comparison capability allows your customers to customize their plan options and see what they're getting in a snapshot view. Additionally, thanks to a powerful API, the platform's dynamic updates to carrier changes keeps up with the details so you can focus on customer service instead of constantly fact-checking.
Remember: Whether you're enrolling new clients or making coverage changes for your existing customers, you're not just selling insurance policies. You're also acting as a trusted partner and guide in their health journey.
That job is not a small or unimportant one. Choosing the right tools for it can make all the difference in creating a more cohesive customer experience — ideally, one that leaves your clients healthier, happier, and you more prosperous.