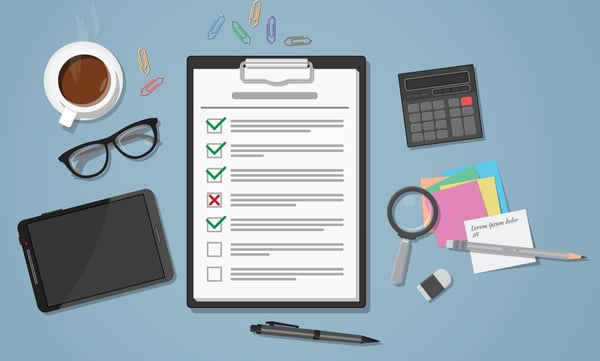 In the insurance industry, first impressions matter.
When clients have a positive experience in the initial days after buying insurance from you, chances are that they're going to be happy with their decision—maybe even to the point where they'll look to you to solve their insurance needs for the foreseeable future.
On the flip side, when clients buy insurance from you and then experience a suboptimal onboarding process, they may begin to second-guess themselves and start scrambling to look for other solutions.
That being the case, insurance client onboarding is a critical part of any agency's operations. The stronger your firm's onboarding process is, the more likely you will be to have satisfied customers who are happy to the point where they start telling their friends and other folks in their network to buy insurance from you.
As such, it's in your best interest to do everything you can to build a strong insurance client onboarding process and make sure your new clients transition into your company as seamlessly as possible.
With that in mind, here's a checklist to follow as you onboard new clients.
1. Document important information
First things first: If your goal is to standardize onboarding so that every client has a great initial experience with your agency, you need to document processes and procedures.
Some of this documentation will be internal-facing so that your employees know exactly what's expected of them when a new client comes on board. Other documentation will be customer-facing so that new clients can reference the information they need as they're getting acclimated to working with you.
Once you have well-documented procedures in place, you can begin thinking about the other resources clients and employees need to ensure a successful onboarding experience every time.
2. Send a welcome package
Insurance might not be the most fun thing in the world to buy. But it's incredibly important. Whenever a new client comes on board, they will want to know that they are in good hands.
An easy way to ensure a smooth onboarding process is by sending each new client a welcome kit full of helpful information. For example, you might send them aesthetically pleasing materials filled with information about the products you sell, how the industry has changed in recent years, how to get in touch with your team, your referral program, and any potential community events that might be coming down the pike.
You can also opt to include testimonials to give your new clients the peace of mind that comes from knowing other folks just like them are completely satisfied with your services. If you're up to the task, why not send along some branded swag, too? A magnet, some pens, or a coffee mug can go a long way toward making your new clients feel welcome.
3. Personalize their experience
Consumers today increasingly expect personalized experiences. In fact, many of them are willing to pay more money for personalization.
Because first impressions matter, consider personalizing your outreach right out of the gate. It's an easy way to show your new clients that you care about them as individuals and you're committed to doing everything you can to meet their needs.
Worried that you don't have enough time to personalize your outreach? Don't be. With a customer relationship management (CRM) solution in place, you can personalize all of your interactions automatically. What's more, CRM systems can help you increase the effectiveness of your email outreach by ensuring that you send messages to the right people at the best times.
4. Check in with new clients on a regular cadence
Consider following up with new clients at regular intervals to check in and see how they're doing.
For example, you might want to reach out to a new client after their first two weeks or first month. Simply asking them how they're doing or inquiring about what you can do to make their lives easier can go a long way toward delivering that personal touch that sets your insurance agency apart.
5. Set expectations with your clients
The last thing you want is for your new clients to feel like they're lost or alone. To make sure that they feel well taken care of, help set their expectations—and then deliver.
For example, if you're going to send a welcome kit and someone's going to be in touch in four weeks, by all means, let them know. By doing so, you'll immediately prove that your agency does what it says it's going to do—making your new clients that much more comfortable as you begin your business relationship.
Optimizing your new client onboarding process is just one way you can take your agency to the next level. To learn more about how you can grow your insurance business, check out this white paper.