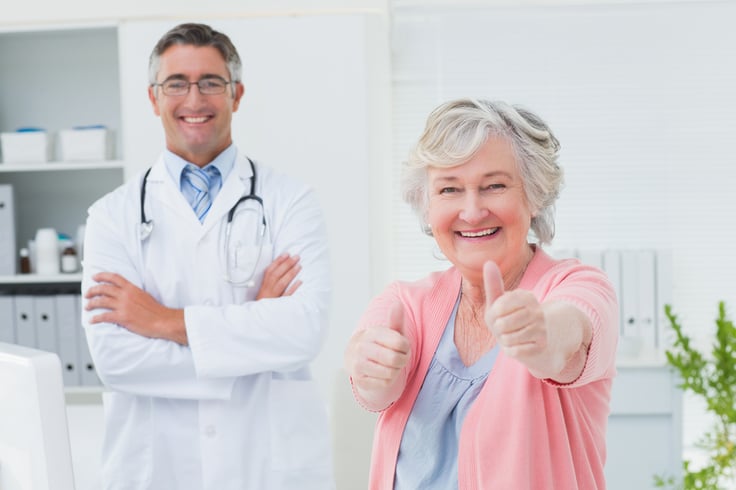 Medicare's annual enrollment period is approaching. The annual window allows individuals to sign up for or change their Medicare coverage plans. OEP happens between Oct. 15 and Dec. 7 every year, with the changes taking effect on Jan. 1 of the next coverage year.
As an agent or broker, you will be working closely with your clients during this period, and you'll need to be well-versed in the do's and don'ts while preparing for open enrollment.
Do's
Client Retention Is Key
A recent analysis has shown that it costs five times as much to attract a new customer than to retain an existing one. For that reason, and also because holding onto existing customers can be equally as difficult as it is expensive, it's essential to develop a strategy to retain your customers.
You can retain clients by building a solid relationship with them. It may involve getting to know their health history to help ensure that you provide them with the most appropriate coverage for their needs.
You can also help educate them on the available Medicare plans and what each one offers. It's also essential to keep communicating about any changes in their current health plan. If you have satisfied customers who are happy with their coverage, they will be less likely to change providers, helping you as an insurance agent in the long run.
Organize Leads and Referrals
While attracting new customers might be challenging, this shouldn't limit your ambitions.
With statistics showing that 52 percent of middle-aged Americans bought their insurance online in 2021, it seems reasonable to hypothesize that looking for new leads via digital pathways is a wise move.
Consider taking advantage of every opportunity to gather potential customers through online marketing, advertising, and other sources, such as your own website. Begin by customizing your website to attract potential customers who may be more likely to buy your products. You can purchase online solutions that will equip your website with live chats to help convert incoming visitors.
Adding a client-driven shopping cart is also a great way to leverage your website. Offering prospects the option to shop for their own plans, compare quotes, and enroll in coverage online will appeal to a certain subset of clientele, and hopefully, add to your book of business over time.
Do Your Due Diligence
Medicare coverage and requirements tend to change at least a little every year. For example, many beneficiaries are beginning to take advantage of additional healthcare options that have become available thanks to Medicare Advantage. These options include vision and dental benefits. As an insurance agent, you should leverage this to gain more ground.
Take the time for a deep dive into your Medicare and Medicare Advantage offerings so you'll have the knowledge and foresight to help guide clients towards choices that will bring them maximum benefits within their budget.
Also, double check that you have one-sheeters and other marketing materials from the carriers you're appointed with – visual aids and passalongs can help client "see" their coverage options more clearly, as well as help educate them on what is available to them.
Don'ts
Don't Put Off The Paperwork
The fun part of selling health insurance is the actual selling: Meeting new people, building relationships, and helping to keep those people covered in a way that increases the quality of their lives. The less fun part is the paperwork that comes with that. But that said, it's critical to ensure you are well organized and complete all necessary forms to help avoid delays or mistakes.
With a CRM built for insurance, however, you can save yourself from time-consuming enrollment paperwork and streamline the entire process. All your transactions and files are recorded and stored electronically, making the entire process easier to manage.
Keep up With Changes
Carriers are allowed to change their Medicare Advantage plans each year, but they're also required to give notice to policyholders when they do. With these changes come new opportunities for your clients to receive additional benefits from the same carrier or look at new plans that offer the coverage they need.
As a trusted advisor, you will want to work with your clients to help them stay abreast of any changes that affect their existing coverage, and do your due diligence to find alternative coverage options if needed.
Don't Neglect the Details
Monitoring the administrative side of your business is an essential part of running a successful customer-centric agency, whether that's sending policy renewal reminders or keeping clients informed on changes in costs and benefits. Account enough time for that, and use the digital tools that are available to remain organized and cross these tasks off your list.
At Quotit, our all-in-one solution is designed to help you handle everything from quoting and enrolling with ease to recording and tracking client interactions. With the help of the right tools, you will be able to monitor what's happening with leads and conversions this OEP season, while also offering customers a customized and seamless experience.