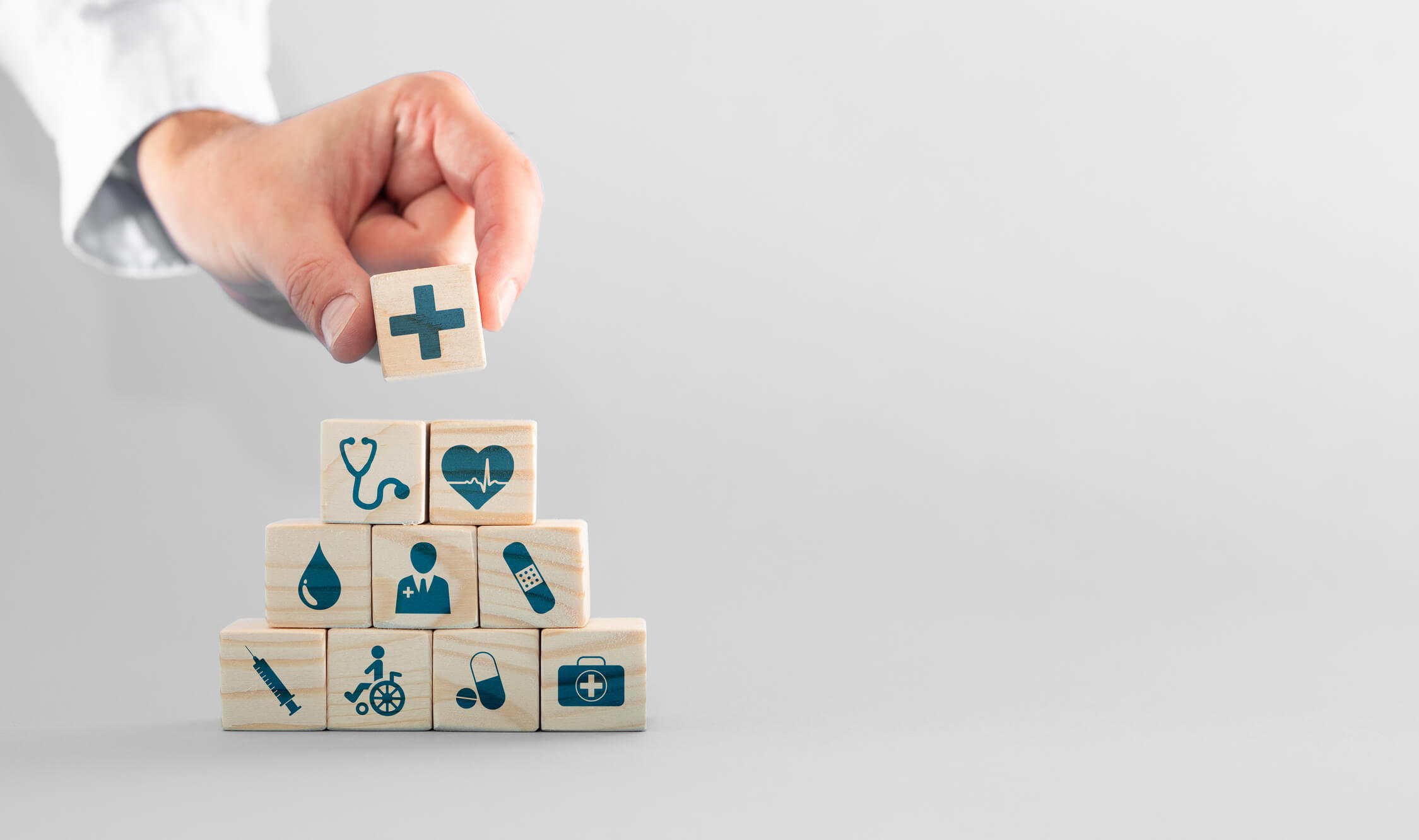 Want to sell more insurance policies? It all starts with an irresistible health insurance proposal. Strong proposals will captivate clients, lay out all of their health insurance options, and spark more sales.
Unfortunately, a poorly crafted proposal will have the opposite effect—leaving clients searching for a more helpful provider. The bottom line? Your health insurance proposal can make or break a deal.
Luckily, there are a few simple ways to write health insurance proposals that generate more sales and produce happier clients. In this guide, we explain how.
First, Why Write a Health Insurance Proposal?
First things first, why is it important to create a strong health insurance proposal? Your proposal is meant to make life easier on your client and you as an agent. It lays out your client's options and should help your client feel confident in their choices and their decision to buy from you.
At the same time, putting a clear proposal down on paper helps you hone your sales strategy. It clarifies your services, reinforces your company's strong points, and organizes plans. All of these small parts of a health insurance proposal make it easier to sell insurance to more clients.
What to Consider When Crafting a Health Insurance Proposal
Clients are hit with pitches constantly. That's why it's important to be strategic when writing your health insurance proposal. Here are some key things to keep in mind if you want to create a health insurance proposal that wins over more clients:
Be Clear
Health insurance can be confusing for the average person. In fact, a Policygenius survey found only 4 percent of Americans can define common health insurance terms. That's why people appreciate a proposal that's clear, organized, and easy to understand.
When writing a health insurance proposal, gather the plans that will work best for the client and lay them out in a way that the customer can understand. Remember, you can always explain plans in more detail face to face, but it helps to point out the pertinent information on the page.
Be Accurate
Trust is the beating heart of your health insurance relationships. If clients feel any part of your operation is acting shiftily or dishonestly, they'll run into the arms of a competitor. That's why it's important that the information in your health insurance proposal is accurate and up to date.
Be Inviting
Remember, insurance deals with the unknown. And it hinges on the possibility that major traumatic events could drastically affect a client's life.
The nature of insurance can make the subject scary for some people. That's why it's a good idea to use positive language and an inviting design in your health insurance proposal document. Use your proposal to reassure clients that they're going to be covered and supported in tough situations.
Designing a Proposal That Fits Different Clients
It would be nice if there was a cookie-cutter mold for all health insurance proposals. Unfortunately, different clients will want different information. It's worth noting that one of the biggest divides comes between crafting health insurance proposals for Medicare clients and writing proposals for those under 65. Here's why:
Proposals for Under-65 Plans
As a general rule, insurance plans for clients under the age of 65 will be more flexible than Medicare policies. That means it's important to pull together quotes and promote options that are an excellent match for the client. Be sure to get to know the client and tailor your proposal to their needs and interests, including those ancillary insurance options that they may not have considered prior to connecting with you.
Medicare Proposals
Medicare plans tend to be more complicated, less understood, and full of coverage blind spots. In fact, a 2019 Nationwide survey found 67 percent of future retirees want to understand Medicare coverage better.
When you're creating a Medicare proposal, it's important to educate clients. Always try to be as accurate as possible and include any small details that will help the client understand both qualifications and benefits. As a result, clients will appreciate that you went above and beyond.
If you are interested in a tool that can build proposals for you, click here.
What to Include in Your Insurance Proposal
Even though you'll want to consider your client's individual needs when crafting a health insurance proposal, there is a general template you can follow to deliver what your clients want. Here's what to include in all of your health insurance proposals:
Your Logo
Your health insurance proposal should include a clear, updated version of your logo. This will keep your company fresh in their minds whenever they come back to the proposal to examine plans.
Your Company Details
It doesn't matter if you're selling insurance as an independent agent or working with an agency; your clients want to know they're working with an operation they can trust. In fact, one Edelman survey found 81 percent of customers listed trust as a deciding factor when they pick brands. That's why it's important to lay out the details of your company.

By briefly explaining why your company is selling insurance, you can build trust with clients and make them more comfortable with buying from you.
An Executive Summary
Not everyone has time to read proposals cover to cover right away, but an executive summary is a good way to hook the reader. Make sure your proposal opens with a brief overview that explains how your agency can meet the reader's health insurance needs. This snapshot will show them what to expect and motivate the client to dig into the rest of your proposal.
A Plan-Focused Body
The body of your health insurance proposal will be the meat and potatoes of the document. Be sure to include the following in your proposal's body:
An in-depth look at plans that fit the client's needs, including carrier, plan name, network, premium, deductible, copay, coinsurance, out-of-pocket maximum, and max benefit
Ancillary insurance and supplemental options
Access to additional information such as brochures and links to carrier websites
Instructions for how to select the plan they want to enroll in
Next steps and enrollment instructions
A Conclusion That Prompts Action
Your proposal should wrap up with a call to action, and it should list all of the information clients need to get started. This section should prompt action and make it easy for customers to take the next steps. Make sure to include up-to-date contact information and list any marketing channels you want your leads to visit.
Write a Health Insurance Proposal Built for More Sales
If you're looking for a step-by-step guide to writing a winning health insurance proposal, we have more resources to help. Read our Health Insurance Proposal Checklist or download our Health Insurance Proposal Templates to learn exactly what to include in your next health insurance proposal.