1. Be Self-motivated
As you know, insurance jobs require you to wear a lot of hats to acquire new clients and retain them. When you're working at home, no boss's standing over your shoulder and making sure you're getting all of your tasks done. It's up to you, and you alone, to take care of your responsibilities. No one is going to hold your hand every step of the way.
The most successful virtual insurance workers are highly motivated self-starters who have the tools they need to get their job done well. They simply get things done. And get this: They also enjoy working at home!
Being self-motivated is important for all roles in the insurance world, from independent insurance sales agents to business owners to managers at insurance agencies to service representatives.

2. Set up a dedicated work-space
It's easier to succeed when working at home if you have a dedicated workspace. Otherwise, you may end up working from your kitchen table, your couch, your bedroom—pretty much anywhere.
This makes it harder for you to maintain any semblance of a work-life balance. Before you know it, your personal and professional lives can blend to the point where you're seemingly never fully working and never fully relaxing.
This also makes it harder for you to exude professionalism when interacting with your prospects and clients. Just because you work from home doesn't mean you are any less qualified or effective.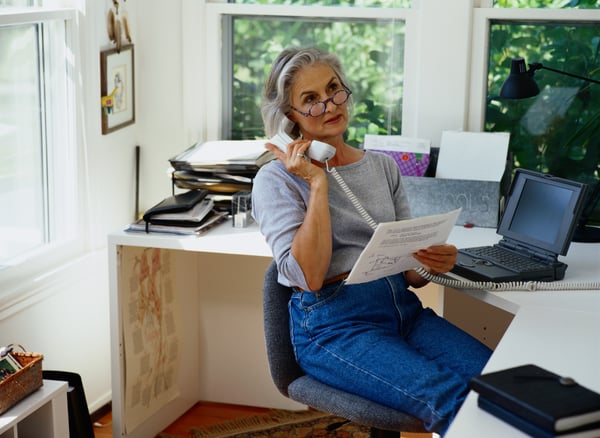 To help with professionalism, we created this best practice guide for creating proposals, plus a template to help you remove roadblocks to making your next sale from home.
Need some tips on how to set up a home office? We'll dive deeper into that in Chapter 2.