AEP/OEP Goal Setting Templates
Helping Insurance Agencies Set Goals for the Upcoming OEP and AEP
The open enrollment and Medicare annual election periods are critical for insurance teams.
If you haven't already developed a robust plan to maximize your results and improve your selling, now is the time. How do you set your goals for the upcoming year to ensure you and your team are selling and marketing to your maximum potential? Although setting goals can be challenging, it's an important part of a business's success.

If you're struggling to understand where to get started, look no further—we've put together templates to help you do just that. With the help of our templates, you'll be able to:
Set specific, measurable, attainable, relevant, and time-bound (SMART) goals for your business
Outline specific action items for each of your sales, marketing, and operational goals
Put together a checklist of to-dos that will help you achieve your goals
Don't wait—setting goals is a critical step toward achieving sales and marketing success for the year. Download the template today by completing the form below.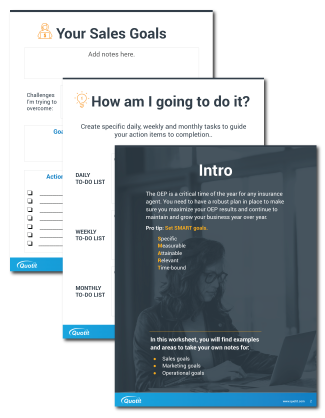 Download Now
Fill out the form below to download the template.