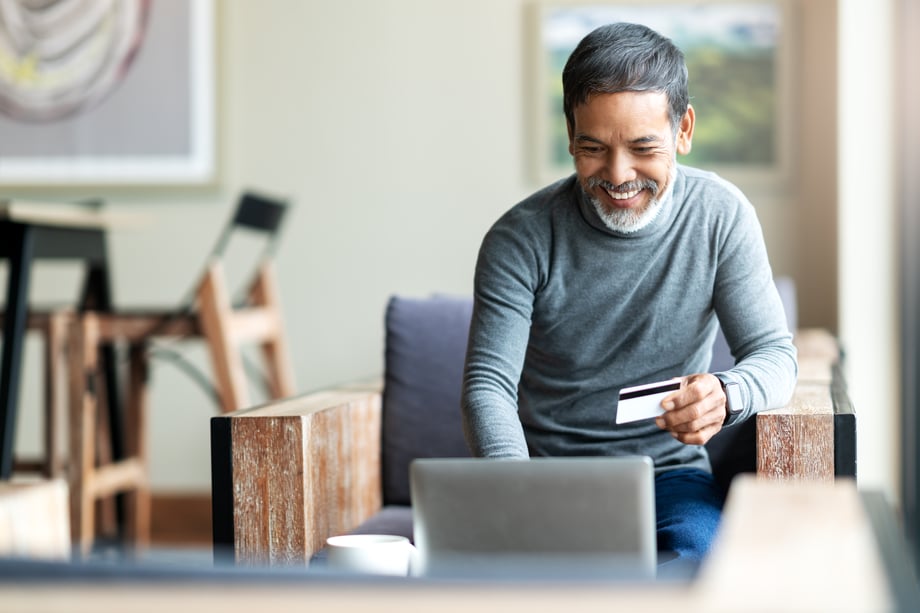 Reading Time: 8 Minutes
Online shopping is more popular than ever. And with the right online tools, insurance professionals and their clients are positioned to reap the benefits. Quotit's insurance quoting software and its online shopping features make it possible to give your clients more convenience, increase sales, and lift many of the typical sales burdens off your shoulders.
Wondering how?
In this article, we shine light on our online shopping features and dive into how Quotit's insurance quoting software works for your clients.
How Can Our Insurance Quoting Software Improve Your Business?
Curious about whether insurance quoting software can increase your insurance sales? You're not alone.
Brokers and agents are racing to offer more online tools to boost their insurance sales. In fact, one Accenture study found the number of insurers that rely on the internet for business operations has jumped from 23 percent to 100 percent in the last 10 years.
What's behind this march toward online insurance tools?
Here are a few benefits to Quotit's insurance quoting software that brokers and agents are waking up to.
24-hour insurance sales
There was a time when clients were willing to wander into a brick-and-mortar business to buy insurance. Now, with Quotit's insurance quoting software powering online shopping, clients don't need to rearrange their day around typical business hours.
And they're quickly embracing the convenience of online insurance shopping. In fact, 50 percent of customers now say they would buy insurance policies online.
For insurance brokers and agents, online insurance sales break the selling window wide open. Rather than missing out on sales when you close the doors, you can now sell insurance 24/7 and reach more clients.
Convenience for your clients
Your clients have busy lives. They don't always have time to cut out early, race across town, and pore over insurance plans during rigid hours. With our online insurance shopping options, they can compare policies on their own time from the comfort of their own home. That way, they may not feel as rushed or be burdened with the pressure of making a snap decision. It all adds up to a better customer experience and more repeat business.
Empowered clients
Of course, you want to close sales, but nobody wants clients to feel dissatisfied with their purchases. With our online insurance software, your clients have the tools they need to control their shopping experience. They can compare policies, take their time, and make selections with more confidence.
And because they get side-by-side comparisons from multiple carriers, they often feel like they're getting the inside scoop in the insurance world. That has the potential to inspire more trust in your company and boost your reputation.
A competitive edge
More and more insurers are picking up online services, but many are still struggling to provide the right options. According to TechBullion, only around 20 percent of insurers use mobile or personalized online services. Among those providers, 75 percent of customers have brought up issues when buying insurance online. Because many insurance agents and brokers are still struggling to provide the right online opportunities for clients, you can use our advanced insurance quoting software to offer a better online experience and race ahead of your competitors.
More sales on a single transaction
In the insurance world, the more you can upsell, cross-sell, and maximize overall sales, the more money you'll make. It's that simple. Quotit's online insurance quoting software is built with that essential fact in mind. It's designed with ancillary insurance enrollment options and other offerings that go beyond primary health insurance coverage. That means your clients can buy insurance for all of their needs in one go, and you can pull in more commissions.
How Does Quotit's Insurance Quoting Software Work?
Before you pick up any new online tools, it's important to understand what your clients' online experience will be like. Here's how our insurance quoting software works for your clients:
1. Your client enters basic information
When your client lands on your page, they start by entering basic information. This usually includes things such as their name, marital status, number of dependents, and date of birth. Our insurance quoting software uses this information to generate the policies and quotes that fit their personal situation.
2. They set their shopping criteria
Not all of your clients will be shopping for the same types of plans. Some will need individual or family plans, others may be searching for plans for their children, and still others could be searching for Medicare insurance plans. Quotit's quoting software gives them the option to narrow down their search right away.
3. They compare plans
Once they've picked out their preferences, your client will see a side-by-side comparison of the plans they're qualified for. They can then filter the options to narrow them down across more than 300 carriers throughout the nation. They also have the option of toggling through ancillary insurance plans.
4. They add plans to their shopping cart
Once your client finds a plan that fits their needs, they simply drop it into their online shopping cart. From there, they can keep shopping or check out.
5. They enroll
When your client is ready to check out, the agent will receive an email alert that lets them know a customer is about to check out. Clients can easily complete enrollment on their own, but if agents receive an alert and notice incomplete enrollment, they can reach out to the potential client to follow up.
Our online enrollment process also consolidates applications into a single form, so you or your clients have to fill out their personal information only once to enroll in multiple plans from multiple carriers.
How Can Our Online Shopping Features Help Clients?
Wondering what your clients can expect with our client-driven online shopping and insurance quoting software? Here's a breakdown of what your clients have to look forward to:
What do clients need?
One big advantage to our online insurance quoting software is that your clients need to enter some simple information just once. If they want to come back and browse plans later, they can choose to log in to their account without rekeying the information. Here are some details they'll need to enter to have the best online insurance shopping experience:
General information: Your clients will want to provide their date of birth and select the type of plan they're looking for. That includes choosing between several options, including individual and family policies, child-only plans, and senior coverage policies for clients who are 65 and older.
Income estimate: A rough income estimate will help tailor policy options to clients' financial circumstances.
Family information: By entering family information, visitors can view family benefits, review individual plans, and even compare policies for children.
What do clients see?
Once your clients enter their basic information, they can browse through insurance policies and compare plans from multiple carriers. Here are some options they have at their fingertips:
Side-by-side plans: Your clients can see a list of coverage options that fit their qualifications. They can control what policy options they see and sort through carriers. Not only does this step lay all of their options out on the table, but it can also give them confidence that they're getting the best plan possible.
Health insurance options: Clients get a clear breakdown of each plan's benefits. That overview includes medical and drug deductible coverage, out-of-pocket maximums, primary care and specialist benefits, urgent care coverage, inpatient hospital coverage, generic drug benefits, and preferred brand drug coverage.
Ancillary insurance options: Your clients aren't limited to primary health insurance coverage. They can also browse

ancillary insurance plans

. For your clients, that means more choices across the board. For you, it means you could be upselling and

cross-selling insurance

in your sleep.
How can clients choose?
Our insurance quoting software was designed to give your clients more choices and provide you with more opportunities to sell insurance from multiple carriers. And you don't have to spend hours manually sorting through or comparing plans. Here are some filters your clients can use to sort plans in a matter of clicks:
Company
Plan type
Cost
Metal tier
Overall quoting
Beyond those basic options, your clients can also unlock more advanced sorting options, including key categories such as:
Deductible range
Premium range
Brand
What comes next?
Imagine that your client has browsed plans, mixed and matched policies, and filled up their online shopping cart. Now what? The process may be easier than you thought. Here's what happens after your client makes their final shopping selections.
Online checkout: Just the same as if they were buying a product in their favorite online store, your client has the option to view their shopping cart and check out.
Client information is uploaded: As they shop, your client's information is filed into your CRM database. Any of their quotes or incomplete information loads directly into your CRM, along with other customer data. That way, you can clearly see cross-sell opportunities and continue to nurture your relationship through follow-ups and automated emails.
See Our Insurance Quoting Software in Action
Our insurance quoting software can help brokers and agents pull in more leads, save time, and increase sales. Better yet, when it's coupled with an end-to-end insurance CRM, insurance pros can supercharge their whole operation.
Ready to see how Quotit's insurance software can help you reach your insurance sales goals? Schedule a demo today for an inside look at our latest insurance software tools.