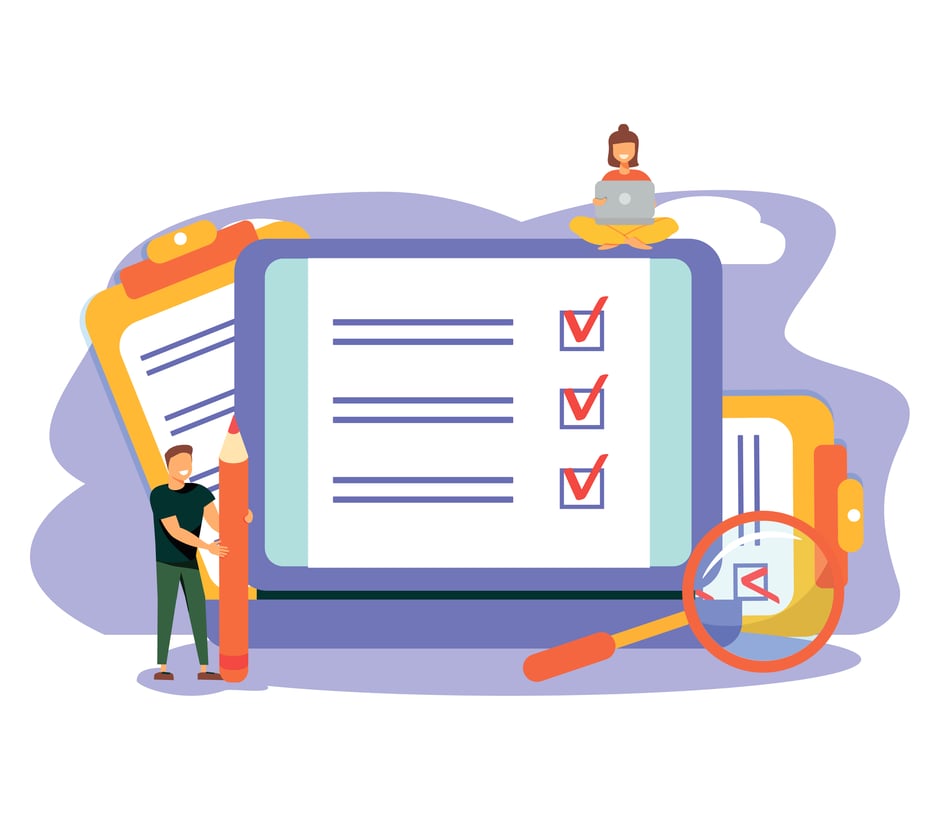 Reading Time: 5 Minutes
Overview: If you sell health insurance to both the under-65 market and the over-65 market, it can be challenging to keep all of your clients' details and medical information organized. This problem is even harder during the annual enrollment period (AEP)/open enrollment period (OEP) overlap.

When your goal is to be seen as a trusted health insurance advisor for your clients and prospects, the way you handle your data management and communication plan can make or break your relationships—and, in turn, your sales.
To provide the best service to your clients and prospects, you should also consider how you approach quoting Medicare coverage.
Whether Medicare plays a large role in your current book of business or your clients are gradually aging into Medicare eligibility, if you make the quoting process more complicated than it needs to be—or less user-friendly than today's customers have grown to expect—chances are that you'll struggle to close new clients, retain existing clients, and meet your revenue targets. That's just the way it is.
With that in mind, let's compare two methods for pulling quotes for your Medicare crowd: Medicare.gov vs. Quotit.
Medicare.gov: The Official U.S. Government Site for Medicare
When it comes to Medicare quoting, you have the option to use Medicare.gov. Agents across the country pull quotes from here simply because it's the official site of the U.S. government.
Medicare.gov is designed for the 65-and-older market to help beneficiaries easily read and compare their options when it comes to Original Medicare, Medicare prescription drug plans, Medicare Advantage plans, and Medicare Supplement Insurance (Medigap) policies.
As an insurance sales agent, however, Medicare.gov can certainly help you get the job done, but it has its downsides.
For starters, when you gather necessary information—such as prescriptions, doctors, and pharmacies—and load it into the website to do a search, the data isn't saved. This means that every time you pull a new quote, you'll have to enter the same information again. Sounds exhausting, right?
At the same time, this can make the process incredibly frustrating for over-65 clients, because if you don't have detailed records, they will have to repeat their prescriptions, doctors, and pharmacies to you every time they need a new quote pulled.
When you use Medicare.gov for Medicare quoting, you can end up spending a lot of time doing the same thing repeatedly. Imagine if your clients want you to pull additional quotes or shop for additional products. You'll have to add "data entry specialist" to your job description, because that's what you'll spend a ton of time doing!
You might also end up repeating your efforts if you also sell to the under-65 market and have different tools and processes to facilitate that. Research suggests that context-switching can waste as much as 80 percent of your time. If you have to toggle between apps and processes all day as new calls and emails come in, your efficiency will suffer. It's that simple.
Quotit: Insurance Quoting Software for Medicare Sales
Last year, the Medicare.gov Plan Finder was updated for the first time in a decade. While the design and experience for tech-savvy beneficiaries to compare their options, some critical functionality—including the ability to save RX drug lists—was taken away, making it that much more difficult for agents to do their jobs effectively.
As a leading-edge insurance agent software solution, Quotit is consistently updated to meet the needs of today's top-performing agents.
Recently, we added the tools Medicare.gov took away from its website. Now, agents can create client profiles and add RX drugs, doctors, and pharmacy information in just a few clicks. That information can then be saved—so you won't have to repeat the process next year (and the year after that).
Quotit makes quoting Medicare coverage easy with:
The ability to pull quotes quickly from several carriers in one central location
Tools that simplify the way clients compare different plans to see which one best suits their needs
An insurance-specific CRM that helps you manage clients and personalize their experience by storing all of their important information in one place
Email marketing and automation services that allow you to schedule emails to clients who are aging into Medicare eligibility, remind clients that the AEP is approaching, and stay in touch with them
Quotit also makes it easy to sell to clients in both the over-65 market and the under-65 market.
Whether you are an independent agent or part of a larger agency, you can pull quotes and share proposals for side-by-side comparisons from our network of more than 300 insurance carriers nationwide. View our Coast-to-Coast Carrier Coverage for individual health, Medicare, small group, life, dental, and vision across the United States.
You can save, sort, and filter all prospect and client data like quote and policy history, birthdays, dependents, and more.
For example, by choosing our standard package—which costs $149 per month—you'll get:
Schedule a demo today to learn why today's leading insurance agents rely on Quotit every year to sell Medicare coverage and other types of insurance to clients all over the country.