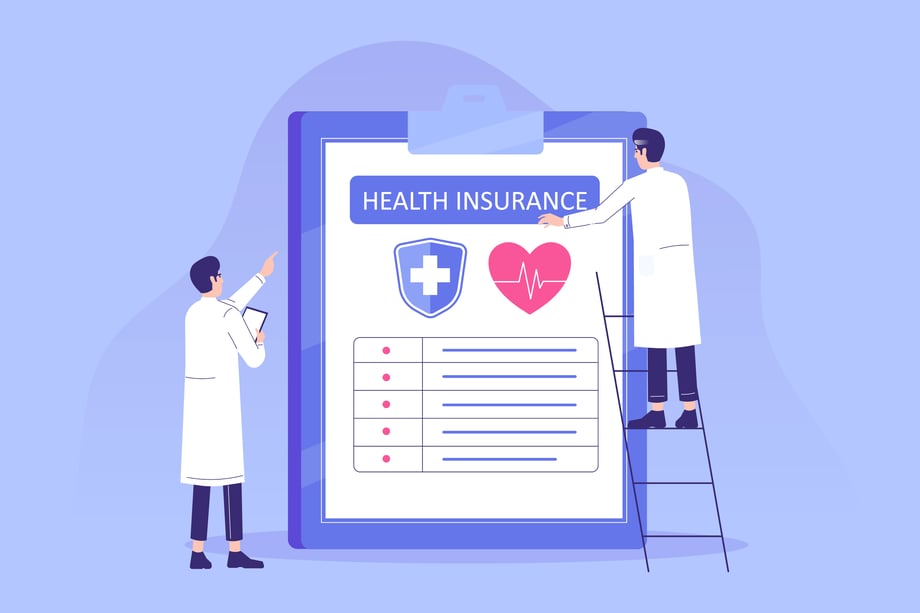 Reading Time: 7 Minutes
Whereas some agents make a living off Medicare sales, others dabble in the realm only when their existing client base ages into Medicare coverage. With nearly 60 million Americans receiving Medicare benefits—and nearly 20 million enrolling in Medicare Advantage plans—all health insurance agents would be wise to consider Medicare sales when choosing their next technology upgrade. By investing in a solution that includes Medicare software, you can take better advantage of the increasing Medicare enrollment and keep your clients around longer.
If you're an insurance agent who hasn't begun selling many Medicare products, it's important to keep an eye on your list of clients and their ages. That way, you can determine which candidates are getting closer to Medicare eligibility—and you can begin devising a strategy to solve their insurance needs as they move into their golden years.
By using a tool that combines features from health insurance software, Medicare software, and Medicare Advantage software, you can easily sell health insurance to your clients who are under the age of 65 as well as Medicare products to those who are 65 or older—and it doesn't have to cost an arm and a leg.
Why Is Medicare Client Management Important?
If you're new to selling Medicare, you'll need to change your approach to conversations and client outreach as your book of business gets closer to 65. After all, seniors have different interests and concerns than folks in their 40s. By developing a different approach to Medicare client management, you can make sure that your messaging resonates.
The good news is that you don't have to reinvent the wheel to implement a new approach.
When you use insurance software that is built to help you manage clients who are both over and under 65, it becomes easier to track your interactions, pull quotes, build proposals, store medical information, track policies, and—ultimately—sell more insurance products.


6 Ways to Use Medicare Software to Manage Clients
Here are six ways Medicare software can help your insurance business effectively engage clients and prospects who are aging into Medicare.
1. Keep detailed records
First things first: The more information you have about each client, the easier it is to understand their needs and wants. When you keep detailed records for every client—including their age, preferred doctors, prescriptions, preferred pharmacies, dependents, family members, previous coverage, and more—it's easier to determine what your clients are in the market for and what products are available that may meet their needs.
If you're still using old processes—such as paper-based systems, filing cabinets, and sticky notes—you're probably thinking that keeping track of all this information sounds like a massive undertaking. If you migrate to a modern customer relationship management (CRM) solution, however, it's incredibly easy to maintain detailed records and keep track of every client and every lead.
The right CRM system serves as the core of your insurance sales and marketing efforts. With a robust CRM in place, you can stay up to date with your leads and clients, leveraging automation to follow up with clients without any friction.
2. Improve your Medicare quoting and proposal processes
When it comes to selling Medicare, you essentially have two options for pulling quotes: You can use Medicare.gov to quote plans, or you can use Medicare software to tackle the heavy lifting for you.
For example, with a Medicare quoting engine in place, you can rapidly pull up quotes from several carriers in one place for Original Medicare, Medicare Advantage, and Medicare Supplement plans. This saves you a ton of time you'd otherwise spend searching for solutions on Medicare.gov. The right solution will also enable your clients to quickly compare different plans to see which ones are best for their needs.
With a Medicare software solution like Quotit, you can pull quotes and share proposals from mulitple insurance carriers across the country. This gives you the peace of mind that comes with knowing you'll be able to meet your clients' Medicare needs without having to spend countless hours searching for information on Medicare.gov.
3. Make commissions off clients who prefer to shop online
Medicare software also makes it easier for clients to shop for their own medicare supplements at their own leisure. You can think of it in the same way you think about shopping on your favorite e-commerce site. For example, leading solutions come with client-driven shopping carts that enable your customers to pull their own quotes online and compare their options side by side—making the insurance-buying process that much easier for them.
In this light, Medicare software can turn your business into a 24/7 operation that never rests. Your clients and prospects can take the next steps in their insurance-buying journeys at their convenience—even while your whole team is asleep!

4. Communicate frequently
When it comes to Medicare sales, communication is key. After all, clients and prospects who are new to Medicare have no idea where to begin and what to expect. By establishing and maintaining open lines of communication—and delivering helpful and informative messages regularly—you can ensure your clients and leads aren't blindsided by anything during the process.
A CRM solution can help here, too. Leading CRM systems, for example, enable you to automatically email people as their 65th birthday approaches. By creating an email template—think: It's time to start thinking about your Medicare options, and here are some resources to help—you can ensure that all of your clients and prospects are informed about what they need to do to ensure they're covered.
5. Personalize your outreach
Personalization is all the rage in insurance marketing these days, and for good reason: 80 percent of customers are more likely to support a business when their experiences are personalized. Beyond that, personalization has been linked to increased engagement, more transactions, and more revenue.
These same sentiments hold true in the world of insurance sales. By personalizing your outreach, you set your business apart from your competitors and prove that you're focusing on each client and prospect as an individual—and not just as "another customer."
CRM solutions can help here, too. For example, if you know that a particular customer is most likely to read an email you send them at 2 p.m., you would probably want to make sure that your communications go out to them at their preferred time. CRMs can help you do precisely that—making it easier than ever before to personalize outreach to all of your clients and prospects.
6. Become a trusted advisor
As an insurance agent, your North Star should always position you as a trusted advisor to everyone you do business with. When you're seen as a strategic consultant, your clients expect you to solve all of their insurance needs—and even anticipate those needs before the clients know they exist.
For example, you can tell clients who are aging into Medicare but are still working that they have the option to either stick with their company's insurance plan or opt out of it and buy a Medicare plan instead. This could come as a big surprise to someone who thought that they had no choice but to move to Medicare once they turn 65.
If your goal is becoming a trusted advisor, you need to take a proactive approach to your work. Your top goal should be to prevent any gaps in coverage, including time gaps and cost gaps. You can also help build a new health insurance plan that is customized to each client's unique needs. Because health insurance changes every year, you can also keep your clients and prospects abreast of the latest developments in the industry by being prepared to discuss the changes in costs and coverage every time a client asks.
By sharing these important tidbits of information in a timely manner, you can earn the trust of clients and prospects—to the point where they never even think about buying an insurance product anywhere else.
Take Your Health Insurance Business to the Next Level with Medicare Software
With so many folks enrolled in Medicare already and more aging into the program every day, your health insurance business needs to have a plan for selling insurance to people over 65. It's that simple.
The good news is that making the transition to Medicare insurance sales isn't as hard as you might think. With the right approach—which includes having powerful Medicare software in place—selling Medicare products can be a piece of cake.
As you can see, Medicare software can help make your transition smooth and seamless—helping you achieve great results right out of the gate. For more information about the easiest way to optimize Medicare client management and supercharge your Medicare sales efforts, request a demo of Quotit today.