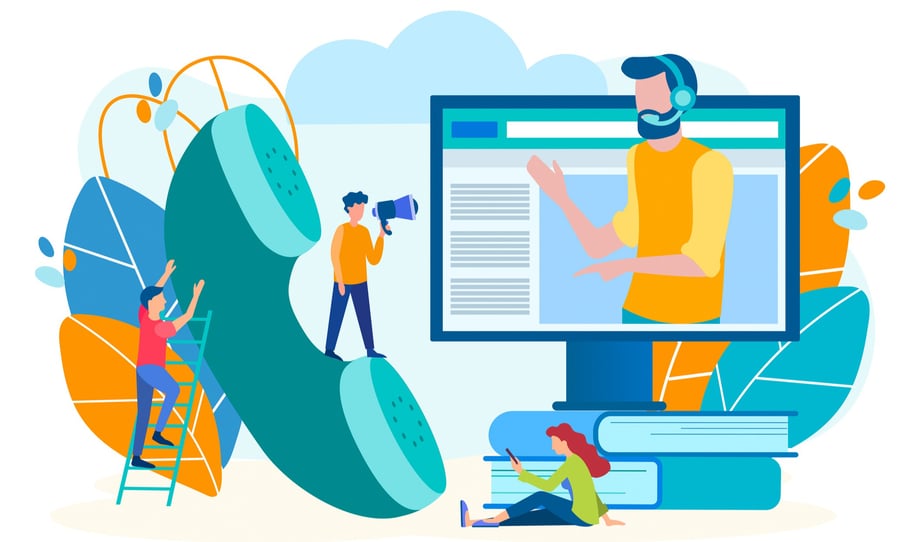 In most cases, when someone needs to buy insurance, they go directly to the broker. In turn, the broker helps the individual shop for insurance plans at multiple carriers and, after a while, matches them with the plan that best meets their needs.
In some instances, the buyer is an individual who's looking for their own insurance or a plan for their family. In others, the buyer administers health benefits for a company and needs to find a plan that will work for all employees.
This traditional setup is changing with the rise of the managing general agent (MGA)—an insurance professional who essentially serves as the broker and the underwriter, with the insurance carrier's blessing. According to a recent study by Conning, the MGA market is growing rapidly, having nearly doubled since 2012.
What Is a Managing General Agent?
An MGA is an insurance agent who has been given underwriting authority by an insurer, or several of them. MGAs typically take care of several functions that insurance carriers themselves usually do, such as underwriting, pricing, settling claims, and assigning insurance agents to sell coverage. At the same time, they also serve as brokers, selling insurance to buyers. It's a bit of a hybrid role.
MGAs initially rose to prominence in the late 1800s, when insurance companies on the East Coast looked westward to expand their businesses but didn't have the means to open satellite offices on the other side of the country. So they partnered with MGAs—folks who were local to the areas in which they wanted to do business and possessed the knowledge and resources required to underwrite risks, issue policies, and deal with claims.
In other words, MGAs help insurers expand their business while reducing risks and increasing profitability. Instead of entering a new market blindly—and crossing their fingers, hoping for the best result—insurance carriers partner with MGAs to leverage their expertise and hit the ground running in the new locale. At the same time, carriers are able to pass on expensive costs and complicated tasks to the MGAs, whom they can trust to take care of them thoroughly. MGAs, of course, make money in this arrangement, so it's a win-win.
Traditionally, MGAs were exclusively focused on specialty insurance coverage. Today, they are used by carriers that want to enter a new insurance market but don't possess the in-house skills needed to underwrite coverage effectively.
The Importance of Connecting with Senior Clients
Whether you're a broker, an insurer, or an MGA, you know the important role seniors play in the success of any insurance business. After all, there are roughly 60 million Medicare beneficiaries alive today, and according to the Centers for Medicare and Medicaid Services, 24.4 million of those individuals will enroll in Medicare Advantage plans this year.
Suffice it to say that this is an enormous group of individuals—and many of them buy supplemental insurance products. In order for your MGA business to reach its full potential, then, you need to do everything you can to engage senior clients and keep them happy with your services.
If you're an insurance MGA with senior clients, you need to focus on connecting with them on a deep level and keeping them engaged. The world of insurance is tricky, after all, and it changes every year—to the point where it's hard enough for insurance professionals themselves to stay on top of all the evolving laws, regulations, and products. As such, expecting seniors to do the same is a tall order.
This confluence of factors creates a perfect opportunity for MGAs to position themselves as trusted advisers to their senior clients. To do that, you should:
Go out of your way to help
Anticipate seniors' needs, pain points, and objections
Communicate often and in a way that your clients prefer (e.g., some might prefer emails, whereas others might prefer letters through the mail)
Bottom line? The deeper the relationships you form with your senior clients, the more likely they will be to continue buying Medicare and other insurance products from you moving forward. And that's the ticket to a healthier bottom line.
Now that you understand the importance of engaging with seniors, let's take a deeper look at how, specifically, you can make that happen.
Ways to Establish a Rapport and Connect with Senior Clients
Every business is different, and every client has different expectations and preferences. That said, at the very least, one or two of the following strategies should help you establish a rapport and connect with your senior clients.
1. Pick up the phone
According to a LivePerson survey, 75 percent of millennials and members of Generation Z prefer texting someone rather than talking to them on the phone. Unlike the younger members of society, though, seniors are accustomed to chatting on the phone. As such, they're more likely to pick up the phone when you call.
Consider calling your senior clients a few times a year to let them know about upcoming Medicare deadlines, wish them a happy birthday, and offer them additional ancillary insurance products. It's a great way to put a human touch on your services.
But, keep in mind, before any appointment, it is essential to send your client a Scope of Appointment form at least 24 hours prior to your appointment. The Medicare Scope of Appointment form allows beneficiaries to communicate exactly what items and plans they wish to discuss during your call.
This ensures that you're presenting plan information solely pertaining to the products and plans they are interested in learning more about.
During the call, you should not discuss anything with your client that is not in the scope of the appointment form, unless they ask. If your client does in fact want to discuss additional products, then you need to have them fill out an additional Scope of Appointment form first.
2. Use a CRM system to automate email communications
There are only so many hours in the day. That being the case, you can't spend too much time picking up the phone and calling every one of your clients each day. There are other things to focus on, too, after all.
Another way to easily engage clients is by connecting with them over email. And thanks to modern customer relationship management (CRM) solutions, you don't have to do much heavy lifting to send out emails to your senior clients at regular intervals.
Leading CRM platforms include email marketing automation tools that send specific clients emails at preselected times. For example, you can configure your CRM to wish your clients a happy birthday on their birthday. Once that's done, those emails will go out automatically, and you won't have to lift a finger.
3. Educate your clients about insurance terminology
What's the difference between a premium, a deductible, a copay, and coinsurance? What does the out-of-pocket maximum mean? What is the difference between an in-network doctor and an out-of-network doctor?
These are some of the questions that many of your health insurance clients simply don't know the answers to. As a trusted adviser, it is your job to do what you can to remove doubt from the equation and make sure they know what each of these terms means.
One way to do that is by regularly posting helpful content on your company's blog and social channels. You can also make sure this content is read by including links to it in an email marketing newsletter.
4. Teach your clients about ancillary products
Health insurance clients expect the brokers and MGAs they work with to be knowledgeable and trustworthy. To this end, you can strengthen your relationships with senior clients by teaching them about ancillary insurance products—such as Medicare Advantage, short-term disability, and vision insurance.
Many of your clients might suspect that they have access to services such as dental insurance through their regular health insurance coverage, but they'd be wrong. By taking a proactive stance and educating your clients about ancillary insurance products—and making sure they know where their coverage ends and where it begins—you can go a long way toward delivering added value, which seniors will appreciate.
5. Listen to their concerns
As seniors browse their options for health insurance coverage, they will almost certainly have many questions. Does it make sense to tack on a Medicare Advantage plan? What do you think about Medigap insurance? How can I sign up for Medicare Part D? The list goes on and on.
Health insurance clients, and seniors in particular, expect their agents to be compassionate, good listeners who are responsive to their concerns. By simply taking the time to hear their concerns and answer their questions, you can connect with them on a deeper level—increasing engagement and retention along the way.
6. Host community events
Another way you can build camaraderie with your health insurance clients is by hosting community events every now and again. If once a quarter seems too frequent, you could get by planning something once or twice a year.
For example, when healthcare regulations undergo a massive face-lift (e.g., when the Affordable Care Act became the law of the land), it may make sense to host a community event and encourage your clients to attend—and bring their friends along for the ride.
Whether you're an independent agent or work for a health insurance agency, it's a great way to put yourself out there and raise brand awareness by simply sharing your expertise.
Grow Your Managing General Agent Business with Quotit
When it comes to keeping senior clients engaged, MGAs have a lot on their plates. The good news is that by investing in modern technology, it's possible to remove the clutter from your workload and, in turn, deliver stronger services to clients of all ages.
To learn more about how Quotit can help your MGA business get to the next level, request a demo today.