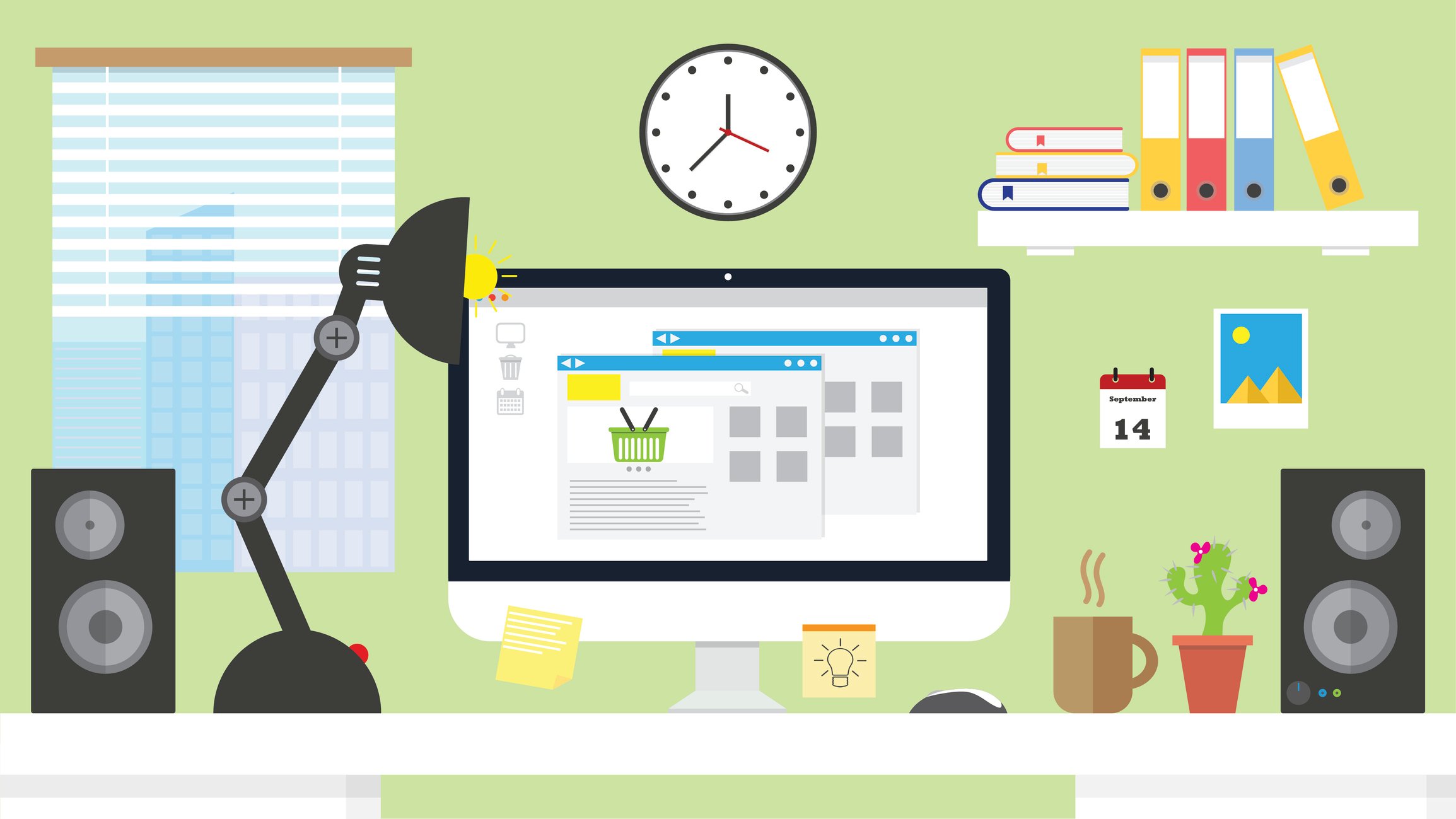 In today's digital world, more and more insurance agents are building successful careers from the comfort of their homes.
That said, not everyone is cut out for remote working.
If you're new to working from home and aren't sure what to do, we've got you covered.
Here are seven tips for insurance agents that should help you be more effective if you work at home every day.
1. Having a dedicated workspace
Anyone who has worked at home will tell you how quickly the lines between work and life can disappear.
By setting aside a dedicated workspace, however, it's much easier for people who work at home to achieve work-life balance—something that is critical to productivity. One study, for example, found that professionals with good work-life balance work 21 percent harder.
Beyond work-life balance, agents who work at home need to act like professionals. Whether you are closing your insurance sales from your kitchen or a dedicated office space in your home, it is critical that you present yourself as a trusted adviser. Would you buy insurance (or anything, really) from someone who's sitting on their couch in their pajamas at 1 p.m. on a Tuesday afternoon?
2. Setting a routine for prospecting and client calls
Every business needs to set aside time to engage new prospects and nurture existing client relationships. This is perhaps doubly true for insurance agents who work at home.
Best practices suggest salespeople spend anywhere between 30-40 percent of their week on sales prospecting calls. Setting aside certain blocks of time—say 10:30 a.m. to noon and 3 to 4:30 p.m.—each day can help you close more deals on a regular basis.
Not too confident in your prospecting skills? You're not alone: 42 percent of salespeople say this is the hardest part of the job.
No worries: Check out these prospecting tips for some inspiration. And remember, practice makes perfect.
3. Establishing goals and a way to track them
Are you meeting your goals and growing your business? Do you even know?
Successful agents who work at home establish goals and a system that enables them to track their progress. This doesn't have to be anything too complex. You might put a whiteboard on the wall in your home office; write down a goal of, say, landing 20 new clients this month; and manually track your progress along the way.
Bottom line: You won't hit your goals if you don't set them in the first place. And if you don't have a way to track your progress, how will you know if you achieve your objectives?
4. Taking time to build relationships with your clients
According to HubSpot, 19 percent of buyers want to connect during the awareness stage, 60 percent want to talk during the consideration stage, and 20 percent want to talk during the decision stage.
In other words, the bulk of your customers want to talk to you when they're considering their options. But big slices of them want to talk during the awareness and decision stages, too.
Since we like doing business with people we like—and, as HubSpot's data suggests, everyone has different preferences as to when they want to speak with reps—successful agents take the time to build solid relationships with every one of their clients.
When customers are happy with their providers and look forward to chatting with agents, they're less likely to reach out to competitors.
5. Dedicating time to market the business effectively
You can't expect to grow your business if you don't do anything to raise brand awareness and spread the word about what you're doing.
It is, therefore, critical for insurance agents who work at home to spend time marketing their businesses on a regular basis.
For example, HubSpot data suggests that companies that invest in content marketing (e.g., blogs, e-books, and infographics) are much more likely to land new clients. Publishing a few blog posts, strengthening your email marketing outreach, and maintaining a robust social media presence can go a long way toward helping your business get to the next level.
6. Using software designed to make work easier
Insurance agents who work at home are able to get more done in less time by using software solutions that are designed to increase their productivity and effectiveness.
For example, customer relationship management (CRM) tools enable agents to easily keep tabs on all relevant customer information—like names, addresses, contact information, policy renewal dates, last contact date, family information, long-term goals, and more.
Today's leading agents also use quote and enroll software solutions that enable them to offer customers a wide selection of healthcare plans from providers all across the country.
What's more, agents who have embraced the importance of marketing turn to solutions like HubSpot and Hootsuite that enable them to automate and streamline much of their efforts.
7. Enjoying the job
You're in this field and working at home for a reason. If you don't enjoy your job, you may not be in the right field—it's that simple.
Successful work-at-home insurance agents understand that they're lucky to do what they love in a comfortable environment. They count their blessings and work hard to keep their work arrangements intact.
Insurance agents around the country have built incredible careers working out of their homes, and you can, too. To find out more about what you can do to enjoy the same career path, take a look at these tips for insurance agents.