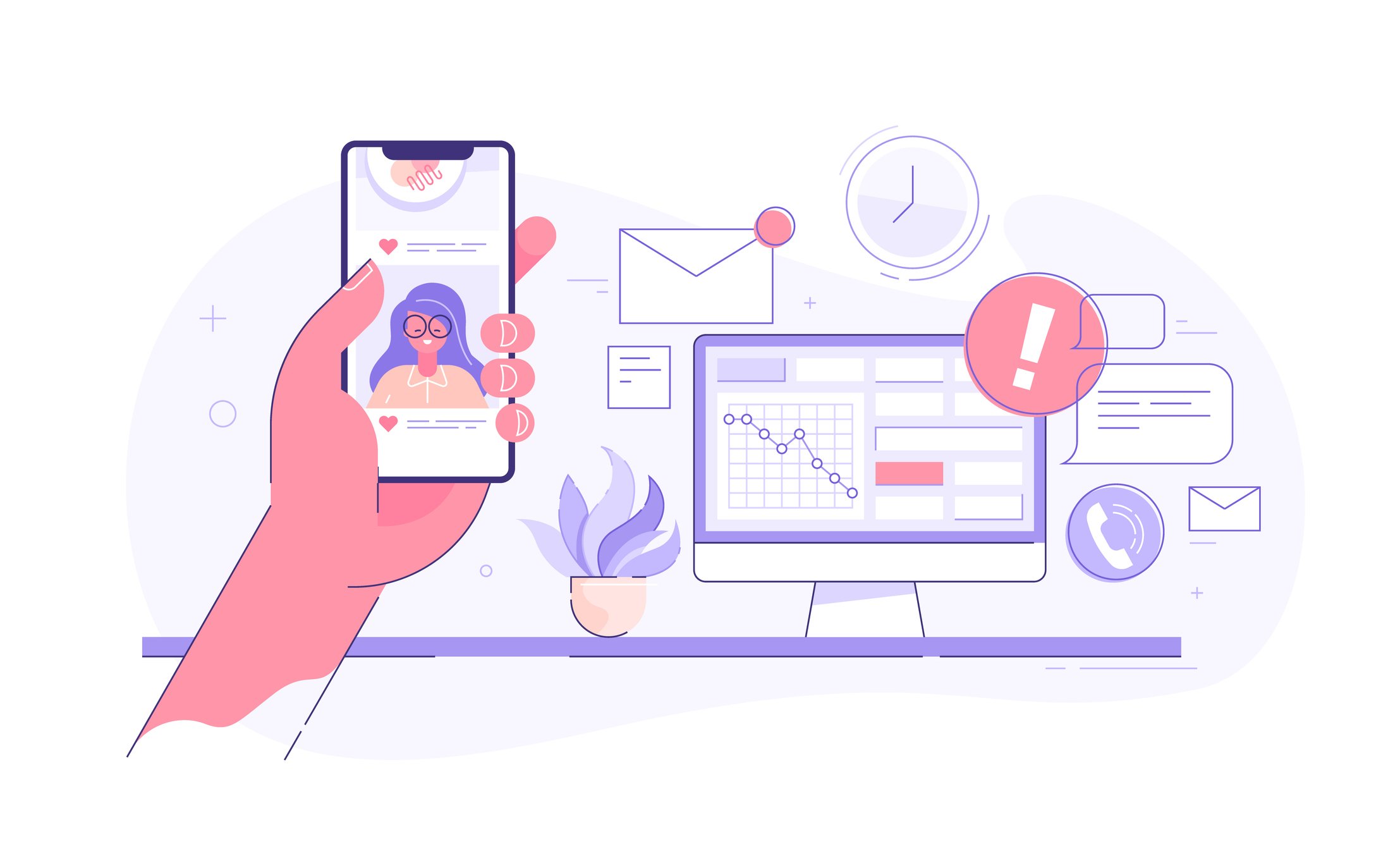 Every insurance agent needs to spend a lot of time on the phone with prospects in order to grow their business.
Without the right plan in place, however, many of those phone calls might be for naught.
Here are six phone prospecting tips for insurance agents that should help you enjoy more productive conversations with your leads—and close more deals as a result.
1. Know whom you're calling
Have you done your homework on whom you're calling?
Buying health insurance is an intimate and personal decision. If your prospect gets the feeling that you aren't really interested in them as a person and, instead, just see them as a potential source of revenue, chances are they'll look elsewhere for a solution.
2. Be strategic
You can't just expect to pick up the phone, call any random prospect, and get the results you're looking for. Closing more deals starts with developing a shrewd strategy of outreach and sticking to your plan.
Do you know when the best time to call a prospect is?
A recent study found that Wednesdays and Thursdays tend to be the best days to contact a lead and that calls made between 4-6 p.m. tend to be the most effective. Other data confirms those results and suggests that the time block from 11 a.m. to noon can also work well.
Set clear goals for how many calls you want to make each week. Using a customer relationship management (CRM) solution can make it easier to see whether you're hitting your goals and how effective your overall approach is.
3. Have a script or a set of questions to ask
When you make a call, start off by identifying exactly who you are, what you do, and what you are trying to sell. Be as specific as possible. The more information you relay to your prospects, the more comfortable they will get with the idea of doing business with you.
To avoid any awkward silence and ensure a productive call, create a script or a list of questions that you want to ask and refer to it throughout the conversation. Not only will this increase your confidence, but it will also give your prospects more confidence in your ability to help them.
Keep in mind that you shouldn't read a script verbatim. You're having a conversation, after all; it's not a lecture. Having a few bullet points on hand to reference and weaving them into the conversation organically is a better approach.
Other recommended reading:
4. Be prepared
Every prospect you talk to isn't going to agree with everything you say. That's perfectly fine and comes with the territory.
When prospects disagree, however, you need to respond with a well-reasoned retort. By preparing for common objections and having well-crafted responses at the ready, you can persuade more prospects to do business with you because you're addressing their concerns proactively.
One of the easiest yet often overlooked prospecting tips for insurance agents is telephone etiquette. It's something that anyone can improve, but many don't spend the time needed to sharpen their skills.
Keep in mind that the volume of your voice, your tone, and the inflection of your words can have a significant influence on whether or not you close a deal. You also want to make sure you don't dominate the entire call by talking nonstop. Give your prospects plenty of time to respond to your statements and ask questions—and make sure you listen closely.
5. Act like a trusted adviser
Nobody is going to buy insurance from someone who seems dishonest or appears to not really know what they are doing.
To convert more leads, you need to position yourself as a trusted adviser. Go out of your way to help your prospect as much as you can. Anticipate their pain points and objections and prove that you're well-positioned to meet their needs. Be available and responsive, ready to answer any questions that your prospects might have right away.
The more you show your prospects that you have their best interests in mind, the more successful you will be.
6. Track your progress
You might think your approach is nearly perfect. But results matter.
How are you tracking your calls, their outcomes, and the information you've gathered from your prospects?
By using a modern CRM solution, you can easily gauge where you stand with each customer and how effective your efforts have been. Armed with that information, you can further refine your approach and convert even more leads into customers.
To learn more about how you can transform your agency with a CRM platform, check this out.