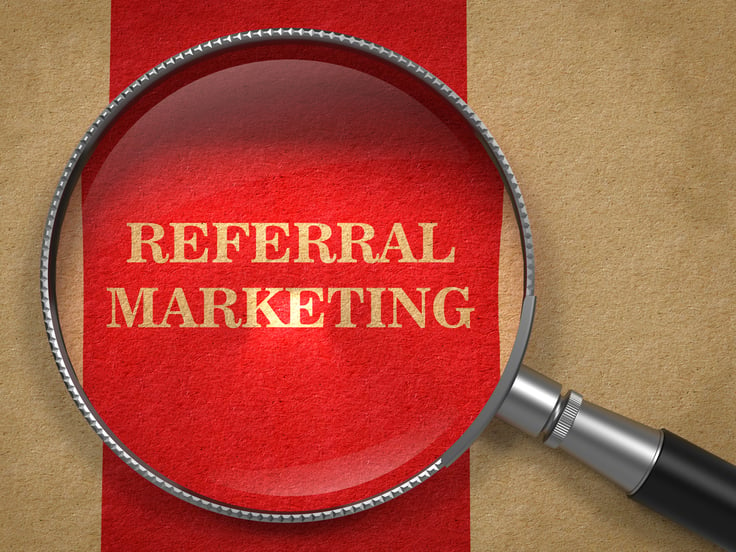 Everyone wants referrals – the question is how to get them. The bottom line is this: If clients have a good experience with you, they are more likely to recommend your services to others. Generally, consumers who have been referred by friends are always four times more likely to buy.

On the other hand, if clients have a poor experience with you, they may tell others about it. For that reason, it is important that you provide exceptional service if you want to keep getting positive referrals.
But this is not all it takes to have a successful referral program: Below are some tips and tricks to help you get on top of your game.
Invest in Referral Rewards
A straightforward way to increase your referrals is to promise a reward for every successful referral. Incentives like gift cards, flexible vouchers, and discounts can work wonders in increasing the number of referrals coming in – just make sure your referral program remains compliant with regard to rewards, etc.
Send a Thank You Note
If you want to implement a referral system for your agency, simple referral cards or emails can work wonders. And don't forget to show appreciation for referrals via simple thank you notes whenever a referral comes your way.
Don't Skimp on Social Outreach
Social media platforms, such as LinkedIn and Twitter, are integral to reaching out to people who may refer your services to others. You can post and share personalized content on these platforms. Social media is so powerful that 71% of people who use platforms like Facebook, Twitter, and LinkedIn to search for products and services are more likely to purchase based on social media referrals. Another technique to consider: You can also optimize your LinkedIn profile to help create a strong personal brand.
Follow up Consistently
Always follow up with your clients and new prospects and referrals. Show genuine interest in their needs, provide educational info, and share health insurance plan updates that may affect them. These kinds of communications help you form personal relationships with them. If they know you better, they will trust you and probably refer you to their friends and families.
Email Marketing
Email marketing is an easy and reliable referral marketing tool - especially if you are able to schedule out emails in advance using automation tools. Schedule email a few days to a week after calls with a client, or around specific service dates. For example, send an email one month after the effective date of your customer's first (or most-recent) policy. You can also set up triggered event messages – signing on, one year renewal, etc.
Try and Try Again
If you don't get a "yes" to every referral request, don't despair. There may be any number of reasons your clients say no to the request – they may need a greenlight from another person or department at work or, it's an individual, they may just not be comfortable recommending one business over the other.
The trick is to keep the lines of communication open and patiently wait for the right opportunity.
Quotit's Customer Relationship Management (CRM) tools can aid you in your referral efforts by helping you implement an ongoing communication program with your prospects and clients. In addition, Quotit delivers real-time quoting, plus seamless online enrollment, the ability to track leads by source and status, automated follow-through with autoresponders, and much more.