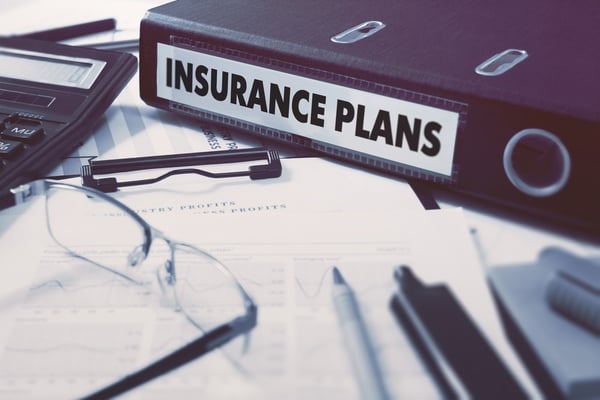 Reading Time: 3 Minutes
The first thing any insurance agent should know about Fixed Indemnity plans is what they are. Short answer: It's a type of supplemental health insurance plan that pays policyholders a predetermined amount for specified medical events, treatments, and services.
The second thing you as an agent should know is that Fixed Indemnity coverage – also known as Fixed Benefit plans – may not be for everyone. While these policies are not meant to replace major medical, they can be helpful in covering certain out-of-pocket and out-of-network expenses when the need arises.
On the other hand, the "fixed" part is just that. There's not a lot of wiggle room on the terms in Fixed Benefit plans, and there is no guarantee the payout amount will cover the full out-of-pocket amount – healthcare expense amounts may fluctuate, but fixed benefits stay the same. Typically, there are also annual and lifetime benefit caps. So whether or not these health plans will work for your clients depends entirely upon their individual needs and circumstances.
Selling supplemental plans beyond major medical can not only secure more comprehensive coverage for your clients, it can also help increase your bottom line. But before setting out to sell Fixed Indemnity plans to your clientele, here are 4 YSK (You Should Know) facts to consider before making your pitch.
What You See is What You Get
Fixed Indemnity coverage offers a predictable pathway to healthcare that doesn't involve surprises – including payout amounts or covered services and procedures. Policyholders can visit the doctor of their choosing and they are paid directly for their out-of-pocket medical costs. It's worth noting, however, that Fixed Indemnity plans aren't subject to Affordable Care Act coverage mandates.
As a result, these types of policies do not cover the 10 essential health benefits required by Marketplace health coverage, including:
Ambulatory patient services
Emergency services
Hospitalization
Prenatal, maternity, and newborn care
Mental health and substance use disorders
Prescription drugs
Rehabilitative and habilitative services and devices
Laboratory services
Preventative and wellness services
Pediatric services (including oral and vision)
Deductibles Are Not an Actual Thing
Because policyholders receive set payout amounts for covered services, they don't have to worry about deductibles or copays. Depending on the plan, they may also be entitled to network discounts without the burden of network restrictions. And because they are paid in cash directly from the insurer, the money they receive can be used to help mitigate deductibles and copays from their major medical plans.
You Can Enroll Clients in These Plans Anytime
Medicare and ACA Marketplace health insurance plans require special enrollment conditions – including age, Qualifying Life Events (QLE), and annual open enrollment windows. But with Fixed Indemnity plans, clients can enroll anytime they choose.
It May Not Cover Pre-Existing Conditions
Fixed Benefit plans are not regulated by the ACA, and instead use medical underwriting to determine what and who can be covered. That not only leaves the door open to exclude pre-existing conditions, but also the applicant, depending on their medical history.
What is and is not covered under each plan can vary widely, but some of the events and services frequently included in Fixed Indemnity policies include:
Daily hospital coverage
Surgeries
Intensive care stays
Visit to the ER
Laboratory imaging services
Each of these benefits are defined by such factors as length of stay and fixed cash benefit amounts, and don't cap the beneficiary's costs. However, this type of coverage can go a long way in helping your clients cover medical expenses if used in combination with major medical insurance as part of a comprehensive coverage plan.