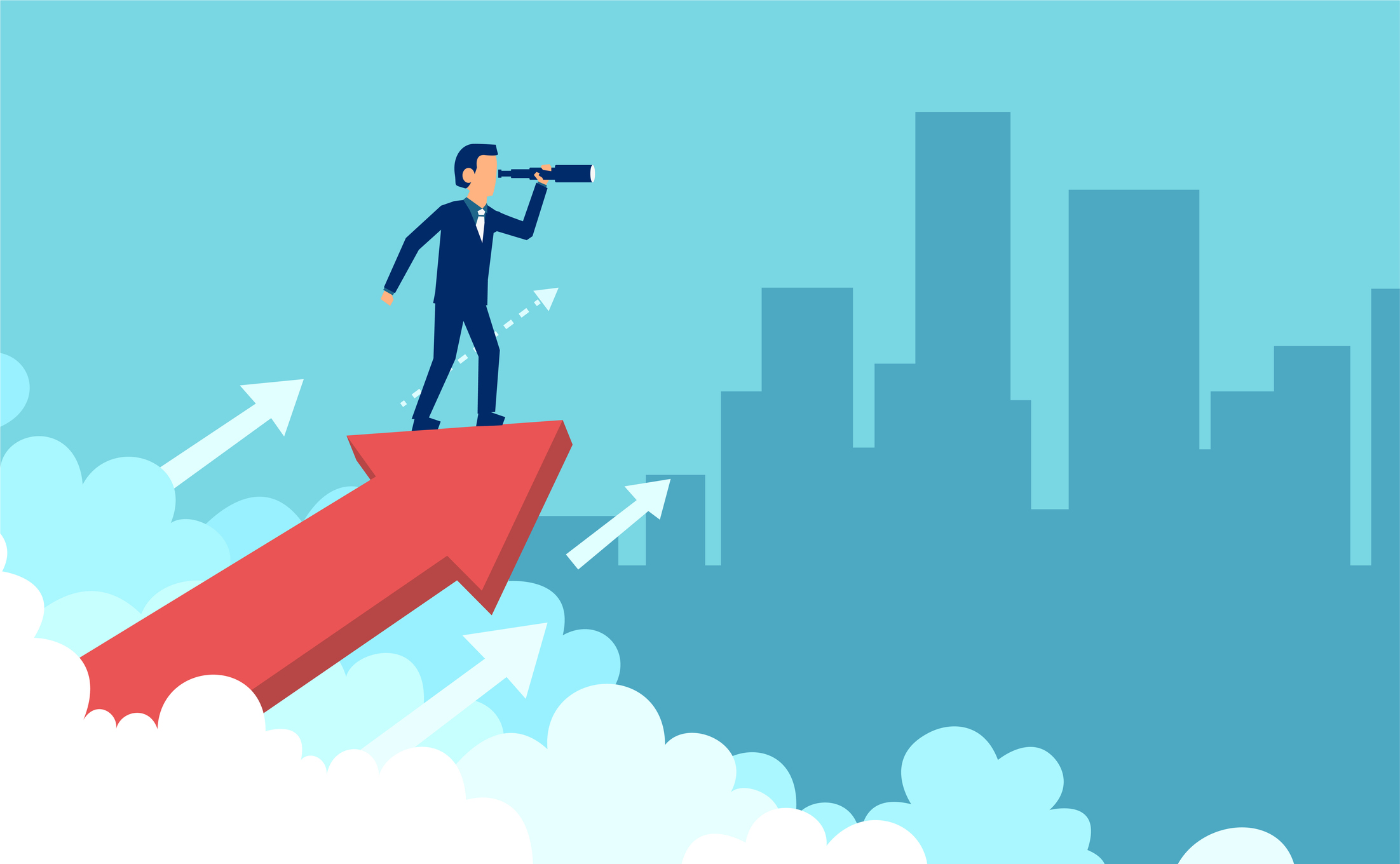 The insurance business is incredibly competitive and constantly changing. Many clients look for the easiest solutions to their health insurance problems, and believe it or not, 72 percent of clients search online for health insurance.
To stay ahead of your competitors, you need to stay on top of industry trends and technologies and know what resources are available to help you grow.
Not sure where to get started? We've put together a list of 10 resources that you can use to grow your insurance business so you can start thinking in the right direction.
Events, Podcasts, Blogs, Services, and Other Resources to Help You Grow Your Insurance Business
1. Conferences
When's the last time you went to an industry conference?
If it's been a while, you may want to consider attending the next conference that piques your interest and fits within your budget.
There are many reasons to attend a conference. Not only do you learn new things that are going on in your industry, but you also get to meet and interact with influencers and experts. There are tons of opportunities for networking, too. Going to a conference can also help you break out of your daily routine, immersing yourself in a stimulating new environment that can help you learn new skills.
Beyond all these benefits, there's also the fact that—most likely—you'll be in a different city that you get to explore and have fun in.
So which conferences should you attend? That's not necessarily an easy question to answer. It'll depend on what you're interested in, where you're located, and what time of the year you're trying to travel during. If you're not sure which conferences are most appealing for your specific situation, check out this list of healthcare conferences to see what piques your interest.
2. Podcasts: Insurance Journal
Insurance Journal offers a number of podcasts that provide actionable insights and tips to help insurance companies like yours get to the next level.
For example, Peter van Aartrijk hosts On Point, a podcast that covers all sorts of insurance industry topics. Recent episodes include "Insurance Customer Experience Changes Coming"; "Industry Gets InsurTech 'Sea Legs'"; "Larger Agencies, Commercial Lines Will Dominate"; and "Agents Can Become 'Concierge of Services.'"
There's also the Claims Journal podcast, which covers topics such as "Retaking Control of the Insurance Industry Using Insurtech" and "Picking Your Insurtech Battles."
Finally, Insurance Journal also serves up the Insurance Journal Advertising and Marketing podcast, which, like the name suggests, provides several tips you can use to strengthen your agency or brokerage's marketing efforts.
3. Podcast: The Advanced Selling Podcast
Getting your health insurance business to the next level requires top-notch sales skills.
Enter The Advanced Selling Podcast, hosted by Bill Caskey and Bryan Neale and designed to help salespeople like you sharpen their skills even more.
To date, more than 550 episodes have been recorded. Suffice it to say that if you find yourself fancying this podcast, you won't run out of material anytime soon.
4. Podcasts: Agency Nation
Agency Nation is a company that helps insurance businesses improve their marketing outreach by developing and enacting robust digital strategies.
The Agency Nation team maintains a podcast archive that includes all kinds of topics—such as "How to Get the Most Out of Your Carrier Appointments," "A Landing Page Should Never Be the Problem," and "The Unexpected Truth About Millennials You Can't Ignore."

If you're looking for an eclectic stream of podcasts that cover an array of areas of insurance operations, Agency Nation is worth checking out.
5. Insurance news outlets
If you want to grow your insurance business, you need to stay on top of all the latest developments in the world of insurance—whether that's new technologies, industry regulations, or insurance mergers and acquisitions.
The easiest way to do that is to find trusted sources you can read on a daily or weekly basis to keep your fingers on the pulse of what's happening in your industry.
This doesn't mean you need to subscribe to The New York Times and hope you'll stumble across an insurance-related story or two.
Instead, check out insurance-specific sources such as IA Magazine, InsurTechNews, Insurance Business America, and Insurance Journal to see which ones, if any, resonate. Bookmark the ones you like, check on them periodically, and you'll stay on top of industry news.
6. Blog: Insurance Information Institute
The Insurance Information Institute (III) is committed to helping folks understand insurance more competently. The III's blog—called The Triple-I Blog—has a wealth of information that can help insurance agents navigate an increasingly complex market and business environment.
7. Blog: Accenture Insurance
Accenture is one of the world's top consulting firms, so it's safe to say it knows a thing or two about the insurance industry. The firm maintains an insurance-focused blog that covers all sorts of pertinent topics. Recent posts include "Ultimate Guide to Blockchain in Insurance" and "Digital Tech Leads to New Distribution Models."
8. Blog: HealthCare.gov
To be fair, this might not be the most exciting blog in the world to follow. But HealthCare.gov maintains a blog that features a few new posts each month that you may find helpful—if for no other reason than to get some new ideas you can pass on to your own clients.
Do none of these three blogs sound up your alley? Here's a list of 100 insurance blogs to check out. You're bound to find something that speaks to you there.
9. Financing options
From time to time, many businesses run into cash-flow problems, and insurance companies are no different. Instead of hounding your clients for payments—or being unable to pursue new opportunities because you're light on cash—it may be worth your while to familiarize yourself with the alternative financing options that are available to you.
Thanks to the rise of fintech, many new lenders that—generally speaking—offer more favorable terms to borrowers and faster approval processes have emerged. For example, you may be able to secure a $100,000 line of credit in a few short minutes. You can then tap into that credit line as needed to cover operating expenses, conference costs, contractor invoices, and the like.
Keep in mind that you don't have to ever tap into these funds. It's just nice to know that they're there—and that you can use them to grow your insurance business if you need to.
10. Software
Is your insurance business still relying on the same tools it's been using for several years—or even longer? If so, it will be nearly impossible to get your business to the next level.

The good news is that there's an easy fix here. By investing in new technology, you can supercharge agent productivity and effectiveness—enabling your business to accomplish much more in less time.
For example, instead of relying on email, phone calls, and in-person meetings to coordinate with your staff, you can use a business messaging platform such as Slack or Mattermost to enable your team members to communicate with one another in real time. Instead of trekking across the office to track someone down and ask them a simple question, you can just send them a quick message that they can respond to at their earliest convenience.
Similarly, if you're still relying on spreadsheets and manual outreach to keep track of client-specific information, your insurance business stands to benefit considerably by moving to a modern customer relationship management (CRM) solution. With the right CRM in place, your agents can easily keep tabs on every client—staying on top of things such as pre-existing conditions, long-term insurance goals, policy renewal dates, date of last contact, and more. CRMs can also help automate routine communications—like wishing clients a happy birthday or letting them know that they're about to age into Medicare, for example.
You can also use technology to enhance the quote and enrollment process. If you're still hopping from one carrier site to another to find the best deals for your clients, you're spending more time on the process than you have to. By moving to a leading quote and enroll solution, however, you will be able to automatically offer your clients plans from more than 300 carriers across the country. What's more, quote and enroll software also enables clients to buy the insurance plans they want when they want to—even when you're asleep.
Now that you're familiar with some of the resources that are out there to help you grow your insurance business, it's time to figure out which resources, specifically, will be most beneficial to you.
Are You Ready to Grow Your Health Insurance Business?
The above list is by no means something you have to follow like it's the law. But at the very least, it should give you some ideas on the kinds of available resources that can help you transform your health insurance business.
By familiarizing yourself with these resources, figuring out which ones are most helpful for your business's needs, and incorporating them into your routine, you'll gain the knowledge, skills, and connections you need to delight your clients—growing your insurance business along the way.