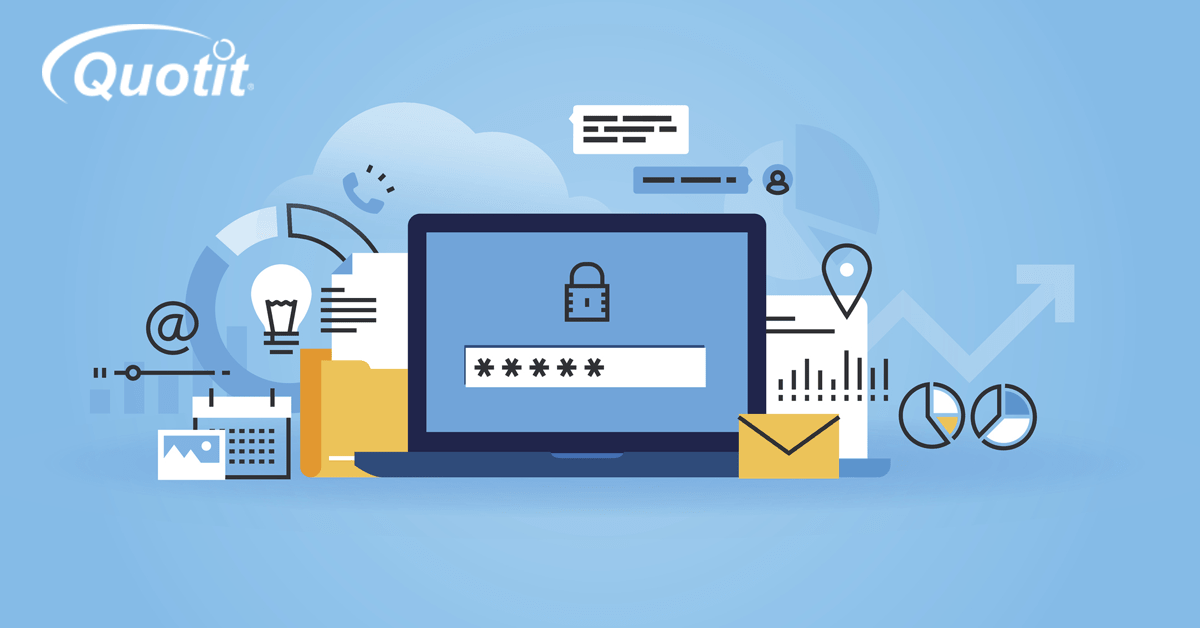 Imagine you're planning a vacation to Hawaii, and it's time to book a flight.
You could visit each company's website to find out what Delta, American Airlines, and Southwest Airlines have to offer—and then cross your fingers and hope you find the best deal.
You could also use a comparison shopping tool such as Kayak to search every airline's website at the same time. In doing so, you'd get a real-time comparison of all flights that meet your criteria, increasing the chances that you find a flight that's convenient and best for your budget.
The first approach takes more time. Instead of visiting one site and running one query, you have to visit several. And what if United Airlines offers the best deal, but you didn't even think to check there?
Using Kayak helps you find the best deals in the least amount of time. It's more efficient, it's easy to use, and it shows you whether you're getting a good deal.
So what does this have to do with quoting and selling insurance programs?
Why Quote and Enroll Software Is More Effective
Traditionally, insurance agents and brokers have had to go the carrier direct route and mimic the Delta-to-American-to-Southwest website-hopping strategy. Once they found the best deals, they'd pass them on to their customers.
While this approach might have worked well enough in the past, it's not as efficient as the Kayak approach. Without a comprehensive comparison, you may never be certain you've found the best option for your clients' budget and timing needs, and you may never be certain you've been spending your time as efficiently as you could have been.
Good news for insurance agencies and brokerages: In recent years, software solutions have emerged that deliver a "Kayak-like" experience that agents can use to quickly and easily compare different plans.
Quote and enroll software enables agencies and brokerages to deliver more value to their customers in less time. With that in mind, let's look at six reasons today's leading agencies and brokerages are moving to quote and enroll software solutions.
1. Efficiency
People increasingly expect instant, comprehensive responses to their needs. Quote and enroll software enables insurance agents to pull plans from multiple carriers and quote them to clients in much less time and with much less work—while ensuring prices and benefits are accurate. Some leading systems can even pull quotes from more than 300 carriers across the nation.
With more time on hand, agents can focus on other revenue-generating opportunities—such as implementing marketing initiatives, attending networking and educational events, and following up with clients.
2. Better coverage and prices
Agents are able to use quote and enroll technology to get the best price for their clients because they can see real-time price comparisons that, otherwise, must be done manually by pulling information from different carriers' websites.
Your clients want the best coverage that meets their specific needs. Who wants to pay any more than they need to for insurance? With quote and enroll software, you can enable your clients to compare as many health plans as they want to side-by-side so they can be sure they are getting the best prices for their plan.
3. Custom plans
Clients enjoy getting plans that meet their unique needs. Instead of one or two carriers offering standard plans that agents resell, quote and enroll software for insurance agents can help you create custom plans filled with ancillary benefits—such as dental, vision, and life insurance.
In other words, the technology frees you from being pigeonholed into one carrier's plans and enables you to create custom coverage packages to meet an individual client's expectations. . Don't lose business to another broker who's already positioned to offer personalized quotes based on each client's unique needs.
4. Compliance
With the right tools, you can pursue cross-sell opportunities in an effortless and compliant manner. Today's leading solutions enable you to automatically make recommendations to prospects and customers based on their behavior on your site.
Quote and enroll software enables you to know, with certainty, that the plans you're offering comply with the Affordable Care Act's (ACA) open enrollment periods (OEP) and special enrollment periods (SEP).
5. Documentation
When you use the carrier direct method of pulling quotes for your clients, you are spending your valuable time documenting options and creating proposals by hand. Quote and enroll software allows customers to easily view their applications, proposals, and any relevant documentation online—when it's most convenient to them. This provides the accountability your organization needs to maintain its reputation.
Beyond that, leading solutions enable you to save all proposals in your CRM so it's easy to track how many enrollments you've completed. You'll also have access to comprehensive benefit summaries and printable applications with your agency's information on it to ensure you get credit for every sale.
What's more, you'll also enjoy a streamlined application and enrollment process with online applications that are sent directly to insurance carriers.
6. Self-service
In the digital age, everyone knows how easy it should be to sign up for a new service online.
Quote and enroll software gives clients the tools they need to enroll themselves—without creating extra work for your clients or agents. Applications are automatically sent to the carrier, saving everyone time and accelerating the enrollment process.
The best quote and enroll systems also enable you to pull quotes for your clients to review at their leisure. You can even add tools to your website to enable prospects and clients to pull quotes on their own.
Supercharge Your Insurance Agency with Quote and Enroll Software!
The insurance industry is extremely competitive. To stay strong, brokers and agencies need to modernize their offerings to meet customer expectations and increase agent efficiency.

The good news is that new solutions have emerged in recent years to give brokerages and agencies the tools they need to reach their full potential.

By investing in a leading quote and enroll software solution, your organization can offer better plans at better prices in a more efficient manner—while ensuring compliance and enhancing the customer experience.

What's not to like?

Learn more about how quote and enroll software can transform your agency or brokerage today.