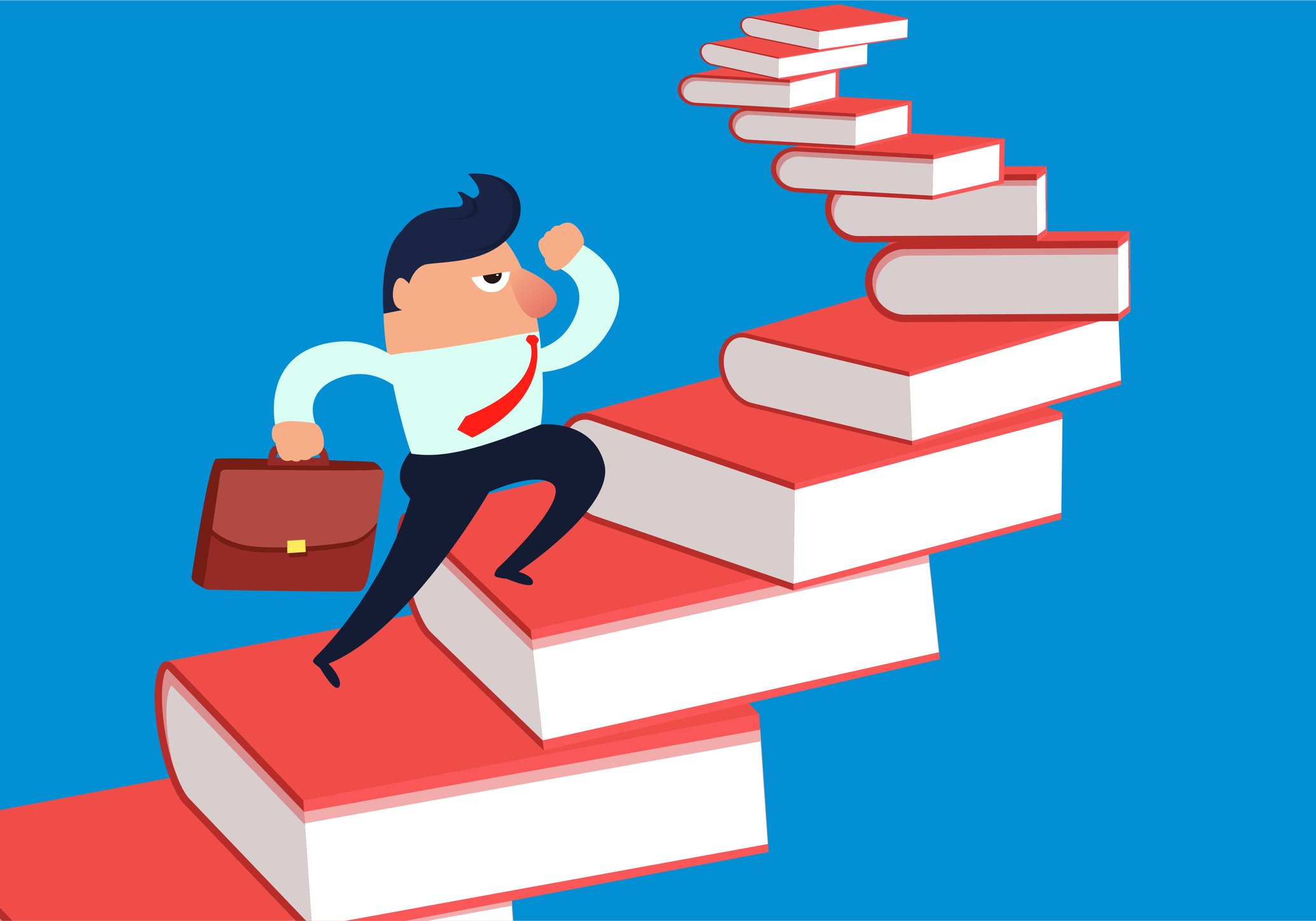 After working in the insurance industry for some time, you've decided to go out on your own and become your own boss. That's exciting—and great news!

Being an independent insurance agent gives you the freedom to set your own schedule, allows you to earn more money because you can sell plans from multiple carriers and get a much bigger chunk of the revenue, and provides you with the flexibility to run your business the way you want to run it (assuming everything goes according to plan).
Because the majority of consumers prefer doing business with independent agents, the sky's the limit when it comes to how much your company can grow. In fact, 83 percent of commercial line premiums are still written by independent agents and brokers today. Suffice it to say that it's not too late for your independent insurance business to claim a big chunk of that pie.
Unfortunately, you can't just snap your fingers and take the plunge into the world of independent agency and expect great results. You need the right approach—and you need to stick to it.
Before we outline what such an approach might look like and what you need to do to set yourself up for success, let's take a step back and find out what, specifically, an independent agent does—and what you need to do to go out on your own successfully.
What Is an Independent Insurance Agent?
Generally speaking, there are two types of insurance agents: those who work directly for insurance carriers (e.g., Anthem and Aetna) and independent agents who work for themselves, selling insurance plans on behalf of several carriers at once. Carrier agents (also called "captive agents") help match clients with plans issued by their employers, while independent agents can quote several different carriers' rates at once. As such, independent agents give clients more options—which, in theory, helps them find the best plans on the market.
Clients who work directly with carrier agents can't "take" that agent to another carrier as their insurance needs change. Clients who work with independent agents, however, can.
Over time, independent agents demonstrate themselves as trusted advisers, and they work hard to make sure their clients get the best rates possible each year.
The Steps You Have to Take to Become an Independent Insurance Agent
If you're wondering how to become an independent insurance agent, you've come to the right place.
Here are some steps that should help you get to where you want to be.
1. Embrace education
You don't need to achieve certain levels of education or earn a specific kind of degree to be an insurance agent. Still, going to college can help—particularly if you study related topics such as business, accounting, economics, finance, or marketing.
Learning how to learn is an important skill for any insurance agent to possess. You need to be licensed to sell insurance in the state you'll be operating out of, which means you'll have to take and pass a test. If you plan on selling insurance in multiple states, you may have to take several tests. To maintain your license, you may be required to take continuing education classes every other year.
As you know, the insurance industry is exceptionally complicated. New laws and regulations are enacted every year. Plans change, coverage shifts, and new treatments and technologies emerge, promising to transform the patient experience.
Succeeding as an independent insurance agent requires you to stay on top of all these developments so that you're able to answer any questions your clients and prospects might have about new policies or procedures.
In short, the best independent insurance agents are lifelong learners who always stay on top of the industry's developments.
2. Make sure you've got the personality for it
Not everyone is cut out for the life of an independent agent. Taking a step back, not everyone is cut out for the life of an agent who works for a carrier, either.
So first things first: You need to make sure you have the right personality traits before launching your independent agency. The easiest way to figure that out is by selling insurance for a carrier for a few years to see whether you enjoy the work and are good at dealing with people. If you hate selling insurance for a carrier, the situation might not get much better when you're working for yourself.
At the same time, just because you enjoy selling insurance for a carrier doesn't necessarily mean you'll love being out on your own. Some people prefer a bit more direction and order in their working lives, and that's perfectly OK.
Let's say you've worked for a carrier for a few years, you love your job, and you're thinking about giving it a go on your own. Here are some of the personality traits that successful independent agents tend to possess:
Friendly
Conversational
Flexible
Self-motivated
Organized
Resourceful
Personable
Hardworking
Disciplined
If the bulk of those traits don't sound like you, becoming an independent agent might not make a whole lot of sense.
3. Pick your specialty and get licensed
You're all about education, and you're certain you have what it takes to succeed as an independent agent. Awesome! Now, it's time to pick your specialty, figure out which state or states you're going to sell insurance out of, and get licensed.

Generally speaking, states will require you to enroll in up to 40 hours of general insurance education classes and up to 12 hours of ethics courses before you take a licensing exam. You should be able to take those classes online—and at your own pace—so don't feel like you're about to go back to college or anything. The cost of your licensing exam shouldn't eclipse $500 in most cases.
Keep in mind that there are other considerations to make as well. For example, do you plan to run the whole show on your own? Or do you plan on hiring some other agents to help out? Depending on the state you're operating in, you may have to obtain an agency license if you wish to hire additional agents—but not if you're simply hiring support staff (e.g., a receptionist and a marketing specialist).
4. Start your business
You're committed to learning, you have the perfect personality for insurance sales, and you're licensed. Now, it's time for the hard part: actually starting your own business.
You can expect to need anywhere between a couple thousand dollars and $50,000 to get your business off the ground, though the exact cost will be influenced by several factors, including:
Whether you're buying a book of business or starting from scratch
Whether you're operating your company out of physical office space or your own home
Whether you're hiring employees or running a solo firm
Before opening your doors for business, you'll need to incorporate your business (e.g., as an LLC), come up with a name and a business plan, launch a website, establish a presence on social media, open a business bank account, and take care of all the other odds and ends that come with being a solo entrepreneur.
Now that you have an idea of what you need to do before launching your independent insurance agency, let's take a look at some ideas that can help you grow your insurance business.
How to Succeed as an Independent Insurance Agent
As you start out on your own, here are three tips to keep in mind that should give you some positive momentum right out of the gate.
1. Become a trusted adviser
Insurance is a complicated business. It's common for the average consumer to be overwhelmed with options and have a hard time picking the one that works best for their specific situation.

The best insurance agents position themselves as trusted advisers whom clients can turn to for honest advice. An easy way to become such an adviser is by anticipating needs, communicating frequently, and offering as much assistance as you can in each interaction.
To set yourself apart from the competition, and market yourself as a strategic and trusted advisor, consider using broker services like AHCP to find valuable leads, boost your productivity, simplify carrier appointments, and take advantage of sales incentives.
2. Use modern tools that make you more productive
Because you're going to be on your own, you're probably going to wish you had more time. Although no one has figured out how to pack more hours into a workday, you can make your time more productive by investing in modern tools designed to help you work more efficiently.
For example, marketing automation tools and customer relationship management (CRM) solutions can help independent agents reclaim several hours of their workweeks—putting that time into more important areas of business instead of wasting it on busywork.
3. Meet and exceed client expectations
Consumers today expect instant gratification and personalized experiences—even when it comes to insurance. They also expect agents to be compassionate, knowledgeable, trustworthy, and responsive.
The more you can meet and exceed these expectations, the easier it will be to grow your independent agency.
Ready to Become an Independent Insurance Agent?
Are you ready to leave your job at a carrier and start your own insurance agency?
As you begin your entrepreneurial journey, it's important to realize that everything won't be roses every day. But—with the right approach—you can grow your independent agency from day one, delivering great value to your clients and prospects while enjoying a fulfilling career.
To learn more about how you can use technology to cover more ground on your own, check out our new guide, CRM Productivity Report: Taking Your Insurance Agency to the Next Level with a CRM Solution.
Here's to reaching your full potential as an entrepreneur!