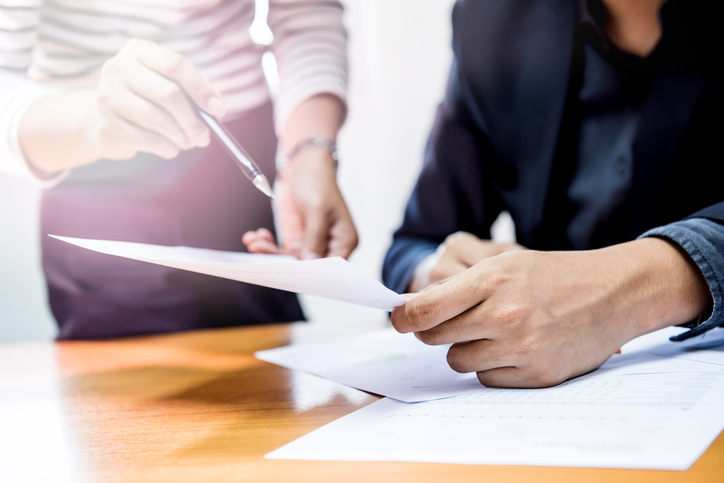 Putting a doormat in front of your house doesn't make someone feel welcome, even if the word is written in bold print. It's how you make someone feel when they come into your home that matters.
In the health insurance business, a comprehensive welcome kit can help you make that emotional connection with your new client. Let them know that you appreciate them and want them to feel at home with you and your products and services.
The insurance welcome kit can be a catalyst for a lasting relationship. Put in the time, effort, and marketing dollars to designing a professional and informative welcome kit can result in referrals, product sales, and ultimately, an increase in your revenue.
Many brokers make the mistake of getting caught up in the excitement of a sale, and don't take the time to cement that new relationship. A welcome kit expresses your hope to continue working together in the months and years ahead – and lets them know your services do not end with the enrollment or sale.
Your value lies not only in the products you sell, but in your role as a trusted adviser and knowledgeable source of insurance related information. The welcome kit can communicate your commitment to service, and can give you a considerable edge over your competitors.
Designing an insurance welcome kit full of resources will have your clients referring you to friends and family members, but where should you start?
Welcome Kits – The Importance of Digital & Print
Many brokers recognize the relevance (and success) of embracing innovation in their insurance sales business, but a welcome kit should be printed and presented in person or sent within the first 2 days after closing the sale.
The same introductory information can be digitally uploaded to your website or sent to new clients online, but a well-designed packet, preferably encased in a branded plastic folder your client can keep as a lasting resource, is an added value that clients will appreciate.
Once you've got a folder, what do you put in it?
Welcome Kit Ideas for Insurance
Fill your insurance welcome kit with an array of information personalized to your company, products and services. Be creative, use dynamic and sophisticated colors, and choose quality materials (card stock, glossy pages, etc.) for printing. Here are some ideas of what can be included in welcome kits for insurance:
List of Products Offered
The intent of this insurance welcome kit is to encourage your client to return to you with any other insurance needs they may have. Make sure your client knows what types of insurance products and plans you sell, and keep your list updated as your business evolves.
Referral Program Information
Client referrals can lead to an increase in individual, Medicare and/or small group sales. Create incentives for your clients. For instance, you may consider offering a reward if a client provides you with contact information for a friend or family member that purchases a policy or enrolls with you. Review federal and state regulations for incentives before you start any referral program promotions.
Customer Service - Contact Information
Make sure your clients can keep in touch with you. Your contact page should include general business information, including your phone, email, and company website address, including any links to blogs you write or webinars you host. In addition to the basics, encourage your clients to connect with you on Instagram, Twitter, and Facebook. Your social media presence will serve as a way to keep the connection intact, and will be a reminder of your services and your role as an industry leader.
"About Us" Information
This page should include background information on your insurance agency, as well as personal individual bios. Including photos can add a personal touch that will leave an impression with your client.
Plan Policy Information
Your client will need information specific to the policy they have purchased or plan they have chosen to enroll in. Include any information from the carrier, with contact information specific to their plan that might be relevant to your client in the future. Print your client's application and/or policy information. Having this reference material included will make it more likely that your clients will retain the folder for their own records.
Step-By-Step Guide to Online Accounts
Create a tutorial to help your client set up any online accounts that may give them better access to their policy, plan, costs, and benefits.
Testimonials
Consider a page of positive testimonials, including any notable clients willing to write a quick review of your products and services, to reiterate your commitment to strong client relationships.
Branded Swag
Welcome kits for insurance can include some fun things to keep your name and brand on your client's mind. Magnets and pens may seem inconsequential, but when your brand is sitting on your client's desk or refrigerator, they will be more inclined to call you with questions or additional coverage needs. Branded water bottles or travel mugs go with your clients when they go the gym or a meeting, and can start a conversation that may result in a referral or recommendation.
Why is the welcome kit so vital to your insurance business?
You've worked hard to close a sale, so use that momentum to build your business and reputation as an industry leader. The welcome kit is a tangible communication of your commitment to your clients and their needs – now and in the future.
Go above and beyond your client's expectations
Health insurance sales are often based on the confidence a consumer has in their broker to answer their questions, address their concerns, and continue to assist them when they face changes in their lifestyle, budget, or health. A comprehensive kit welcoming your client to their new insurance coverage will make a lasting impact on your relationship and the potential for future cross-over insurance sales and referral business.
The client relationship doesn't end at the sale – it's just beginning. Make sure you are welcoming clients with professionalism, sincerity, and credibility with helpful information, valuable resources, and a clear commitment to your client.