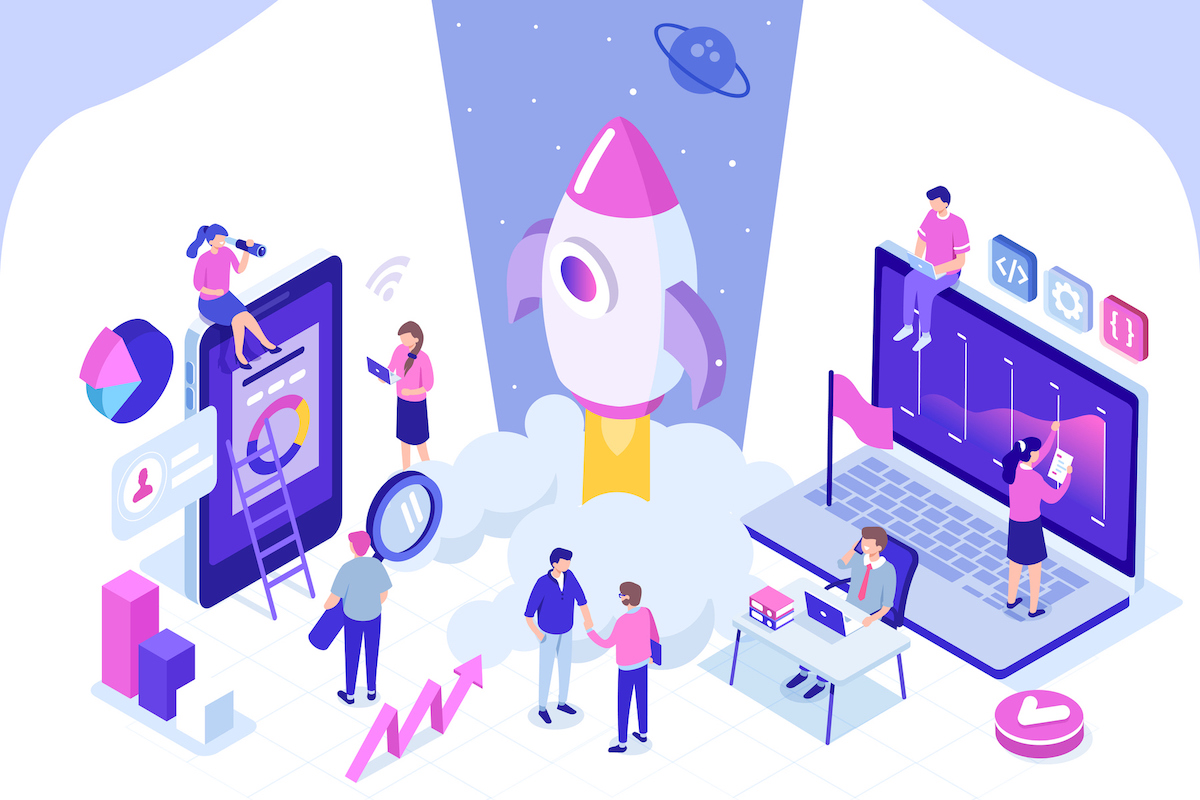 These days, insurance agents are busier than ever before. Not only do agents have to nurture leads and maintain strong relationships with existing clients, but they also need to keep up with industry developments and make sure their social channels are full of relevant and timely content. And that's just the tip of the iceberg.
Any way you slice it, that's a lot of responsibility. But if you want to get your insurance business to the next level, you'll need to figure out how to juggle all of those tasks and then some as efficiently as possible without reducing the quality of your services and products.
One of the easiest ways to do that is by making smart investments in software designed to help businesses like yours. We may be a bit biased, but we believe that Quotit's insurance software solutions are the perfect tools you need to save time and make more money.
With that in mind, let's take a look at five ways Quotit's insurance software can help you get more done in less time—and build a more profitable business because of it.
1. All of the Tools You Need in One Place
Businesses today are using more apps than ever before. Although these platforms are ostensibly designed to increase employees' productivity, it turns out that too much of a good thing can actually be quite bad.
In fact, one study found that employees toggle between apps more than 1,100 times each day!
Taking your attention off one app and moving it to another is called context switching. Unfortunately for insurance businesses, context switching can kill up to 80 percent of your team's productive time.
By providing all of the tools you need on one platform, Quotit enables you to reduce context switching considerably—and even eliminate it altogether—which helps your team get more done faster.
With Quotit, you'll have access to:
Quoting engines for your use as a broker along with a public-facing version for your clients that lets them shop on their own, at their own convenience, on your website—and even buy plans when you're asleep
Side-by-side policy comparisons that enable both you and your clients to easily compare plans on an apples-to-apples basis to determine which makes the most sense for their unique needs, without having to hop from one carrier site to another and back again
Proposal builders that allow you to quickly put together easy-to-understand proposals in just a few clicks instead of having to put together proposal after proposal by hand, crossing your fingers and hoping you don't make any errors
Email marketing tools that let you send automatic reminders to clients and prospects wishing them a happy birthday, making sure they know when the upcoming annual election period and open enrollment period are approaching, and reminding them that they're aging into Medicare, among other things
Online enrollment capabilities (for select plans) that empower clients to shop for and even enroll in health insurance plans from the comfort of their own homes or let you easily complete the process on their behalf in just a few clicks
A customer relationship management (CRM) platform that enables you to track all of your client data, your quoting and policy history, your email communication log, and more—all from one place
Want to see how all of these features work together? View our packages here
2. A CRM That Integrates with Other Tools and Data
Speaking of your CRM solution: Not only does Quotit enable you to organize all client and prospect information in one place, but the information stored there is also saved and used for all other activities in Quotit. For example, you can use saved contact details—such as birthdays, prescriptions, locations, preferred pharmacies, and more—to pull new quotes you know will meet your clients' specifications.
You'll also be able to send automated emails to people who are turning 65, clients whose policies are expiring, adult children who are turning 26 and need to get their own coverage, and more.
3. An Expansive Network of Carriers to Sell From
We've established and grown relationships with more than 300+ insurance carriers nationwide. Our network includes carriers in the following markets across the United States:
| | |
| --- | --- |
| Individual health | Vision |
| Medicare | Accident |
| Small group | Critical illness |
| Life | Fixed indemnity |
| Dental | Short-term |

Because of these relationships, we offer access to these 40,000+ plan options through our quoting tool.
When you choose Quotit, you get more than just access to leading-edge insurance agency software and an expansive network of carrier plans to quote from. Quotit also makes it easier than ever to get appointed with more carriers so that you're able to offer more options and sell more plans to your clientele.
For example, our sister company and partner for broker services, America's Health Care Plan (AHCP), can help take your agency to the next level by:
Providing live and on-demand product training
Helping you fill your sales pipeline with high-quality leads
Providing friendly and knowledgeable support so you can stay on top of the latest trends in health insurance while focusing more energy on sales
Giving you the opportunity to earn more money by participating in incentive and bonus programs that your appointed carriers offer all year long
Serving as your back office and providing IT support so you can invest your time in growing your business
4. Live Training When New Carriers Are Added (Frequently)
When you invest in Quotit, you get access to more than a static group of health plans. We are constantly adding more carriers and more plans, which enables you to sell to more and more customers on a regular basis.
Worried that you're not going to be familiar with new carriers and how to access their plans? Don't be. We host live webinars on a regular basis that enable you to learn about new carriers, how they integrate with Quotit's tools, and how you can pull quotes and manage data from those carriers to provide exemplary services to your clients.
5. A Family of Companies That Sell Other Services
As part of a family of companies through the National General Holding Corporation, Quotit gives you access to additional services that make your job even easier.
These include:
LeadCloud, a robust lead marketplace that enables you to purchase high-quality leads in just a few clicks to grow your business by targeting potential customers who are already interested in your services
Transparent.ly, an online advertising platform that increases the chances that the perfect prospects come across your products and services at the best times
AgentCubed, a three-in-one CRM platform that supports lead management and distribution as well as agency and policy management
As you can see, your investment in Quotit doesn't stop with the health insurance agency software alone. You gain access to a robust suite that gives you all the tools your business needs to thrive in today's fast-paced digital world.
Demo Quotit Today to See All the Ways You Can Save Time!
As an insurance agent, you're pulled in a hundred different directions every day. With more responsibilities added to your plate every day, it can be hard to figure out how to get it all done while holding yourself to the high standards you've set.
Although you can't add more hours to the day, you can make smart investments in technology to move faster and work more efficiently.
Case in point? Quotit's robust suite of software solutions, which enable you to deliver a modern client experience while personalizing your services, saving time, and meeting clients' expectations around instant gratification.
But don't just take our word for it. Schedule a demo to learn more about how you can use insurance agency software to reclaim significant chunks of your week—and use that time to focus on landing new clients and growing your business.