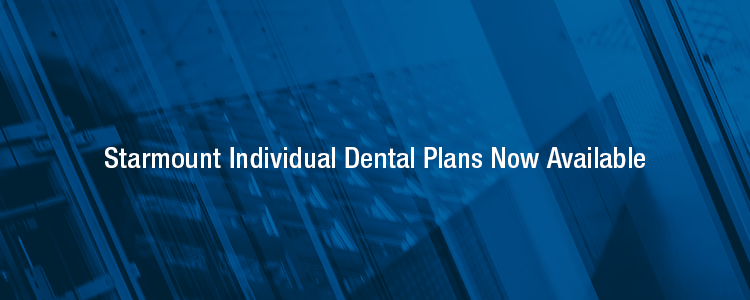 We are pleased to announce the addition of Starmount Life Insurance Company (Starmount) to our health plan options. Starmount dental plans with vision benefits are now available through our online enrollment platform.

Starmount offers up to seven plans in 44 states, allowing your clients an opportunity to choose a plan that provides benefits to help maintain their overall health and fits their budget and lifestyle.

With Starmount, your clients can take advantage of:
More plan options priced to fit most any budget
No maximum issue age – plans available for individuals 19+
A large national dental network – 270,000+ national access points
No additional fees
More services covered in preventive with no waiting period and no deductible
Value added services available at no additional cost to members – Hearing, Savings Plan and Pharmacy Discount Card
Why Sell Ancillary Products
By offering your clients additional products, you can help make sure they have the complete coverage they need while also increasing your commission payout.
Plus, with our Shopping Cart and Cross-Sell Engine features, selling ancillary products has never been easier.
Should you have any questions about how you can sell Starmount individual dental and vision plans, or any features of our enrollment system, please contact our sales team at 866.478.6848!