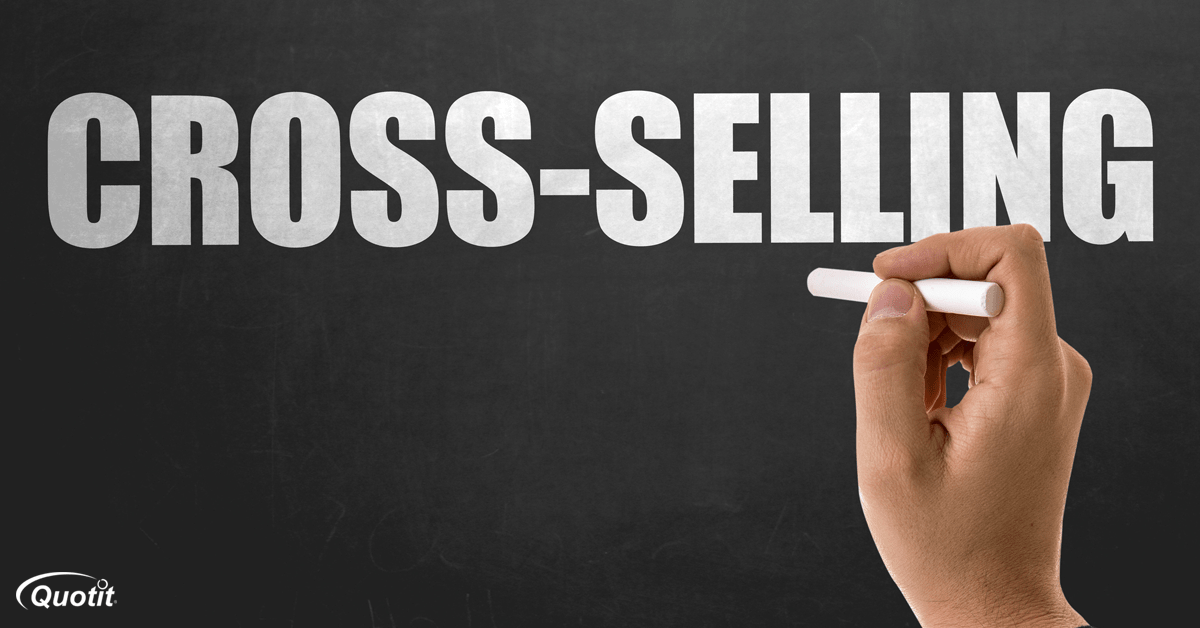 In 2016 we introduced you to our Cross-Sell Engine technology to help improve the way you sell and the response has been overwhelming!
If you're already an ePro subscriber, you have access to these features right now at no added cost.
Sell more without adding customers
Our Cross-Sell Engine automatically makes suggestions to your customers based on what they have in their Shopping Cart. You set your own rules, so you can emphasize the plans you want to sell.
Make the system work for you by intelligently offering products that fit with what your customers already have or are considering.
If you're not promoting ancillary products yet, the Cross-Sell Engine makes it easy with information on Dental, Vision, Accident, and Life.
Want 1:1 training? If you'd like to schedule 1:1 training on how best to utilize the Cross-Sell Engine, contact Customer Service team at 866-478-6848.
To learn more about all of Quotit's products, watch for your invitation to our ongoing series of Expert Product Training webinars.
Turn It On Now!
It's easy for ePro users to earn more by turning on the Cross-Sell Engine:
Click on your "Settings" tab
Click on "Cross Selling Management" under "Website Settings"
Create a new package or edit the pre-generated packages

If you want to edit a current package

Click "Edit"
Select "Health Off-Exchange" and then choose the state(s) where you're appointed as well as the carriers you want to cross-sell
Select your additional products
Click "Save" to keep your new settings

Create a new package

Click "Create a Package"
Select "Health Off-Exchange" and then choose the state(s) where you're appointed as well as the carriers you want to cross-sell
Select your additional products
Click "Save" to keep your new settings

Next click the "Settings" tab
Under "Website Settings," click "ePro Web Report Layout"
Toggle the "Shopping Cart Feature" switch from off to on
Click "Save My Settings"