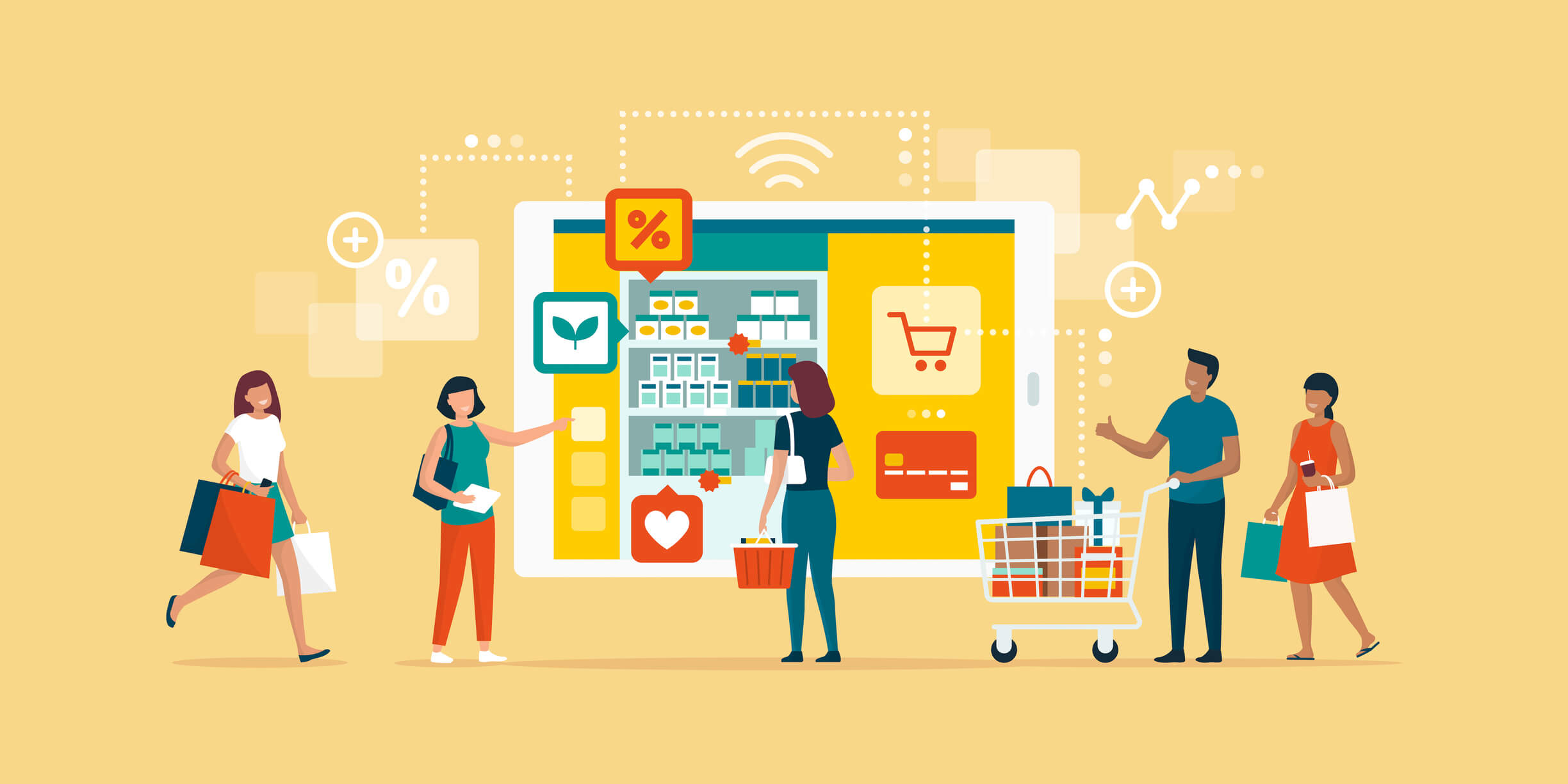 OVERVIEW: As you continue to adapt to work-from-home life, so are your clients. In health insurance sales, lines are being blurred from the traditional 9-to-5 routine, and clients are looking for you to adapt to their busy schedules.
If your business isn't set up to serve clients 24 hours a day, you're missing out on health insurance sales. It's that simple.
Fortunately, now is the perfect time to capitalize on digital trends and keep selling long after other insurance sales agents have clocked out for the day. Read on to learn why nonstop insurance service is a must and discover the best tools for serving health insurance clients online 24/7.
What Does Selling Health Insurance Online Look Like Today?
There was a time when selling insurance was confined to a brick-and-mortar business. When the lights went out, there weren't many options to purchase health insurance plans.
Those days are over.
Today, customers have flooded online environments. Droves of people now shop, work, and live in a virtual world. And that trend has hopped into high gear recently. In fact, even prior to COVID-19 work shifts, FlexJobs reported that remote work had already increased by 91 percent over a decade.
The result?
Your clients have increasingly flexible schedules, they live their lives online, and they expect 24/7 access to your services. For health insurance pros, the key to generating more sales is wider digital offerings.
What does this mean?
Whether you are gearing up for special enrollment periods, helping current and prospective clients navigate the transition to short-term health insurance, or continuing to grow your insurance company, the process of responding to emails, pulling quotes, sending proposals, and more doesn't have to be restricted to traditional business hours, or even to being near your computer.
Being available 24/7 doesn't mean you have to always physically be in the office. With online tools for email automation, client-facing health plan shopping, and more, you can build trust by being ultra responsive, without losing your work-life balance. Jump down to see what tools can help you with this.
Why Is It Important to Sell Insurance 24/7?
Online shopping has steadily grown throughout the last decade, and it's expected to include 2.14 billion consumers by 2021. That means more than a fourth of the world's population is buying online.
When it comes to selling health insurance, online demand is skyrocketing. A 2017 survey found 50 percent of customers would buy insurance policies online. That means brokers who don't focus on stellar online service could unknowingly be letting every other client slip out the virtual door.
As resounding as those sales numbers are, offering 24/7 insurance services provides even more advantages to both you and your clients. Here are a few:
It Simplifies Scheduling
Your clients are busy. Even if they're wide-eyed about the policies you've laid out for them, it can be hard for them to carve out time to schedule meetings during traditional work hours. With 24/7 access to scheduling, they can make plans when they have time to focus on your services.
It Opens the Door to Out-of-Office Sales
Ever wonder how many sales you were missing out on when you locked the doors for the day or slipped out for a vacation? By building out a reliable online presence equipped with tools that allow clients to shop on their own, you can land sales at any time, from anywhere. That means you could literally be making sales in your sleep.
It Gives Your Clients Easy Access to Insurance Information
When it comes to insurance sales, the more easily clients can access policy information, benefits, and other data, the happier they'll be. At the same time, if leads can't find what they need right away, they can go cold fast. With digital proposals and side-by-side comparisons, your prospects always have the details they need.
It Sets Up Deeper Connections
With a little effort, you can start capturing leads at all hours of the day. And with the help of an end-to-end CRM, you can easily keep track of those leads and help match them up with the policies they need. Some CRMs even have email automation tools built in to trigger email responses, marketing campaigns, and more so you can regularly provide valuable information and updates to your prospects and clients. The result is deeper client relationships and more business.
It Helps You Up Your Customer Service Game
Stellar customer service is more important than ever. In fact, NewVoiceMedia found U.S. companies lose $62 billion per year when bad customer experiences pop up. By offering 24/7 health insurance service, you can keep more clients happy, and you can set the table for valuable cross-selling opportunities.
It Polishes Your Online Reputation
Now more than ever, your online reputation feeds repeat business. In fact, 93 percent of participants in one Podium survey said online reviews impact their purchasing decisions. Chances are that if customers can't find what they're looking for online, they'll shout their complaints from the digital mountaintops. On the other hand, helpful experiences can set off a chain of positive reviews that expand your business quickly.
How to Use Tools to Service Your Clients Online at All Hours
If they're doing it on their own, it puts a heavy burden on the broker to sell all the time. However, the right tools can lift the load off insurance pros' shoulders. Here are some tools that make it easier to sell insurance around the clock without burning out:
Online Insurance Shopping Carts
With some health insurance software, you can set up online shopping carts for clients. That way, after you talk with clients about their options, they can hop online, review policies, and easily make a purchase. In addition to letting them shop on their own time, these tools also provide automated ancillary insurance recommendations. Essentially, that opens the door to added purchases and cross-sells without any effort on your part.
Social Media and Your Website
Your website gives clients a digital store that's open at all hours. And social media can be an excellent spot to connect with leads and direct them to your services. By boosting your presence on LinkedIn, Facebook, Twitter, and other social media platforms, you can rack up more leads at all hours.
Using your connections on social media to drive traffic to your website is also important. When you have online shopping enabled on your site, you can share links through social media to attract new customers and even close sales, just from a social post!
Online Enrollment
If enrollment isn't smooth, clients can get frustrated and head elsewhere. Online enrollment tools make it easier for clients to sign up for policies in just a few clicks—even if they're choosing from multiple carriers. Programs can even give the broker credit for sales as clients navigate online tools.
Email Automation
One of the most daunting aspects of 24/7 health insurance sales is the need for constant communication with leads and clients. Email automation can simplify the process by sending personalized messages to your contacts, and autoresponders can also keep leads in the loop without requiring any extra work from you.
Digital Proposals
With health insurance software, clients have clear access to digital proposals. They can compare policies and even enroll in select plans directly from the proposal. That means they can pick out plans with more confidence, and they can sign up on their own schedule. Whether you focus on health, life, Medicare, or multi-carrier packages including ancillary products, digital proposals will keep your quotes organized and detailed without the extra manual effort.
Start Selling Insurance in Your Sleep
Ready to start selling insurance 24/7? Start by taking an insider's tour of all the tools that can power your efforts. Schedule a Quotit demo today and see cutting-edge health insurance technology in action.