What Agents Need to Know About the Affordable Care Act (ACA)
Infographic
Stay informed and up-to-date with the Affordable Care Act (ACA) by checking out our informative infographic.

It is designed to provide you with all the essential information you need to help your clients navigate the often-complex world of healthcare reform. From key dates and coverage to marketplace information and penalties, our infographic covers it all.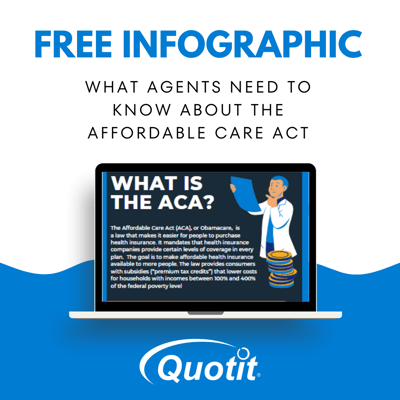 Download the Infographic
Download What Agents Need to Know about the Affordable Care Act Infographic today and start staying informed and up-to-date with the latest changes in the healthcare industry.