Online Marketing for Insurance Agencies
Tips for Success
Part of building a successful insurance agency is recognizing trends in marketing and directing your efforts appropriately to meet the needs of an evolving industry. While online marketing for insurance agencies isn't new, many brokers haven't explored the vast potential of reaching prospects, generating leads, and building your brand in this very cost-effective channel. Take a look at some key tools you can use for online marketing to expand your business and increase sales and revenue.
In this guide, you'll learn:
Tips for creating a great insurance agency website

The art of insurance email marketing

How and which social media accounts your business should create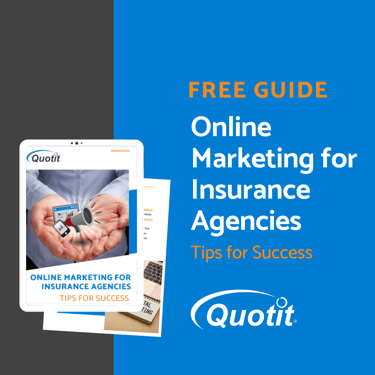 Download the Guide!
Our helpful new resource provides invaluable tips and tricks for insurance agencies to build an online marketing program.