What is the future of Teledentistry?
The demand for virtual healthcare services like teledentistry is increasing as dentists strive to provide quality care and insurers determine coverage options. When prospects and clients have inquiries about teledentistry coverage, it's beneficial to have talking points readily available to keep the sales conversation going.

Our convenient one-pager offers a valuable resource for sales calls, showcasing:
Why defining teledentistry is important
Why your clients or prospects should utilize teledentistry
How to address apprehensions and objections to teledentistry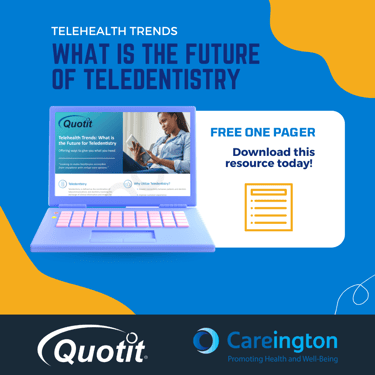 Download the guide!
Download the one-pager by filling out the form below.