The Benefits of Selling Fixed Indemnity Coverage
When most people think Health Insurance, they think ACA/Major Medical. In an ever-changing industry, it is vital to not only know but understand all of the options available to clients. Agents need to help educate them as they make critical decisions for their family's health & financial futures. Fixed Indemnity plans are a must-have in every insurance broker's tool belt! For some clients, you'll find an Indemnity plan to be the perfect fit.
This guide highlights:
Why and when to sell Fixed Indemnity plans to your clients

How to package these plans with other products

Answers to many questions about Fixed Indemnity plans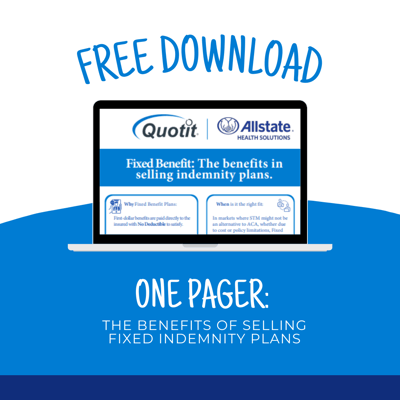 Get the Guide!
Our handy one-pager provides a useful reference for sales calls,